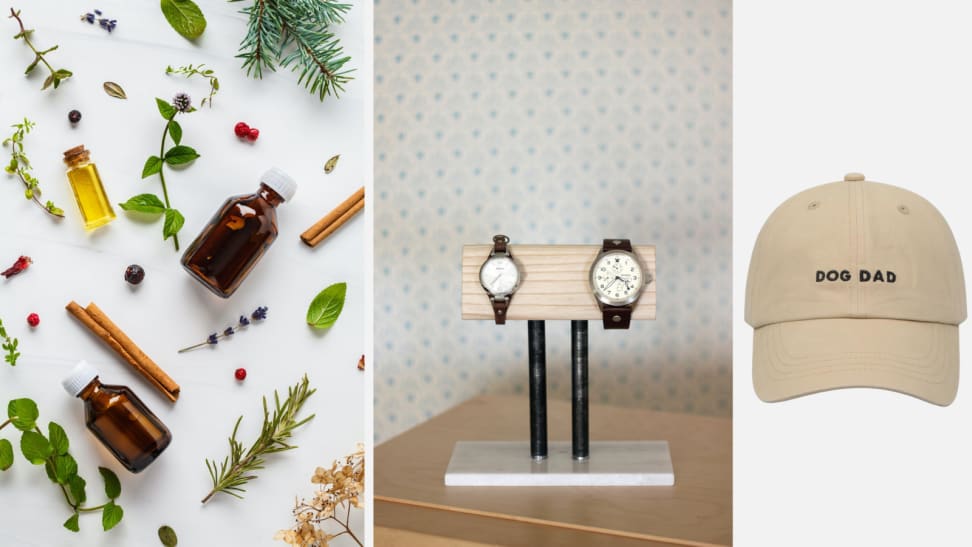 — Recommendations are independently chosen by Reviewed's editors. Purchases you make through our links may earn us a commission.
With Father's Day around the corner, finding the perfect gift to thank Dad for everything he's done may be a little tricky. After tirelessly searching through the latest expensive gizmos and gadgets on the market, you might find yourself preferring a gift with a bit more meaning to it.
Rather than present him with another tie he doesn't need, DIY gifts (aka: do it yourself gifts) are a fantastic way to show how much you care and appreciate Dad. Although they require a bit more effort on your part, the deeper sentiment will mean so much. And don't worry if you're not the crafty type; there are plenty of DIY-themed gifts that don't require you to bust out the scissors and glue. Whether it's a DIY gift Dad can enjoy doing himself or one that you create from scratch, these are our favorite do-it-yourself gifts to give him this year.
1. For the sentimental dad: A hardcover photo book
In this day and age, we take hundreds if not thousands of photos a year, but what's the use in capturing those memories if they just stay in our phones? Comb through the years to find the best moments you treasure with your dad and use them to create this beautiful photo book he'll treasure forever.
Get the Hardcover Photo Book from Artifact Uprising for $69
2. For the first time dad: Matching t-shirt and onesie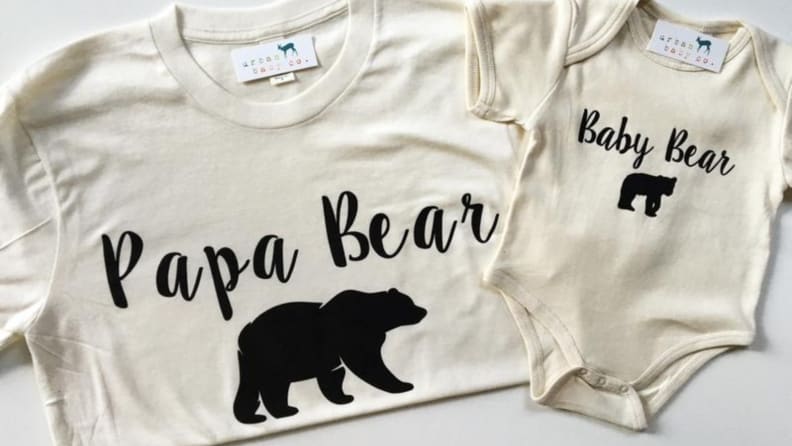 Easily turn a plain t-shirt and onesie into something special for the new dad in your life. These iron-on decals can be applied within minutes with just a regular household iron and come in a variety of color choices like gold, black, and white so they'll match with whatever shirt and onesie you choose to print on.
Get the DIY Iron On Bear Family Decals from Etsy for $5.71
3. For the pet dad: A personalized hat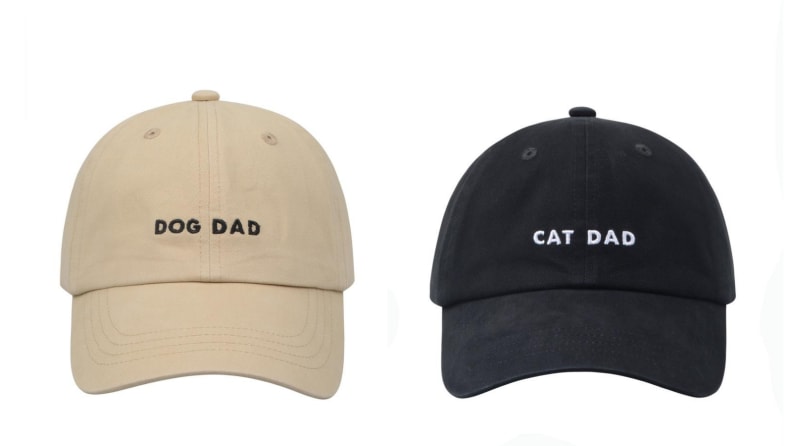 If you're wondering whether or not having a pet makes them a dad: absolutely it does. Let them show off their fatherhood status by hand-embroidering a baseball hat or beanie that displays their pet of choice (cat dad, dog dad, lizard dad- you name it). Psst… not exactly savvy with a needle and thread? No biggie. This Etsy seller makes them for about $17. We won't tell.
Get the tutorial on how to embroider a hat
4. For the sharp dresser dad: Monogrammed cufflinks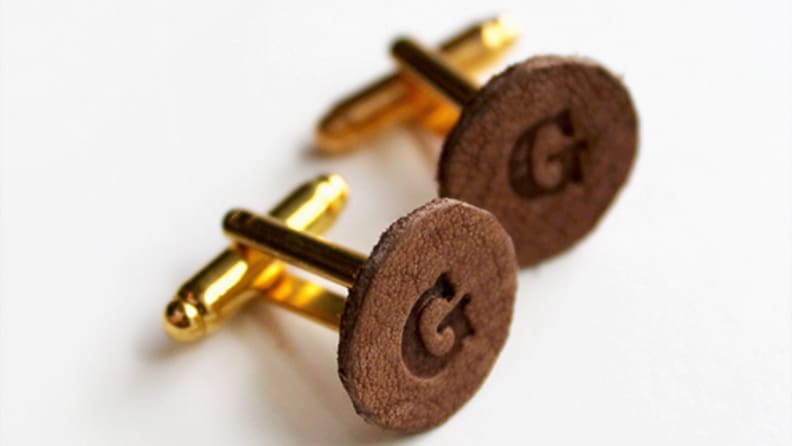 You can use an old leather scrap (from a jacket, pair of shoes, etc.) to make a pair of perfectly customized cufflinks he'll want to wear to every occasion. Sophisticated but simple, leather cufflinks can be imprinted with his first or last initials (or both!), plus you can select his favorite metal for the cufflinks themselves.
Get the tutorial for monogrammed leather cufflinks
5. For the dad who likes to try new things: This whiskey and rum making kit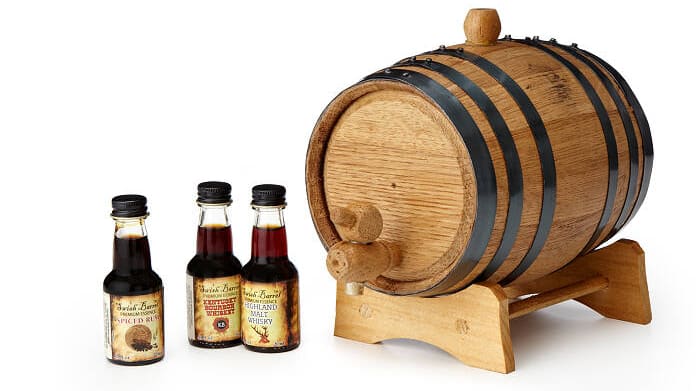 Although not technically a DIY gift, dad will be able to make his own whiskey or rum using this flavoring kit and we think that still counts. After about two weeks, he'll have a spirit that's all his own and can share it with friends and family. This particular kit comes with an oak barrel, liquor essence (choice of three flavors), a paper funnel, and a barrel cleaning kit.
Get the Whiskey and Rum Making Kit from Uncommon Goods for $75
6. For the dad who has season tickets: This DIY stadium blanket
Help him stay warm while he's watching the game with this super easy dual-sided stadium blanket. All you need is two large pieces of warm fabric and a sewing machine, and this blanket comes together in just under an hour.
Get the tutorial for a DIY stadium blanket
7. For the dad who loves his plants: A succulent planter made of driftwood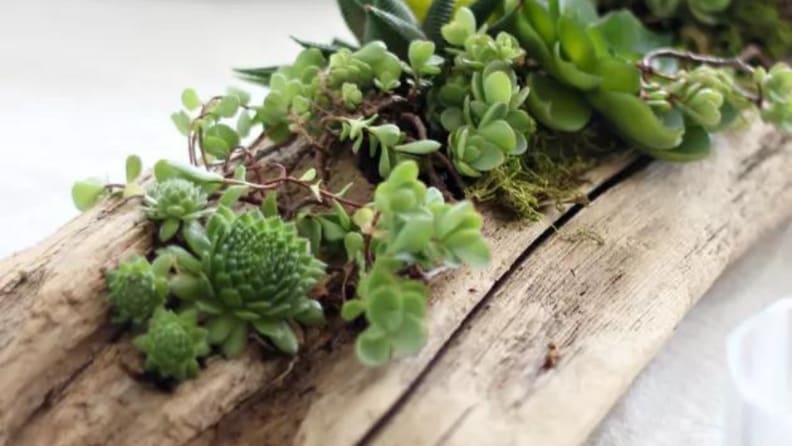 If you're comfortable using a drill, this driftwood planter would be a perfect gift for any dad who enjoys having plants around (bonus points if he also loves the beach). Decorative but living and growing, this gift can be used as a centerpiece, placed outside in the garden, or even hung on a wall.
Get the tutorial for a driftwood succulent planter
8. For the dad who deserves a break: Customizable "coupons"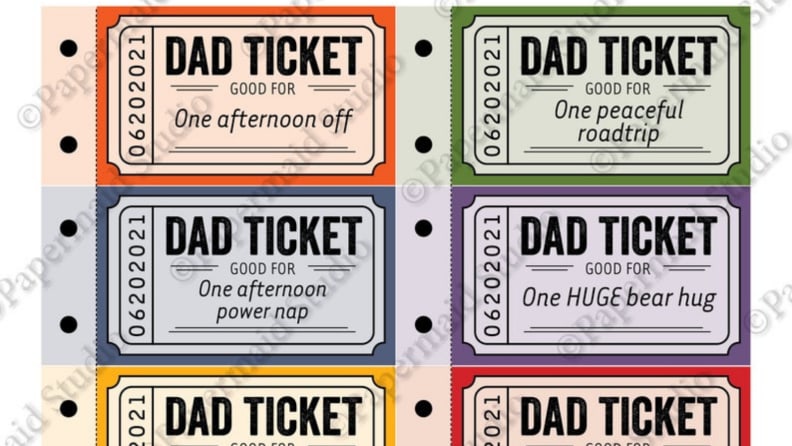 Dad needs some peace and quiet? There's a coupon for that. Try your hand at creating a ticket or coupon book from scratch off sites like Canva, or opt to have them printed from an Etsy template. Either way, it's a fun way to come up with silly and thoughtful gestures to make dad feel appreciated.
Get the PRINTABLE/Editable Father's Day Coupons Tickets from Etsy for $6.50
9. For the dad who always reminded you to use a coaster: Custom photo coasters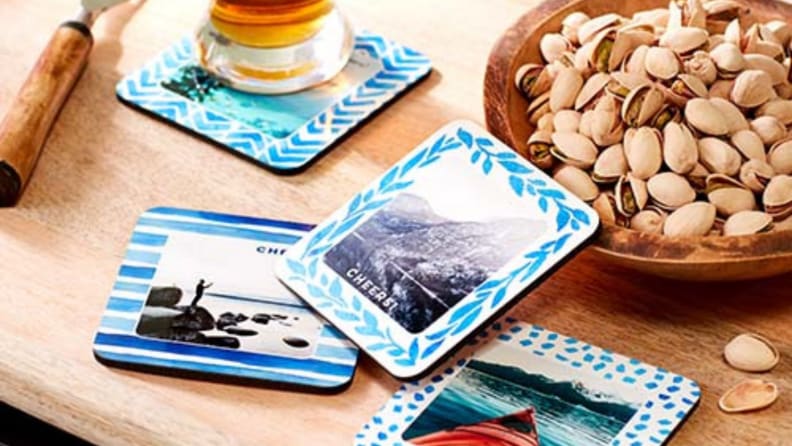 Commemorate the big moments of fatherhood with this set of four custom photo coasters. All you need to do is upload the pictures of your choosing and Shutterfly will do the rest. Of course, if you wanted to do this totally DIY, you can use printed photos, cork backing, and a bit of modge podge to create the same look and feel.
Get the Photo Gallery Coasters from Shutterfly for $12.49
10. For the dad who rocks a beard: Soothing homemade beard oil
Dads deserve to be pampered, too! Creating a beard oil especially for him will not only be incredibly thoughtful and creative, but it's also budget-friendly. As store-bought beard oils are typically expensive, this alternative lets you save some money and personalize the scents and oil benefits to dad's specific skin type for the perfect concoction.
Get the recipe for DIY beard oil
11. For the techy dad: This tablet cover
Perfect for the dad who's both an avid reader and loves to use his tablet, this DIY converts an old, vintage book into a chic yet stealthy case and cover for any kind of tablet. Opt to also include a heartfelt inscription inside the book's cover as an added touch that dad will adore.
Get the tutorial for a vintage book tablet cover
12. For the dad who always wears a watch: A handmade watch stand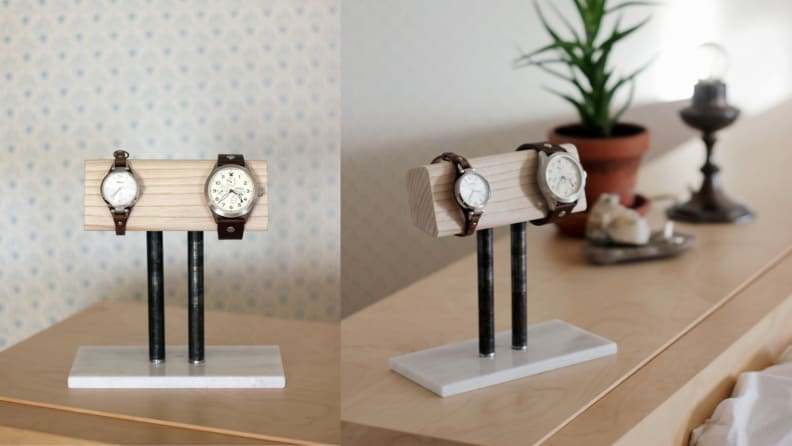 Now he can display all of his favorite timepieces with this handmade watch stand that's as simple to make as it is timeless. Some advanced knowledge and tools are required to cut certain pieces to size, however the assembly takes just minutes for a result that's truly striking and thoughtful.
Get the tutorial for the DIY Watch Stand
13. For the wine-drinker: A pallet wine rack
With only a few materials and limited equipment, you could fashion a wine rack out of a wooden pallet within a day or less. Make it as big or as small as you'd like, adding or subtracting different features like a glass holder and top shelf as you go.
Get the tutorial for a pallet wine rack
14. For the dad who loves treats: A curated gift basket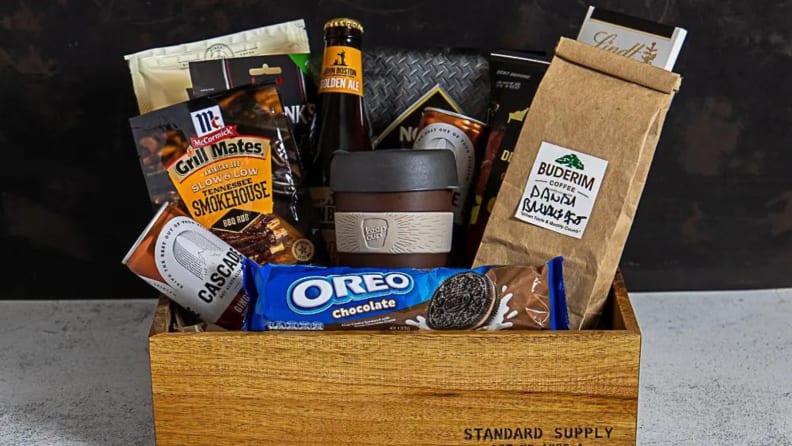 Put everything he loves into one convenient gift basket or box! Start with a fun theme (like golf or his favorite movie) then add all of his preferred sweets and snacks, plus other trinkets he'll appreciate like gift cards, beer, or tickets to a concert.
Get the tutorial for a DIY gift basket
15. For the coffee-loving dad: A scribble mug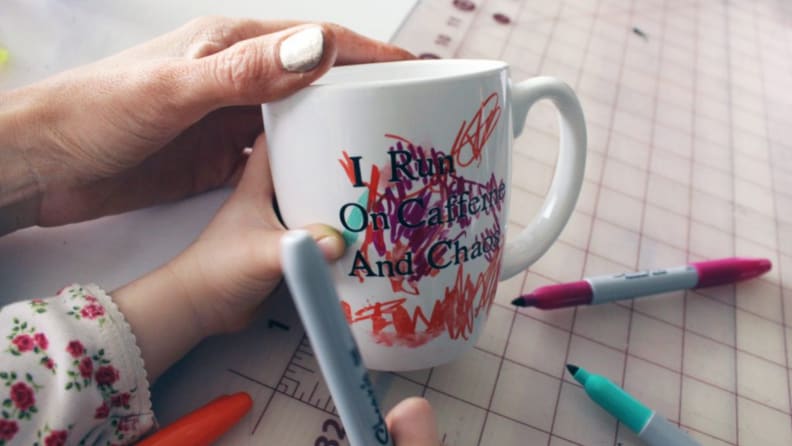 This one's perfect for helping kids get into the gifting fun! All you'll need is a white or light-colored mug, some letter stickers, and permanent markers. Let the kids go wild with their creations, then bake the mug to set and voila: a present that dad will treasure forever.
Get the tutorial for a scribble mug
16. For the dad with a home bar: A graphic bottle opener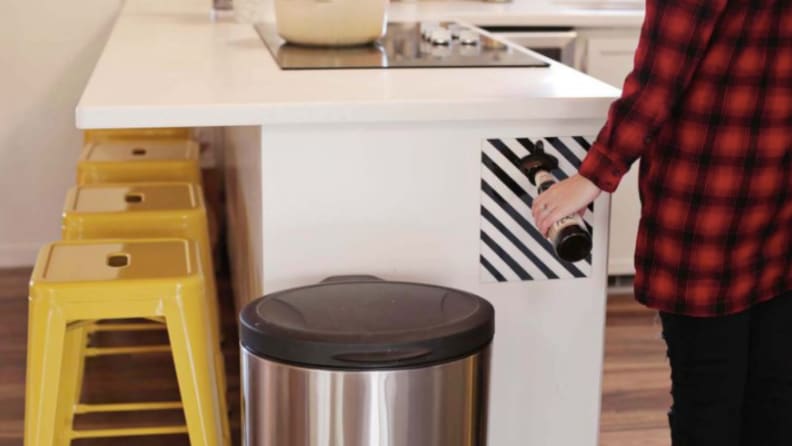 If the father figure in your life takes his bar setup seriously, make him the coolest bottle opener he'll ever see. Made simply from plexiglass and craft paint, this project takes little effort for a big payoff; he'll be using it again and again for years to come.
Get the tutorial for a plexiglass bottle opener
17. For the dad with a messy garage: A screwdriver organizer
You'll be the favorite with both mom and dad with this handmade screwdriver organizer. Help dad keep his tools nice and tidy with this easy shelf that takes up little space but makes a big difference in making tools look clean and orderly.
Get the tutorial for DIY screwdriver storage
18. For the dad who loves to cook: A homemade cutting board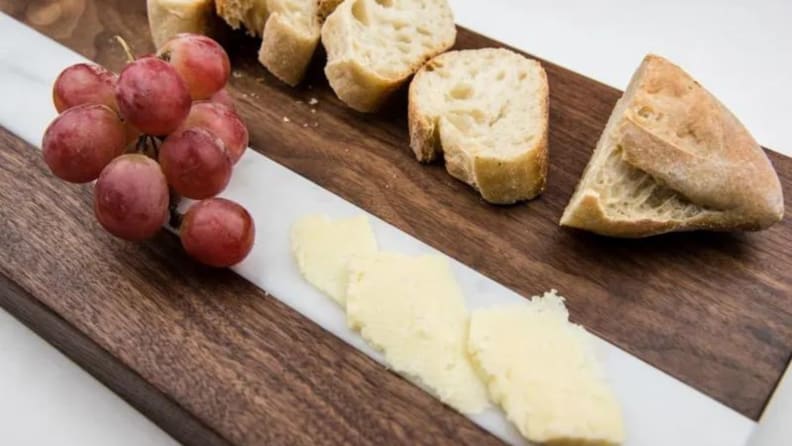 If you're savvy when it comes to woodworking, this cutting board project would be the perfect thoughtful gift for the dad who's always cooking up a storm. Looking to take things up a notch? Add a monogram or stamp to personalize even further.
Get the tutorial for a marble inlay cutting board
19. For the dad who grills: Homemade spice rubs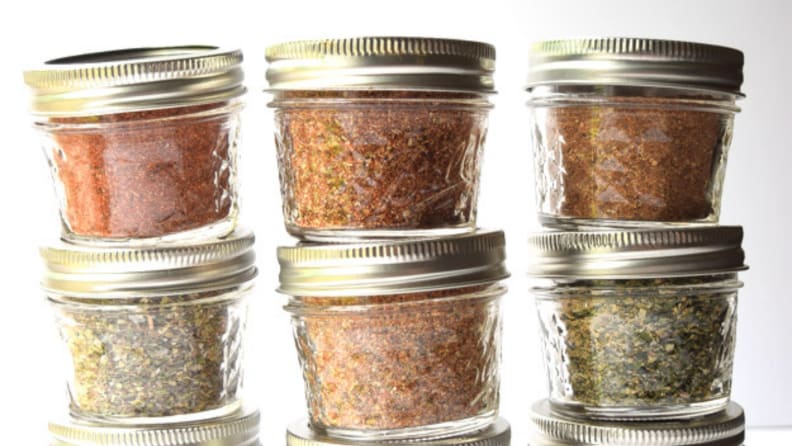 Amp up his grilling game with a variety of spice blends that he can use for all kinds of meals. Depending on his tastes, you might create a series of spicy blends, or just make one blend for every food group (ie: fish, steak, vegetables, etc). Once you've decided on a few mixes, all you need to do is fill up some mason jars with your blends (and maybe add a personalized label, too!)
Get the tutorial for homemade seasoning blends
20. For the dad with a sweet tooth: A homemade cake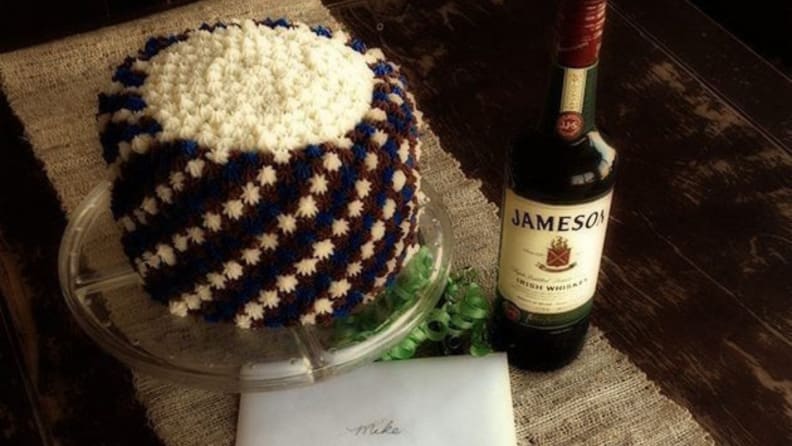 When all else fails, there's no better homemade, DIY treat than cake. Go all out with a four-layer version or keep it simple with some fun cupcakes in his favorite flavor. Either way, the gesture of a homemade cake is sure to make any dad smile big!
Get the recipe for a simple Father's Day Cake
The product experts at Reviewed have all your shopping needs covered. Follow Reviewed on Facebook, Twitter, and Instagram for the latest deals, product reviews, and more.
Prices were accurate at the time this article was published but may change over time.