— Recommendations are independently chosen by Reviewed's editors. Purchases you make through our links may earn us a commission.
'Tis the season to go flat broke—said no holiday jingle ever. Many of us are wary of overspending this season, especially when we're stuck at home, trying to stave off boredom by shopping online.
When you're making your lists and checking them twice, beware of these common pitfalls, and you'll be on your way to kicking off January free of debt racked up from holiday expenses.
1. Splurging on yourself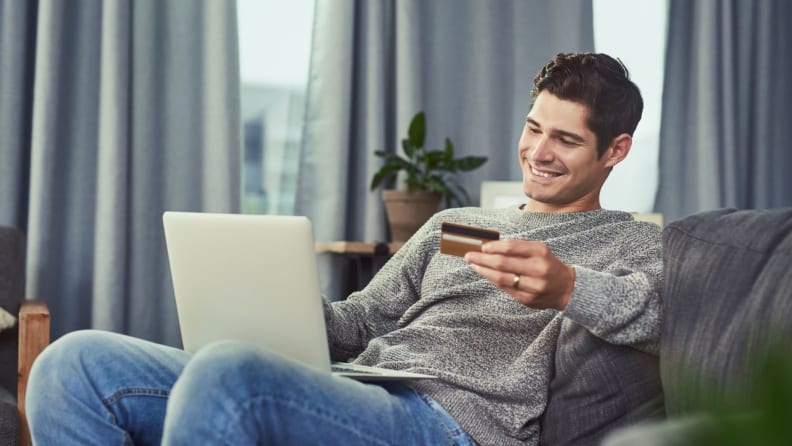 Let's face it. Holiday shopping isn't solely for loved ones, clients, and co-workers. Between Black Friday, Cyber Monday, and other mega sales, you're more than likely to toss a few things into your shopping cart that are just for you.
How to avoid it: You can certainly treat yourself, but stick to a budget. Consider allocating a "treat yourself" budget that's a portion of what you're spending on others. For instance, if your spending limit for all gifts this year is $250, then give yourself the liberty to spend $50 of that on yourself.
Or perhaps turn it into a savings game of sorts—for instance, you had $25 to spend on your aunt, but since you found something she would love at a discount, then that $10 you saved can go toward stuff for you. Another way you can go about it? If you see something that's marked down at least, say, 40%, then give yourself the green light to buy it.
2. Finding a good deal, and spending more to make up the difference
You might also find yourself getting excited by the fact that you spent only $30 on a present for someone that you had set aside $40. And instead of pocketing that $10, you spend more to make up the difference.
How to avoid it: Stick to a list with set dollar amounts, and do your best to not stray from it. If you end up finding a good deal on something, note how much you are saving, and aim to put the difference into savings or toward one of your money goals.
3. Buying more of something just because it's on sale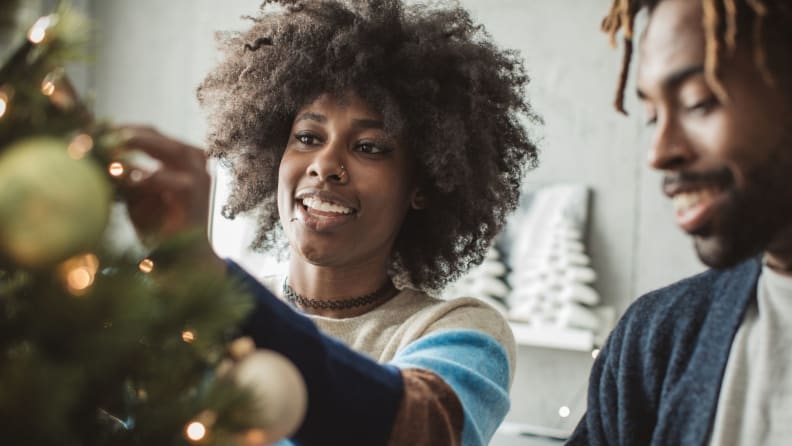 If you love the thrill of a good deal, you might end up buying multiple items to capitalize on the discount, only to spend twice as much as it was offered at retail price.
How to avoid it: We are indeed human. If you're guilty of spaving—that is, spending with the intent to save, only to shell out more than anticipated—then own up to it. And consider adding a bit of buffer into your budget to account for these whimsical, impulse buys.
4. Spending more to get free shipping
As we're all well aware, retailers often offer free shipping if you spend a certain amount. That can easily lead to adding more items to your cart until you've hit the minimum.
How to avoid it: Try a shopping comparison add-on such as the Google Shopping tab or Wikibuy to see if another retailer offers the same product at the same or better price. Other stores may offer free shipping no matter your total. And shopping extensions like Honey can also let you in on any free shipping offers.
Another tactic? See if there's another gift on your list at the same retailer that you can add to your shopping cart. That way, you make sure you aren't filling your cart with items you don't need just to nab free shipping. And should the items you're tacking on to your order are more expensive than the cost of shipping, it probably makes more sense to pay the fee.
5. Going overboard with stocking stuffers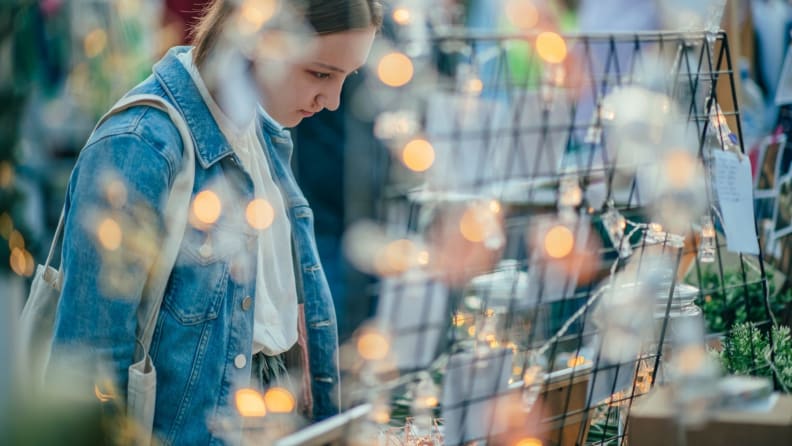 They're cute, they're often small and don't cost a ton. But just like how noshing on 10 snack packs of cheesy crackers adds up in calories, buying little bath salts and ornaments here and there can also add up money-wise.
And this year, whether it's a subconscious effort to combat the "I'm undersocialized from staying home too much blues" or ward off anxiety from a strange, uncertain time, we might be prone to the lipstick effect. This phenomenon originated during the Great Recession, when consumers substituted small luxuries for big-ticket indulgences. In turn, you might go doubly overboard this year with the stocking stuffers.
How to avoid it: Make a pact with your family and friends on limits. For instance, decide you all will buy two stocking stuffers per family member. Perhaps each stocking stuffer cannot be more than $6 or what have you.
This year, family or friends may be up for skipping a larger gift altogether, and simply sticking to stocking stuffers or a group gift exchange.
6. Getting swept up in seasonal sales
Black Friday and Cyber Monday have the allure of once-a-year, jaw-dropping deals. If not careful, you could go hog-wild and do some damage to your wallet.
How to avoid it: Hard as it sounds, it could be in your best interest financially to steer clear of them altogether. If you do decide to participate in the frenzy and thrill of one of these blowout shopping events, do your research ahead of time to see what deals to anticipate.
Remember: Not all deals are as good as they appear. So do your homework to see what are true discounts, and tackle those. Price-tracking extensions like Keepa, CamelCamelCamel, and Honey will give you an item's price history.
7. Buying all of the wrapping paper, gift tags, bows, and accessories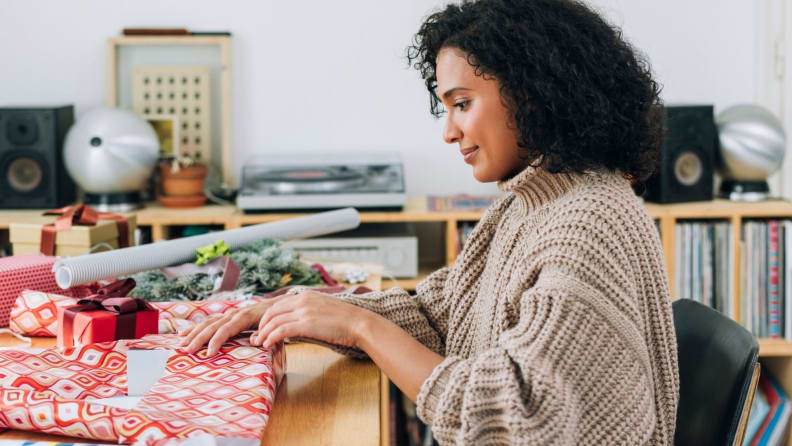 Are you the type to get swept up in the perfect details of a beautifully wrapped present? We're talking shimmery holiday paper, and a thick, luxurious ribbon, plus a large bow, and all the other festive accoutrements. If so, you could easily rack up a large bill on gift wrap.
How to avoid it: According to the National Retail Federation, we spend around $230 on non-gift holiday items such as food and gift wrap. To save on gift wrap, try the DIY approach with kraft paper and tie it together with baker's twine. You can also wrap gifts with pages from books, magazines, or the funnies section of a newspaper, or raid your own recycling bin for paper grocery or takeout bags.
You can make your own name tags with cardstock, and whip out your (or your kids') craft box to see if there's any ribbon, stickers, glitter, buttons, or stamps you can use to decorate them. If you have old pieces of fabric or pillowcases lying around, you could probably use them to wrap your presents.
You can also go through your existing stash of gift wrap and see what might be used as seasonal paper. Solid colors or patterns could do the trick.
8. You finished early, and still want to shop
If you're one of the ambitious folks who started your shopping early and have pretty much everything checked off your list, you could fall into the spending trap of doing more shopping.
How to avoid it: Get offline and focus on other activities during the holidays, whatever it takes to put a stop to buying things you don't necessarily need. Catch up with friends and family virtually, bake that cookie recipe you've been meaning to try, declutter and purge unwanted items in your home, to name a few.
The spending traps this time of year are a-plenty. But by being aware of some of these common pitfalls, setting some guidelines for yourself, and getting creative, you can stay within the rails during holiday shopping.
The product experts at Reviewed have all your shopping needs covered. Follow Reviewed on Facebook, Twitter, and Instagram for the latest deals, product reviews, and more.