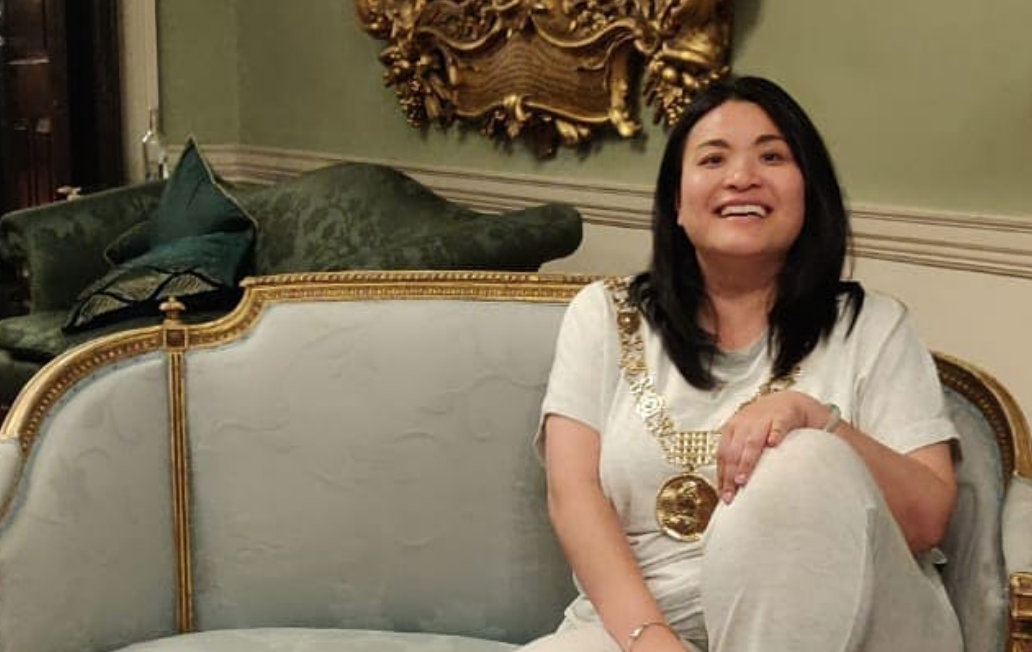 Dublin's Lord Mayor Hazel Chu and her fiancée and party colleague Patrick Costello in a City Centre ceremony on Sunday 20th of June.
The couple were originally set to tie the knot in August 2020 but their big day had been pushed back due to the pandemic.
Their intimate ceremony in the Mansion House included the couples close family and friends, they plan to celebrate with a big wedding reception when restrictions allow. She revealed that they decided to move the wedding forward as her father-in-law was unwell.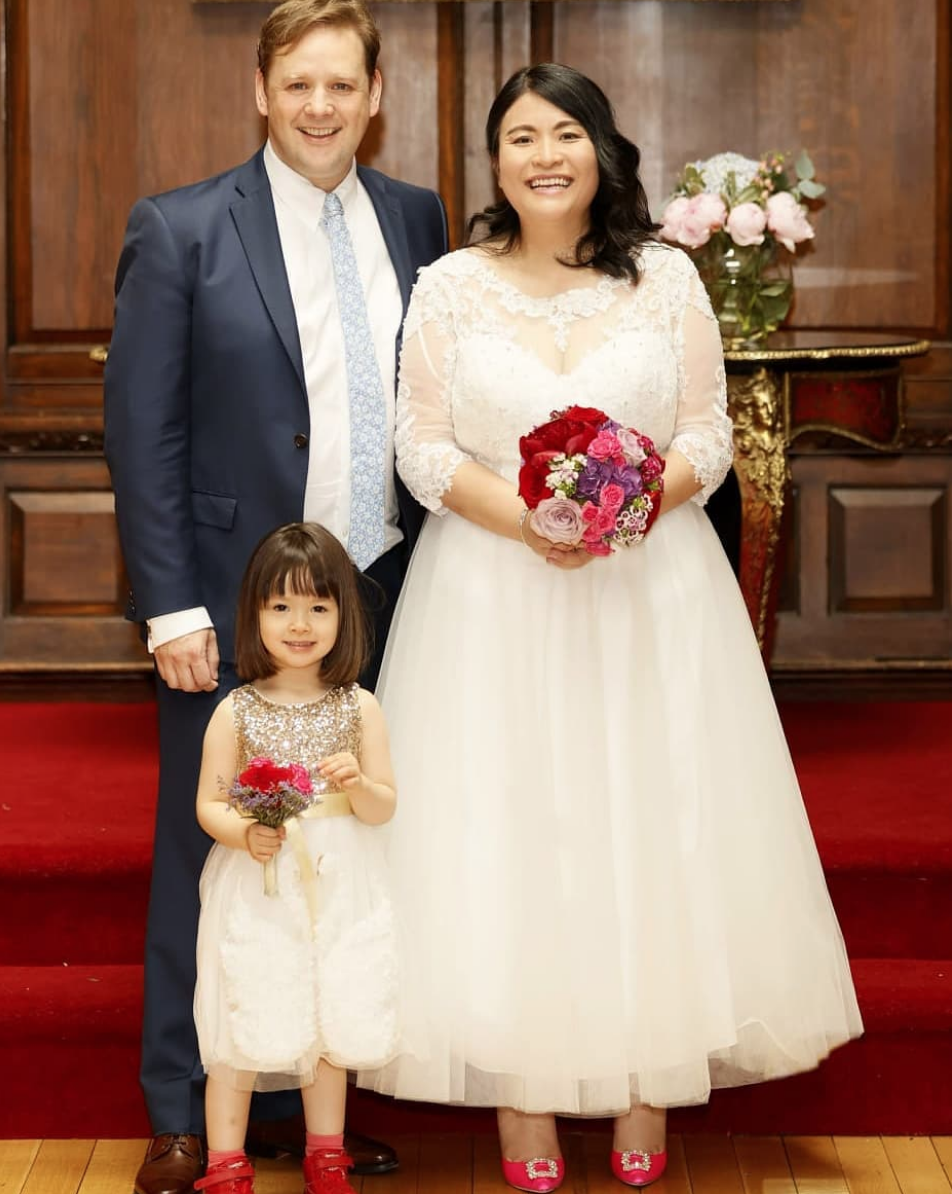 Hazel shared an adorable picture of the happy couple and her daughter on the wedding day looking stunning in a lace sleeved dress and pink heels, we love a pop of colour. The caption read, "One Mrs, one Mr and a Mini! Today I married my best friend. I also had the privilege to go outside & greet members of the public who wanted to meet the Lord Mayor. So I went out with chain and all cause all the super cute kiddies was asking if I had a chain. Well wishers who we didn't know coming to wish us well. It's a real honour to have such support, thank you all so so so much xx".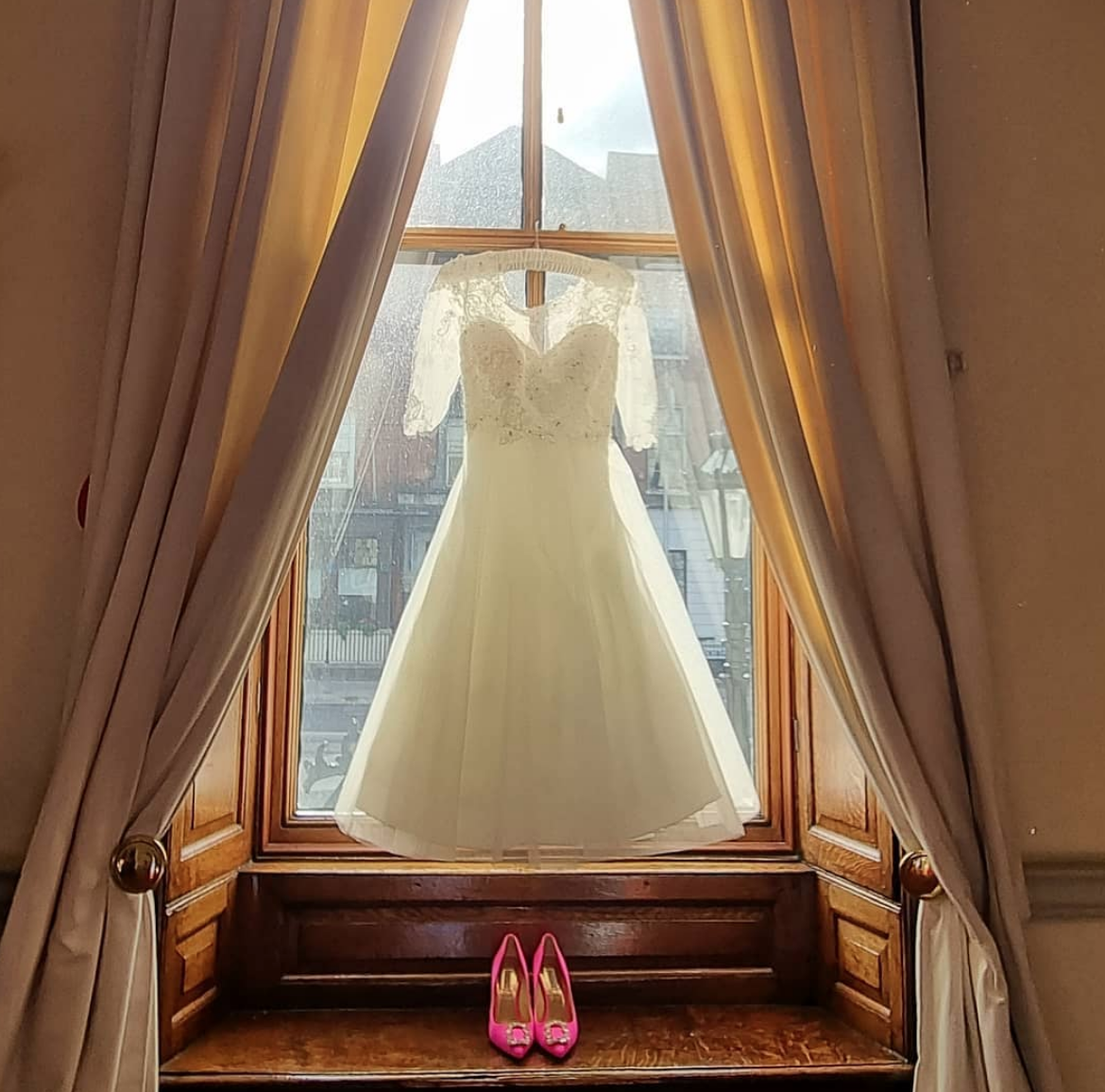 Hazel shared a picture of her dress to Instagram a few days before the wedding revealing that she had a different dress for the original day but wanted something less fussy for their intimate ceremony,
"I had a different dress bought for the original wedding, which I loved and is the dream dress but since its a very small blessing and no fuss I didnt want to traipse around in a ballgown. So this is the second wedding dress I bought, off the sale rack, in less than 20 minutes in @ciarabridal1," she wrote.
We are sure her original dress will have it's day when she can celebrate properly with all of her friends and family!
Congratulations!
The post Lord Mayor of Dublin Hazel Chu marries fiancée Patrick Costello in the Mansion House 10 months after original date appeared first on VIP Magazine.