Sew the trends is back for Autumn! For those of you new to this feature.. we go and scour the high street and hunt out this seasons key trends so that you can sew them too! It's a great time of year to dust off the sewing machine and sew some fantastic pieces that will slot into your handmade wardrobe. After the madness of the last 18 months we felt that this was really reflected in the high street trends. The colour palette was really muted, deep greens, camels and a lot of back. There wasn't a huge amount of print this season and tended to be small ditsy florals. There was a mixture of two styles, there was a lot of seventies style dresses and prints. This was mixed with the early noughties paired back boxy look.
Shackets:
We saw a lot of shackets on the high street again this winter. These are fantastic layering pieces and can be worn as a jacket or even as a cardigan. We thought that the the Rya Shirt from Fibre Mood was perfect this.
Oversized Outerwear:
The big takeaway from this winter, if you want to sew a coat then make sure that it's oversized! Most of what I saw on the high street was double breasted, a classic shape, and big and boxy. This is great as it leaves you with lots of options to sew. You could even make something you've sewn before and just size up. For us the Traveller Coat from Bella Love Patterns ticked all the boxes and would make a perfect addition to your wardrobe.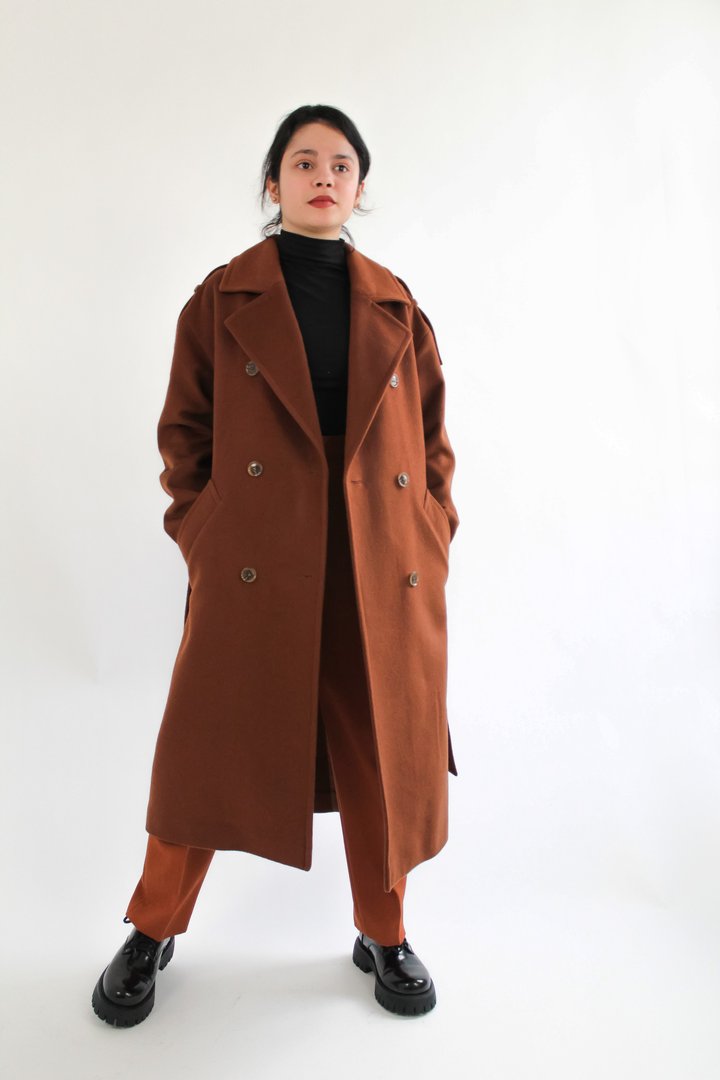 The Trench Coat:
We saw a lot of boxy trench coats, these are a perfect transitional piece to take you into winter. Most of the ones I saw featured an oversized storm flap. We thought that the Vogue 1650 was a fantastic starting point. You'd want to size up when making this so that it's nice and roomy .
The Puffa Jacket:
The puffa is back again this winter with a simple collarless shape. As soon as I saw these I thought of the Grainline Studio Tamarack jacket. This pattern is almost spot on and is super popular within the sewing community. The diamond shape of the quilting is key!
Oversized Shirt:
If there was one piece you invested the time making, the oversized shirt should be it. This was ALL over the high street and it's such a classic item you'll wear it again and again. We thought that the oversized shirt from The Assembly Line was spot on.
Big Sleeved Blouses:
The big sleeve is still very much here for winter and I have to say I was pretty pleased to see it making another appearance. We included three different patterns options for this look as it's really wearable and something I think a lot of us want to make.  The First is the Edie top from Merchant and Mills with tie detail at the wrist. The second is the Thea boho sleeve shirt from Liberty with button down front. Finally, we have the Edwidge blouse from Vikisews with beautiful button hole detail.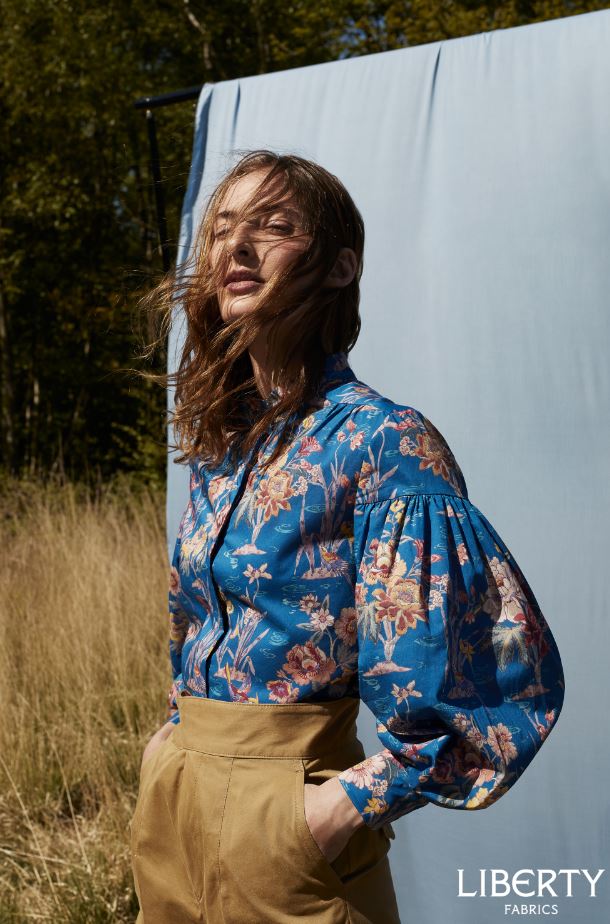 The Racer Tank Top:
This is a lovely simple sew and something that you can make over and over again in all the colours! The racer style front and back are the key feature of this look and you can wear it cropped or tucked into something. The pattern we found was the Veronica top from Vikisews.
Smock Dress:
The smock dress is back again for winter – hurrah! We love this shape, it's so lovely to wear and there are some fantastic patterns to choose from. First up we thought the Vali Dress and Top from Pattern Fantastique is a great option if you love a big sleeve. If you love detail the Davenport dress from Friday Pattern Company is for you. Finally, we have the Simplicity 8872 with lovely bell shaped sleeves.
Big collars:
The big collar is back again for winter and I'm sure you are all itching to make yourself something like this. Fear not we have the PERFECT pattern for you with Nina Lee's Bakerloo blouse and dress. A lot of these were made in denim with rick rack detail on the collar.
High waisted wide-legged trousers: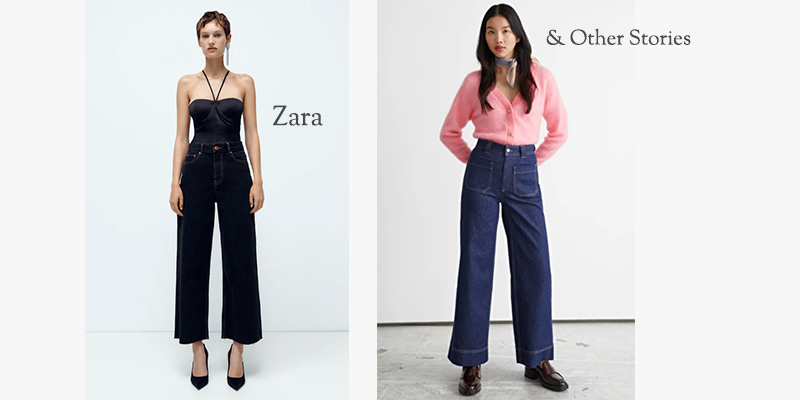 This simple cut is coming with us into winter. These were high waisted and often ended at the ankle, with a straightish cut leg. We picked two options for you, if you like a slightly wider leg then we thought the Parasol trousers from Ensemble would work well. If you wanted something cut a little slimmer then the Persephone pants from Anna Allen are another fantastic option.
The Tapered Chino:
This was another classic shape that I saw lots of on the high street. The ket detail is that they had a relaxed leg and tapered slightly at the ankle. Again we have two great options, the first is the Eve trousers from Merchant and Mills these come without a fly. If you wanted something with a fly zip the Kew woven pant from StyleArc has lots of lovely details.
The post Sew The Trends: Autumn appeared first on The Foldline.