It officially feels like spring here in Texas. That means it's muggy, hot, and oh-so-humid. Our daily averages right now are in the mid-to-high eighties, and it's going to get a lot hotter from here! I'll be complaining about this weather come August, but right now? I'm so excited to swap out the jeans and sweaters for sundresses, shorts, and tank tops!
I recently did a big haul of some new clothing items from Amazon that I've been eyeing for a while (you can see it here). Every time I talk about favorites from Amazon, I get asked to do a roundup of dresses. So, today's the day! Today, I've got 6 dresses from Amazon that I own and love (plus one jumpsuit because it deserves a moment in the spotlight too).
So, if you're looking for great spring dresses, I've got you covered.
My favorite amazon sundresses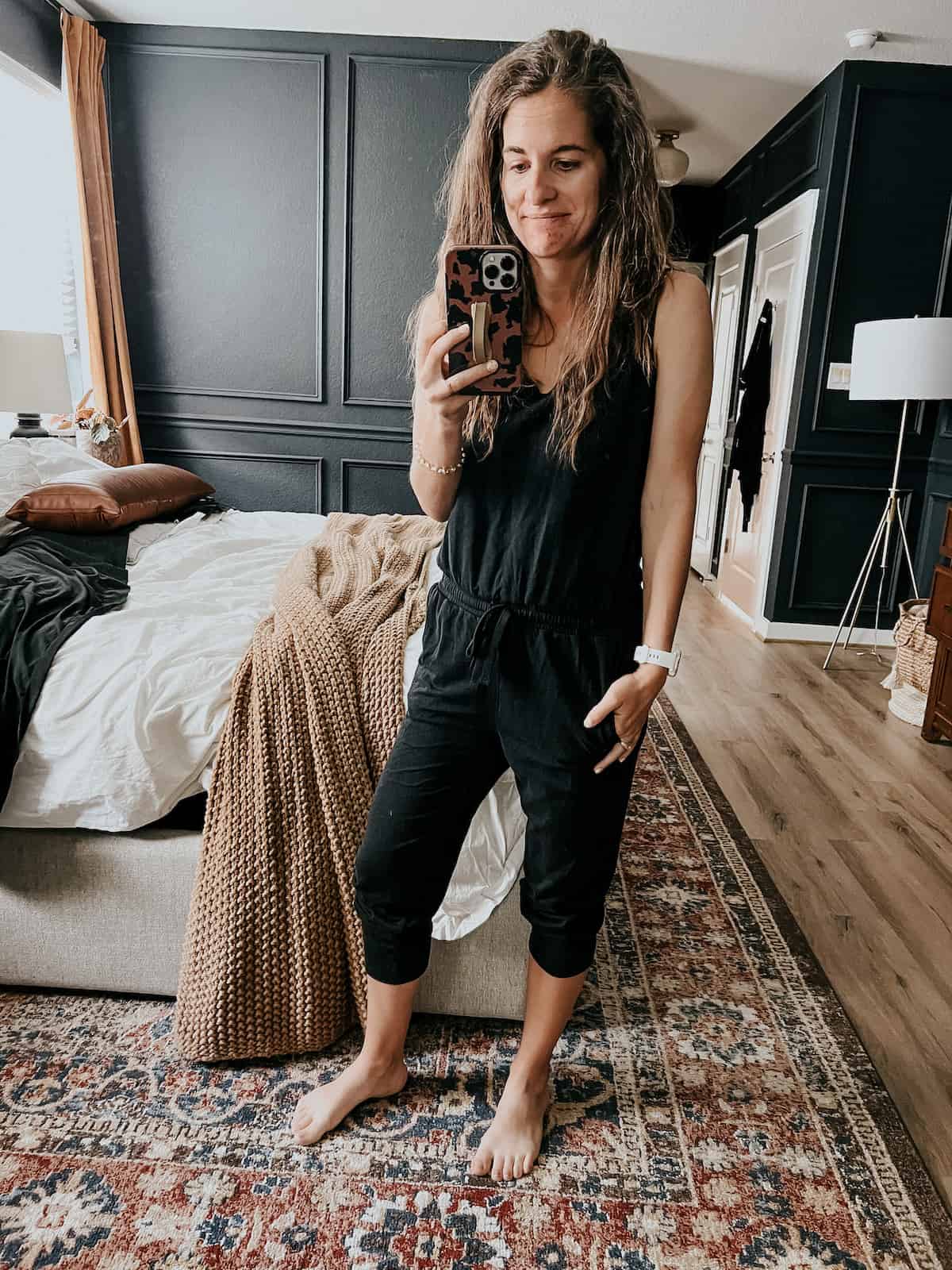 Ok ok, it's not a dress. But, I ordered this guy on Amazon after trying a similar one on in-store at a Nordstrom Rack recently and being disappointed with the fit. I loved the idea of a sweatshirt-style jumper that I could wear in the spring (and fall) months, and this one is perfection. It's beyond comfortable, it's flattering, and it can easily be dressed up or down! I've worn it with fancy sandals and cute jewelry for a night out with friends, but I've also paired it with sneakers and a baseball cap for a kid's birthday party. It can genuinely go either way, and it's great for this in-between time when it's cooler in the mornings but scorching by mid-afternoon!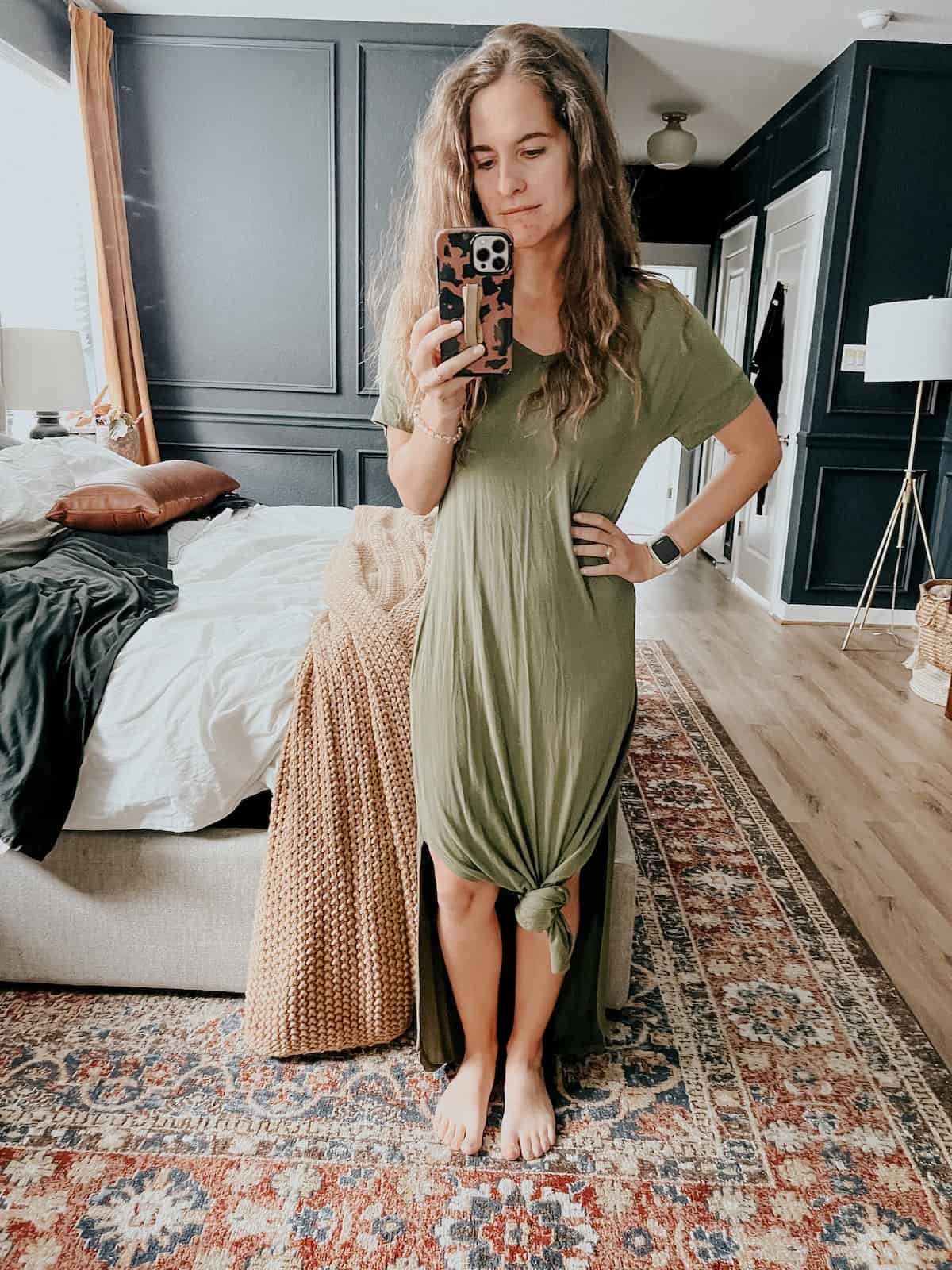 I've had this dress for a number of years now, and it's such a comfortable go-to for me this time of year! Sometimes I wear it all the way down, and sometimes I tie the front in a knot, as shown above. It looks adorable with a jean jacket, it can easily be dressed up if you're feeling fancy, and it has pockets.
It really doesn't get any better than that, does it?!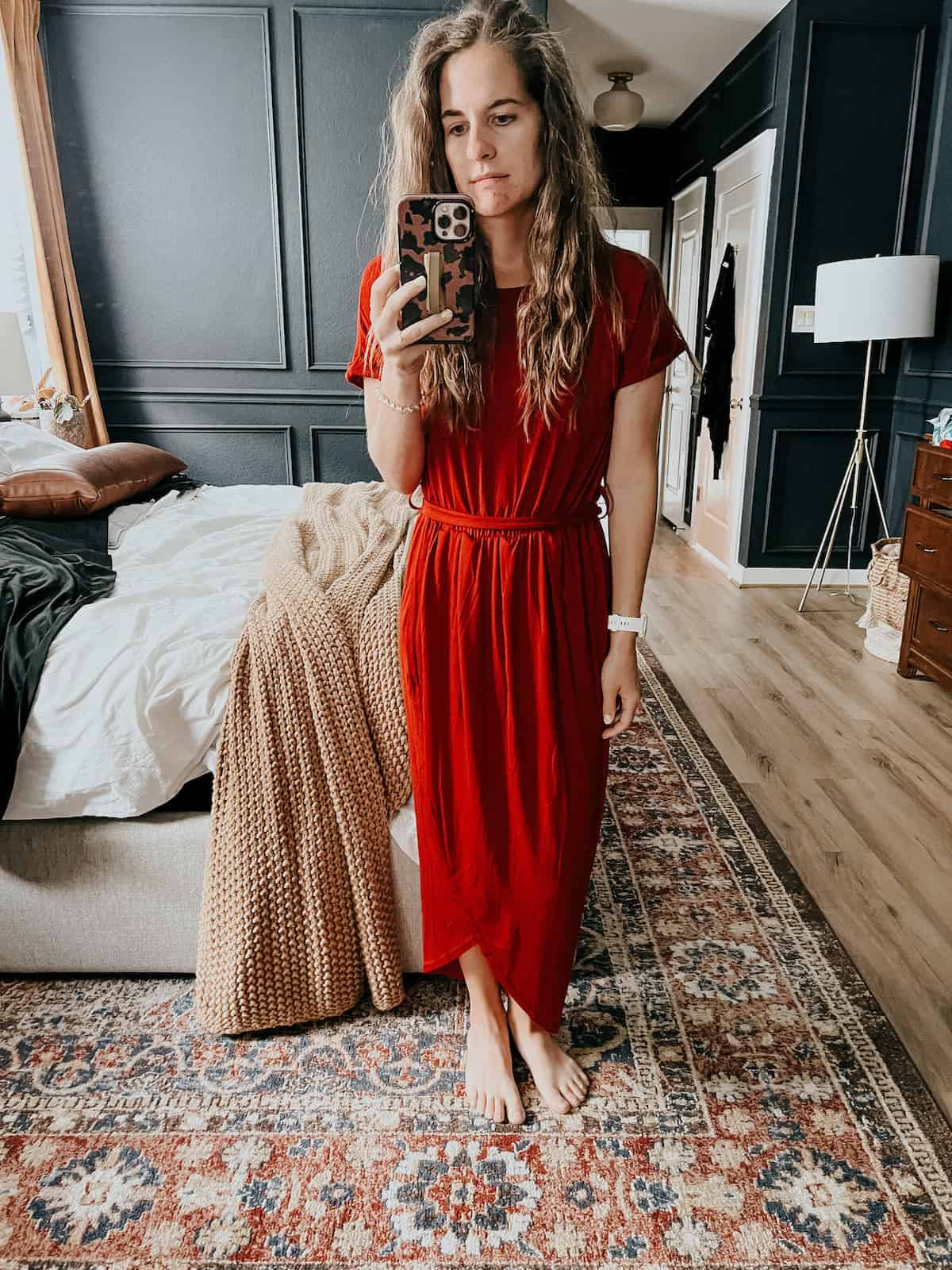 This one comes in a bunch of colors, and it's the perfect date night dress. I feel so great in this dress every time I put it on, and the wrap front feels a little sexy without being too terribly revealing. It's really comfortable, and putting it on for this post reminded me I don't wear it nearly as often as I should. So, thanks for that!
Click here to get one for yourself.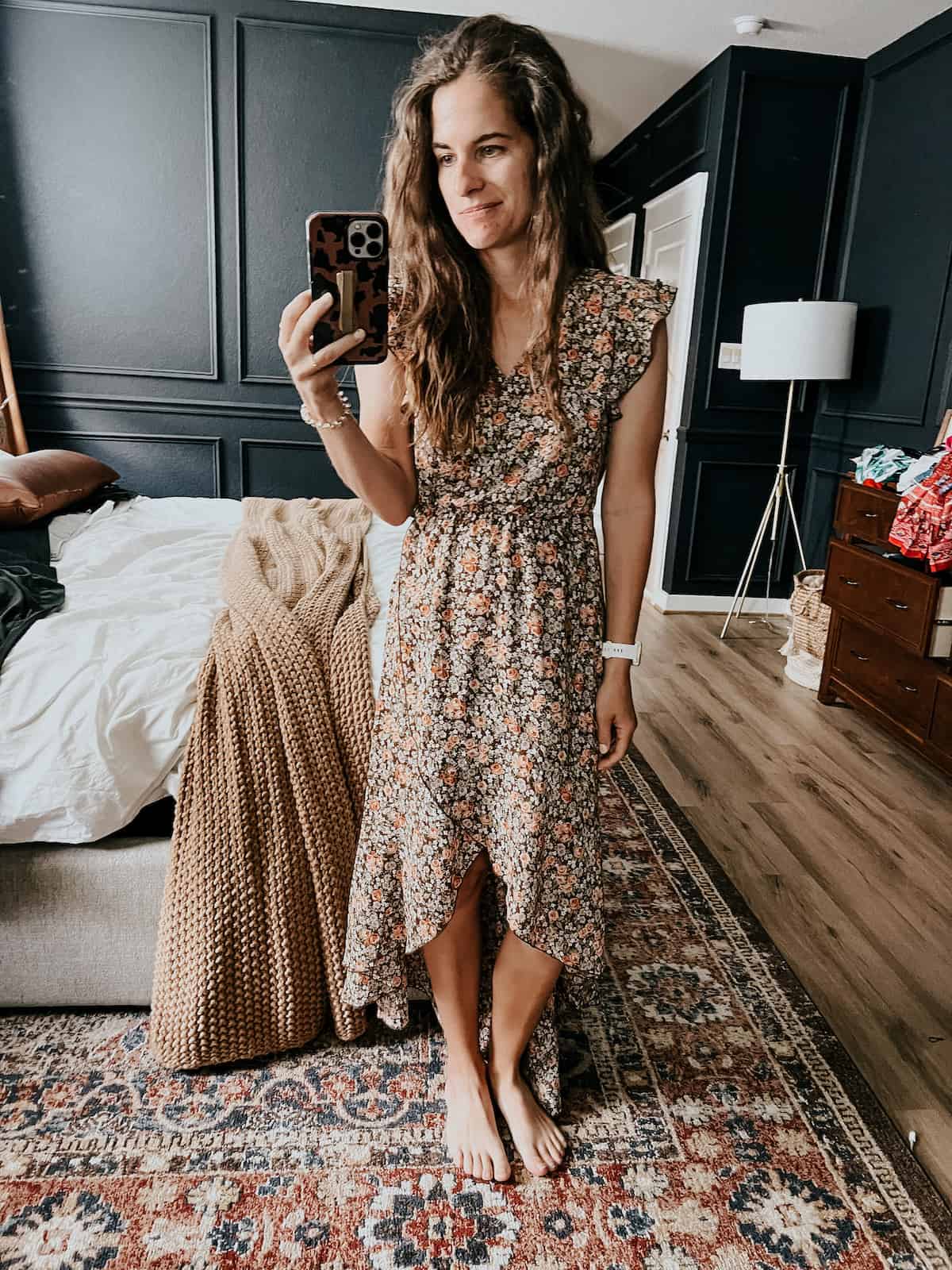 I grabbed this dress for our family photos that we took in the fall and man, oh man, do I ever love it. Click here to see how it turned out in our pictures! It's a little dressier than most of the others and I wouldn't wear this one on a day-to-day basis, but it's perfect for a date, heading to church, or a dinner out with friends. I'm not normally a fan of the high-low look on dresses but I feel like it absolutely works with this one. I feel so great in this dress!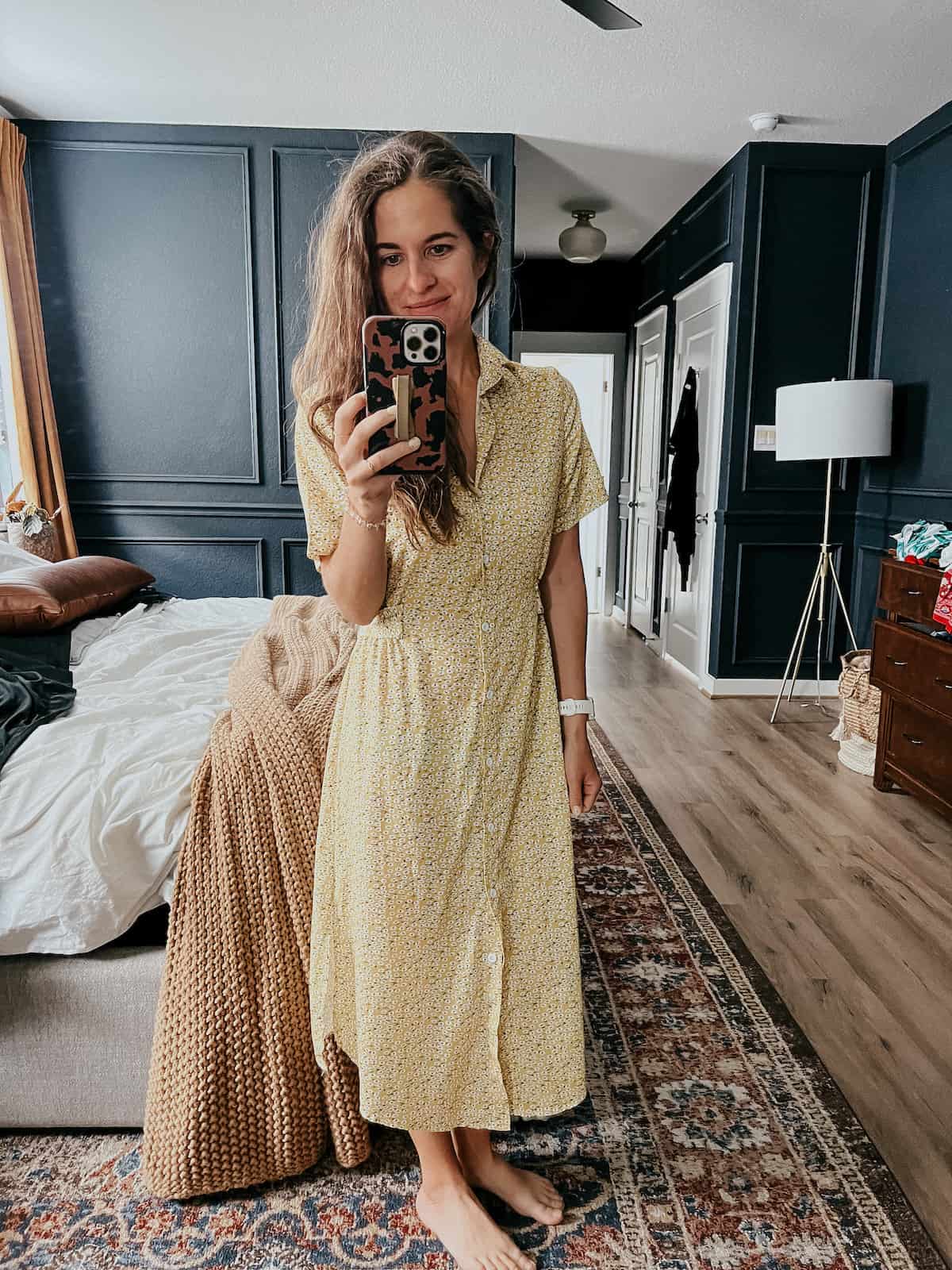 This dress feels very Little House on the Prairie to me, in the best possible way, haha. The color makes me smile (who doesn't love a yellow dress?!) and it's so dang comfortable. It feels a little more modern if you pair it with some cute gladiator sandals and jewelry. I wore it to a casual outdoor wedding last month, and it was the perfect choice!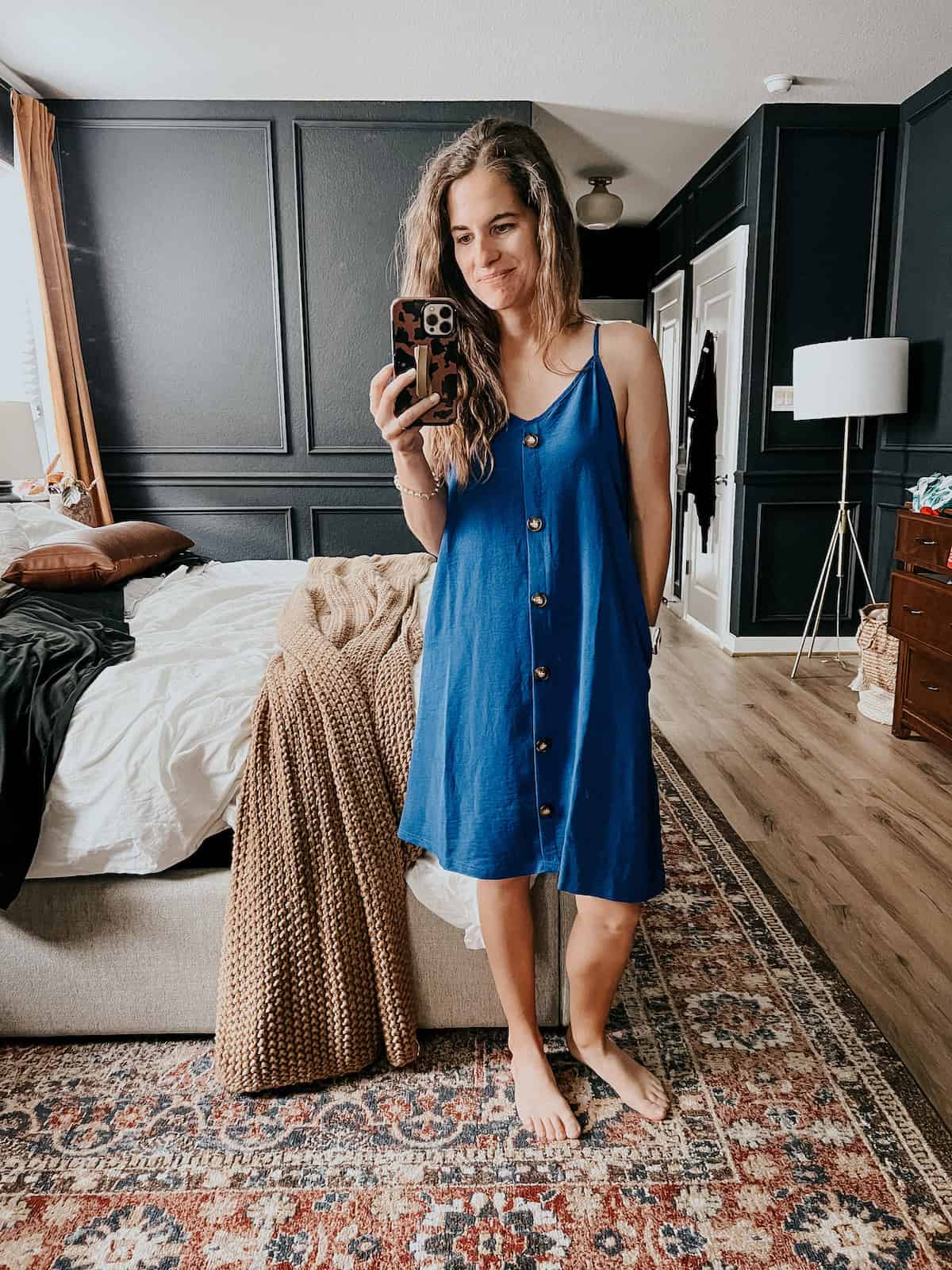 This one is new and it makes my heart all aflutter. I was looking for a couple of really casual sundresses that I could wear anytime. This one and the next one are the two I found, and I just adore them both. It has pockets (because pockets are a MUST for a super casual sundress), and the color is perfection. It comes in several other colors, if the blue isn't your speed! It's a great length for chasing kids, and the buttons are FAKE so you don't have to worry about gaps!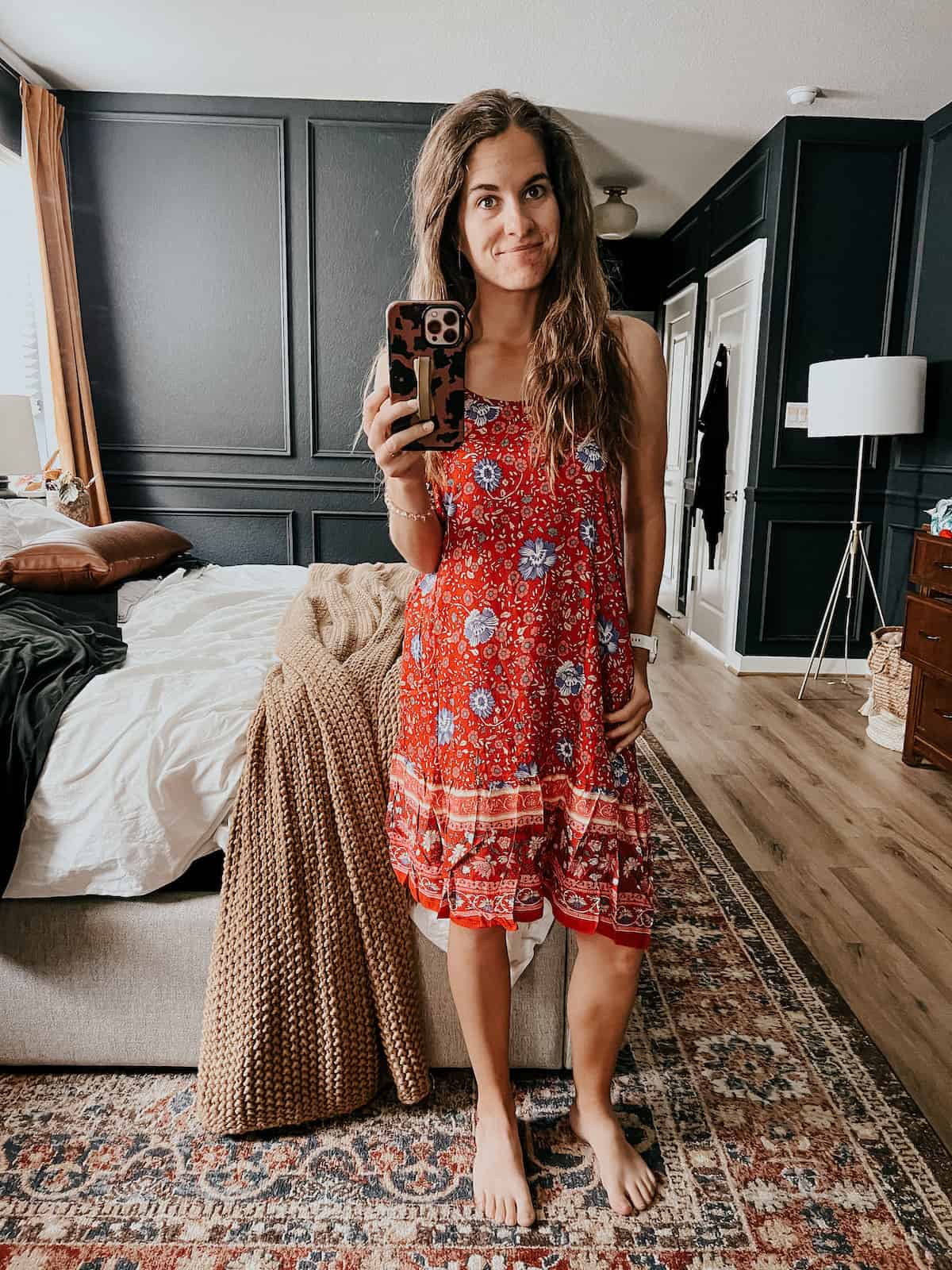 This dress also comes in a ton of colors/styles and it also has pockets. YOU'RE WELCOME! It's got adjustable straps, the length is great, and it's so lightweight and comfy. I will be wearing this one a ton this summer, likely paired with my favorite jean jacket, because in Texas it'll always be freezing inside. Even when it's 105 outside.
And those, my friends, are my top picks for cute dresses from Amazon!
Need more ideas?
The post The Cutest Spring Dresses from Amazon appeared first on Love & Renovations.