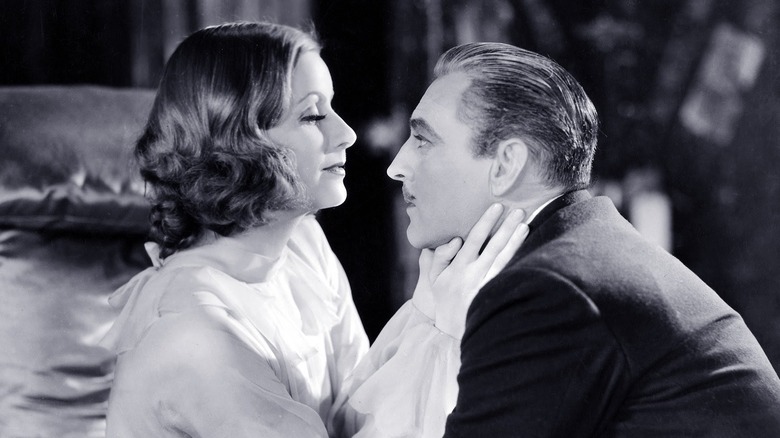 (Welcome to Did They Get It Right?, a series where we take a look at an Oscars category from yesteryear and examine whether the Academy's winner stands the test of time.)
Let's go back a few years to the 88th Academy Awards in 2016. Todd McCarthy's investigative journalist drama "Spotlight" took home Best Picture, but it was by no means a dominant force that evening. "Mad Max: Fury Road" walked away with the most awards that night with six, and "The Revenant" took home three, including Best Director and Best Actor. The only other award "Spotlight" won was for Best Original Screenplay. In the last ten years, it's the only film to win Best Picture with that low of an awards total.
Only three movies have won Best Picture without winning anything else, and they all came in the 1930s. It first happened at the 2nd Academy Awards with "The Broadway Melody" and then at the 8th ceremony in 1936 with "Mutiny on the Bounty." Even within this small group, one movie has an extremely unusual path to winning the top prize: Edmund Goulding's star-studded drama "Grand Hotel." Not only was the only award it won Best Picture, but it was not even nominated in any other category.
This seems almost inconceivable, right? The best film of the year isn't even contention for directing, acting, writing, cinematography, art direction, or anything? When a film wins Best Picture and its director isn't also nominated, we often hear the refrain, "Did the movie direct itself?" In the case of "Grand Hotel," you could expand that to, "Was no one involved in making this movie?" It's an utterly bizarre statistic, but that doesn't mean it isn't explainable ... or at least somewhat explainable.
Best Picture Expansion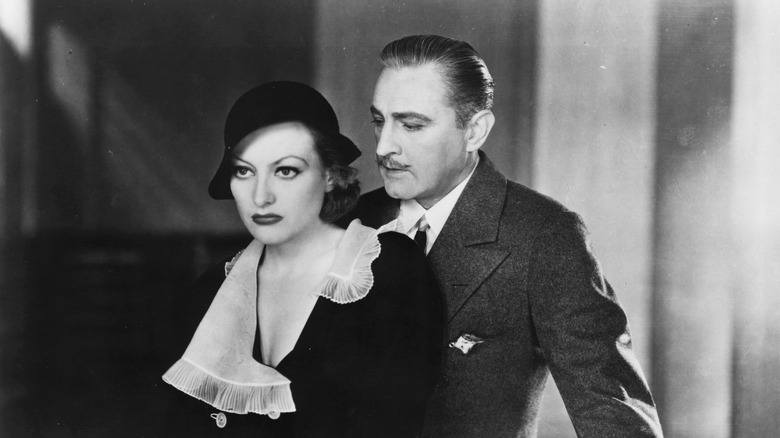 This was just the 5th Academy Awards. A lot of trial and error was still going on to get to the Oscars we know today. This past year, 23 awards were given out. Back in 1932, there were just 12. They had no categories for editing, music, costumes, or makeup. They hadn't even split the acting categories into lead and supporting yet. Funnily enough, this year saw a big increase in the number of categories because of the introduction of three short film awards, so that means feature films actually only competed in nine. But that isn't precisely true because the Best Sound category was awarded to a studio's sound department and not a specific film. Making things even tougher, there were only three nominees per category and not five.
Except one category saw a major expansion in how many films were nominated, and that was Best Picture, which grew from five nominees the previous year to eight. Because this category represented so many more movies than anywhere else at the ceremony, four of the Best Picture nominees were completely shut out elsewhere. In the case of "Grand Hotel," some of the snubs are understandable.
This is a large, starry ensemble cast, and rallying around a performance to nominate proves difficult when only six actors get nominated with no differentiation between lead and supporting. For its adapted screenplay, William A. Drake, who wrote the play on which the film is based, adapted his own work, and though the film received positive notices, it was generally regarded as a slight step down from what played on Broadway. "Grand Hotel" was a well-made, populist drama. Singling out specific superlatives isn't what made it successful. This was a film emblematic of the phrase "greater than the sum of its parts."
Recency Bias And The Eligibility Window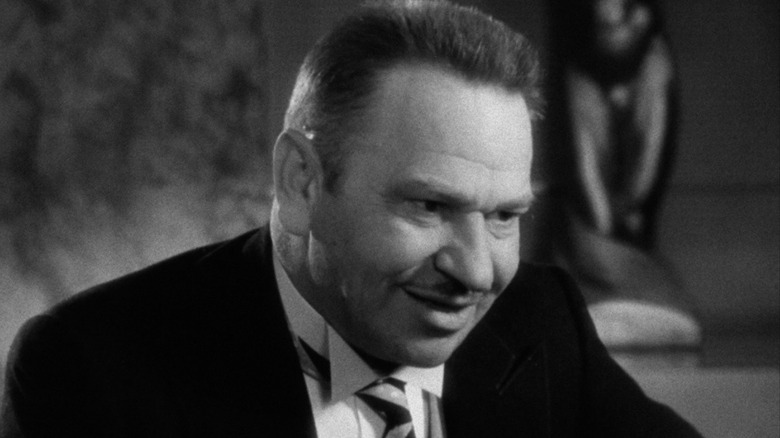 We have been so accustomed to talking about movies in relation to where they fit inside the year they came out. Once the calendar turns to January 1st, the slate gets wiped clean and we build our list of the year until those 365 (or 366) days are up. For the first six years of the Academy Awards, that isn't how they do things. You know how the Grammys have that really annoying eligibility window that feels completely arbitrary? Well, the Oscars used to be the exact same way. The 5th Academy Awards were not for the films of 1931 or 1932. They were for the films released between August 1, 1931 and July 31, 1932 in Los Angeles. Then the ceremony itself wasn't for another three and half months on November 18, 1932. An utterly bizarre calendar.
Some of the Best Picture nominees had been released for over a year by the time the awards were given out. The only time during this odd eligibility window period that the Best Picture winner wasn't released within the same year as the ceremony was "Wings" at the first Oscars. "Grand Hotel" hit screens in New York and Los Angeles in April 1932 and gradually made its way through the country to where it was a big hit by September. Of the eight nominees, it was the last to be released and gained its momentum right around the time of voting. This is no different than today when the studios release all of the awards hopefuls between mid-September and Christmas to best position the movies in the minds of voters. Recency bias is a real thing, and it always has been. People are always susceptible to being dazzled by the new. "Grand Hotel" capitalized on that.
The Big Nomination Hauls Weren't Very Big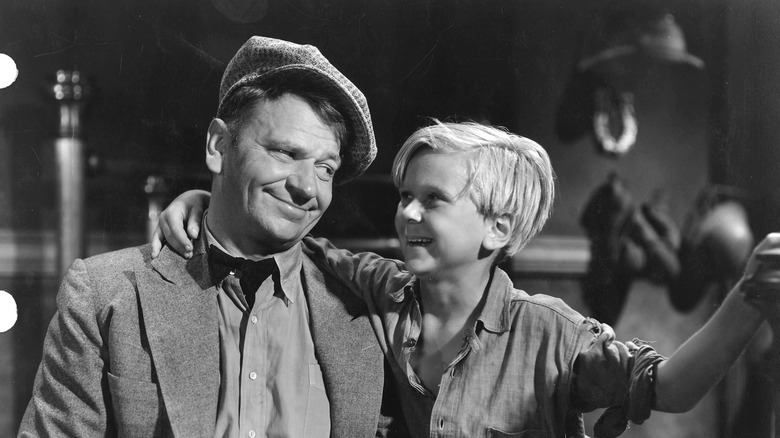 Every year has a few movies that rack up nominations all across the board. Often times, these movies end up with double-digit nomination totals, like "Everything Everywhere All at Once" did last year with a ceremony-high 11. Now, this of course doesn't mean they are poised to win all of those categories — or even win anything at all — but it shows broad support. In 1932, two movies tied for the most nominations of the evening, and they were King Vidor's "The Champ" and John Ford's "Arrowsmith," but they only received four nominations each. As is the case with these across-the-board movies, their results were a mixed bag.
"The Champ" won two of its four races, most notably Best Actor for Wallace Beery, which he actually won in a tie with Fredric March for "Dr. Jekyll and Mr. Hyde." As it happens, Beery was also one of the stars of "Grand Hotel." An actor appearing in two Best Picture nominees in the same year is a fairly rare occurrence, and Beery has the distinct honor of being the only actor to be in the Best Picture winner and win Best Actor for a different movie. Because "The Champ" is a movie far more singularly focused on his character than the sweeping ensemble of "Grand Hotel," it made awarding him for this film a much easier proposition.
Meanwhile, "Arrowsmith" went home empty handed. We know John Ford to be an Oscar mainstay now, being the only person to win Best Director four times, but this was the first film of his to be nominated for Best Picture. Ford couldn't even get in on the Best Director race. There was not yet a widespread need to recognize his craftsmanship. Thus, "Arrowsmith" was passed over.
The Surprising Loser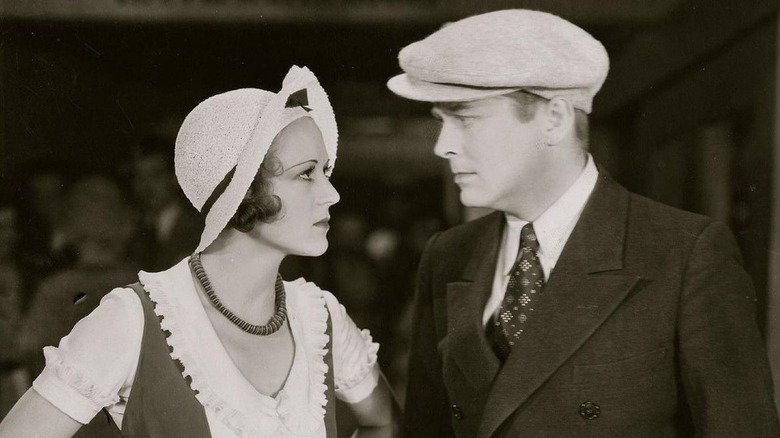 Just based on what was nominated where and what won, the movie I would expect to have won Best Picture at the Oscars that year would have been Frank Borzage's drama "Bad Girl," adapted from Viña Delmar's novel and subsequent play of the same name. Whereas "Grand Hotel" missed out entirely on the Best Adaptation category, "Bad Girl" won the award, showing that a stage-to-screen adaptation could win the award. Frank Borzage also won the Best Director prize, making him the first person to win that award twice after winning it at the first Oscars for "7th Heaven." Best Picture ended up being the only award it was nominated for that it didn't win.
I think it fell victim to what propped up "Grand Hotel" in the end. "Bad Girl" was released all the way back in September of 1931, meaning it had been kicking around for 14 months when the awards were given out. By that point, its status as the ninth-highest-grossing film of 1931 was a distant memory. Sure, its craftsmanship couldn't be ignored, evidenced by which awards it won, but it wasn't dominating the conversation after all that time. Had "Grand Hotel" found its way into other categories, perhaps "Bad Girl" would have fallen short, as it did in the one place they faced off.
All this talk of positioning and circumstance may sound like I'm besmirching the quality of "Grand Hotel" as a "right place, right time" movie, and I don't mean for that at all. Its outlier status as the only Best Picture winner to be nominated for nothing else simply befuddles me. Understanding its unusual triumph may just be a fool's errand. Anomalies happen, and as someone often bored by the Oscars' predictability, I love anomalies.
Read this next: The 15 Best Historical Romance Movies Ranked
The post The Strange Case Of Grand Hotel, The Best Picture Winner That Wasn't Nominated For Anything Else appeared first on /Film.