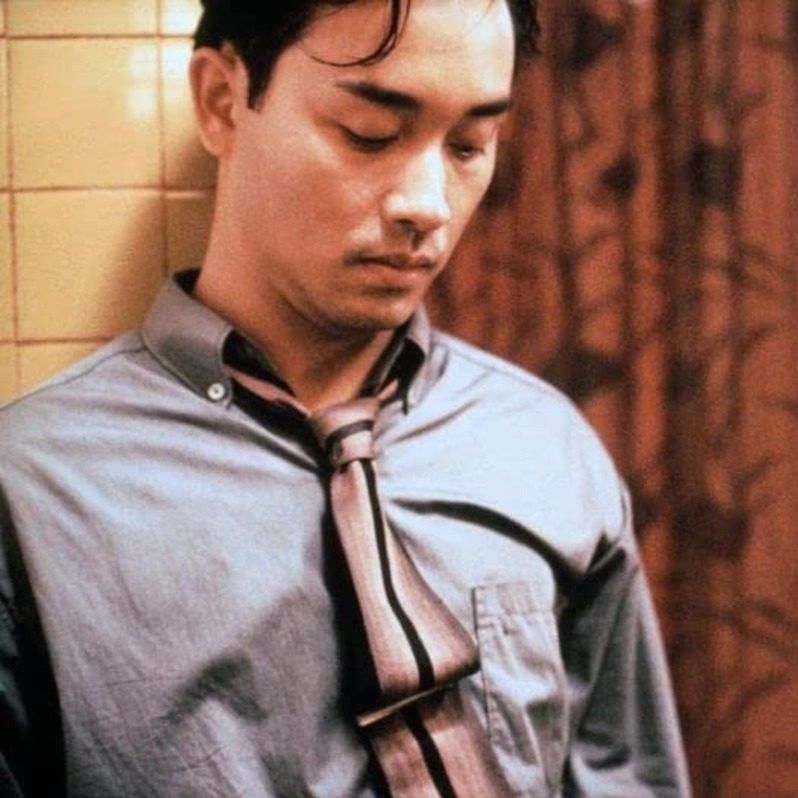 This year marks the 20th anniversary of Leslie Cheung's untimely passing. Throughout his 26-year-long career, the legendary actor and singer released over 40 albums and starred in over 50 films. He's most notable for shaping Cantopop in the 1980s and his portrayal of queer characters, cementing himself as an icon in the music and film industries. Today, the unwavering popularity of Leslie Cheung's movies is a testament to his lasting legacy in Hong Kong pop culture.
Cheung is also affectionately known as "Gor Gor", or older brother in Cantonese. His flamboyant and androgynous persona earned him both praise and criticism. But Cheung's openness also gained him a massive fanbase in a then-conservative industry. Leslie Cheung's image of a 'vivacious hero' made him extremely popular, and his films are seen and loved even to this day. We shortlisted some of the quintessential evergreen hits of the iconic actor.
The best Leslie Cheung movies to watch
Nomad (1982)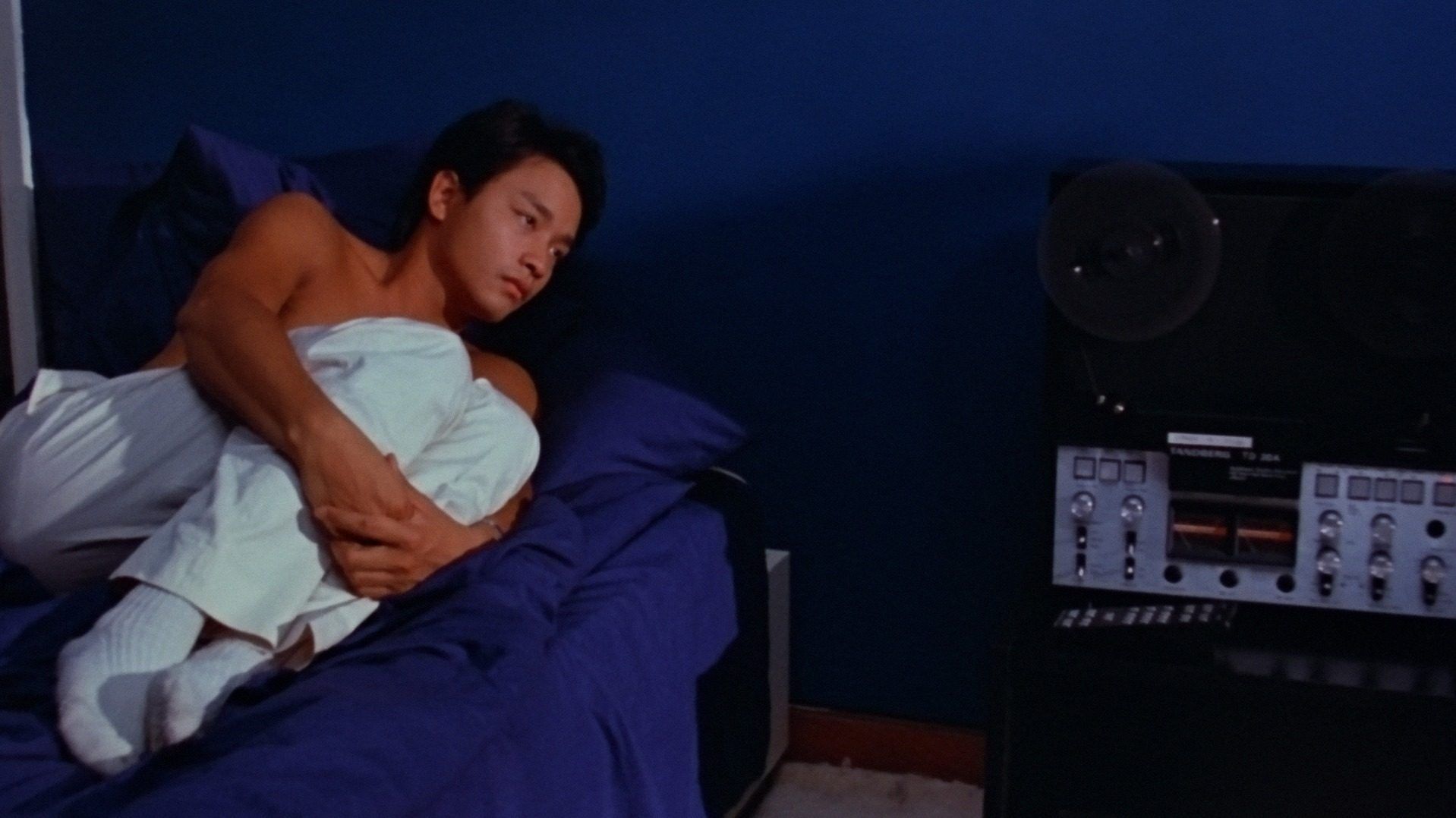 Directed by: Patrick Tam
Also starring: Pat Ha, Kent Tong, Cecilia Yip
Nomad is about a group of friends who are looking for meaning in life. Cheung plays Louis, a wealthy young man who is grappling with the loss of his mother. The film follows the group's budding romances and friendships. The 1982 classic is one of Cheung's earliest works and the role of the disillusioned Louis gave him his breakthrough as an actor. Nomad is considered one of the finest examples of the Hong Kong New Wave films, a film movement that emerged in the late 1970s, and subsequently influenced other film movements in the region.
A Better Tomorrow (1986)
Directed by: John Woo
Also starring: Ti Lung, Chow Yun-fat, Emily Chu, Kenneth Tsang
A Better Tomorrow is recognised for its influence on Hong Kong's golden age of action cinema as it pioneered the template for the heroic bloodshed genre. Its influence goes beyond Hong Kong as many filmmakers also used it as inspiration for Hollywood action films. The crime drama revolves around two brothers Sun Hse Ho (Ti Lung) and Sung Tse Kit (Leslie Cheung), who are on opposite sides of the law. Their loyalties are put to the test when their father is murdered. Cheung's performance served as a turning point in his career, particularly highlighting his versatility as an actor.
Days of Being Wild (1991)
Directed by: Wong Kar-wai
Also starring: Andy Lau, Maggie Cheung, Carina Lau, Jacky Cheung, Tony Leung
Days of Being Wild marks Cheung's first collaboration with renowned Hong Kong director Wong Kar-wai. It further catapulted his status as an actor, particularly after winning Best Actor at the 1991 Hong Kong Film Awards. He plays Yuddy, an amoral womaniser looking for his estranged mother.
Farewell My Concubine (1993)
Directed by: Chen Kaige
Also starring: Zhang Fenyi, Gong Li
Cheung's act in Farewell My Concubine put his name on the international scene. The film took home the Palme d'Or at the 1993 Cannes Film Festival, making history as the first Chinese-language film to receive the honour. Particularly, Cheung's performance as a queer Peking opera actor gained prominence and remains one of his most memorable roles. The sprawling epic follows two aspiring opera actors and their 70-year journey through a turbulent time in China.
He's a Woman, She's a Man (1994)
Directed by: Peter Chan
Alo starring: Anita Yuen, Carina Lau, Eric Tsang, Lawrence Cheung, Law Kar-ying
Action, drama, and comedy—Cheung has done it all. He's a Woman, She's a Man sees Cheung in a romantic comedy. The movie's theme song Chase which Cheung sang, won Best Original Film Song at the 1996 Hong Kong Film Awards. It went on to become one of the actor's most popular hits. It tells the story of an avid fan who disguises herself as an aspiring male singer in order to meet her two idols, resulting in a love triangle. The film spun a sequel, Who's the Man, Who's the Woman in 1996.
Happy Together (1997)
Directed by: Wong Kar-wai
Also starring: Tony Leung, Chan Cheng
Cheung is still one of the most popular queer icons in Hong Kong. He was one of the few openly gay celebrities. His role in Happy Together consolidated his reputation as such. The film is regarded as one of the best LGBTQ films from the New Queer Cinema movement. It was nominated for the Palme d'Or at the 1997 Cannes Film Festival, while Wong Kar-wai won the Best Director award. Cheung stars alongside Tony Leung, playing a gay couple. The film follows their tumultuous relationships from Hong Kong to Argentina.
Double Tap (2000)
Directed by: Bruce Law
Also starring: Alex Fong, Ruby Wong, Monica Chan
After his mesmerising performance in A Better Tomorrow, Cheung took a backseat from making action films. However, Double Tap marks his memorable return to the genre. The film received two sequels—in 2004 and 2014. Cheung shows his versatility as an actor, playing a shooting champion turned psychotic killer, hellbent on mastering the so-called "double tap" technique.
How many of these Leslie Cheung movies have you watched?
The post 7 classic movies starring Hong Kong music legend Leslie Cheung appeared first on Lifestyle Asia Hong Kong.