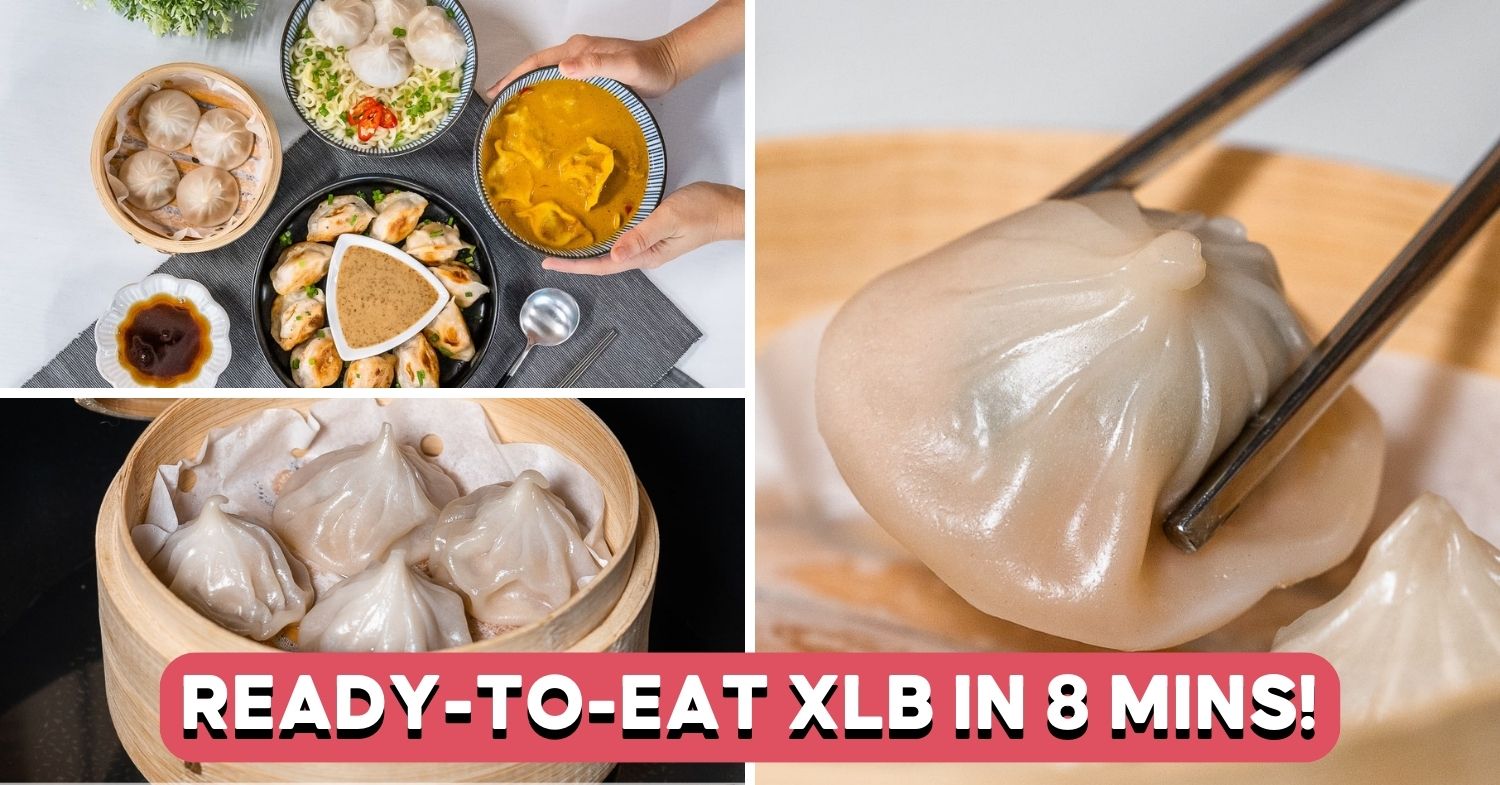 Golden Chef has frozen xiao long bao and dumplings at FairPrice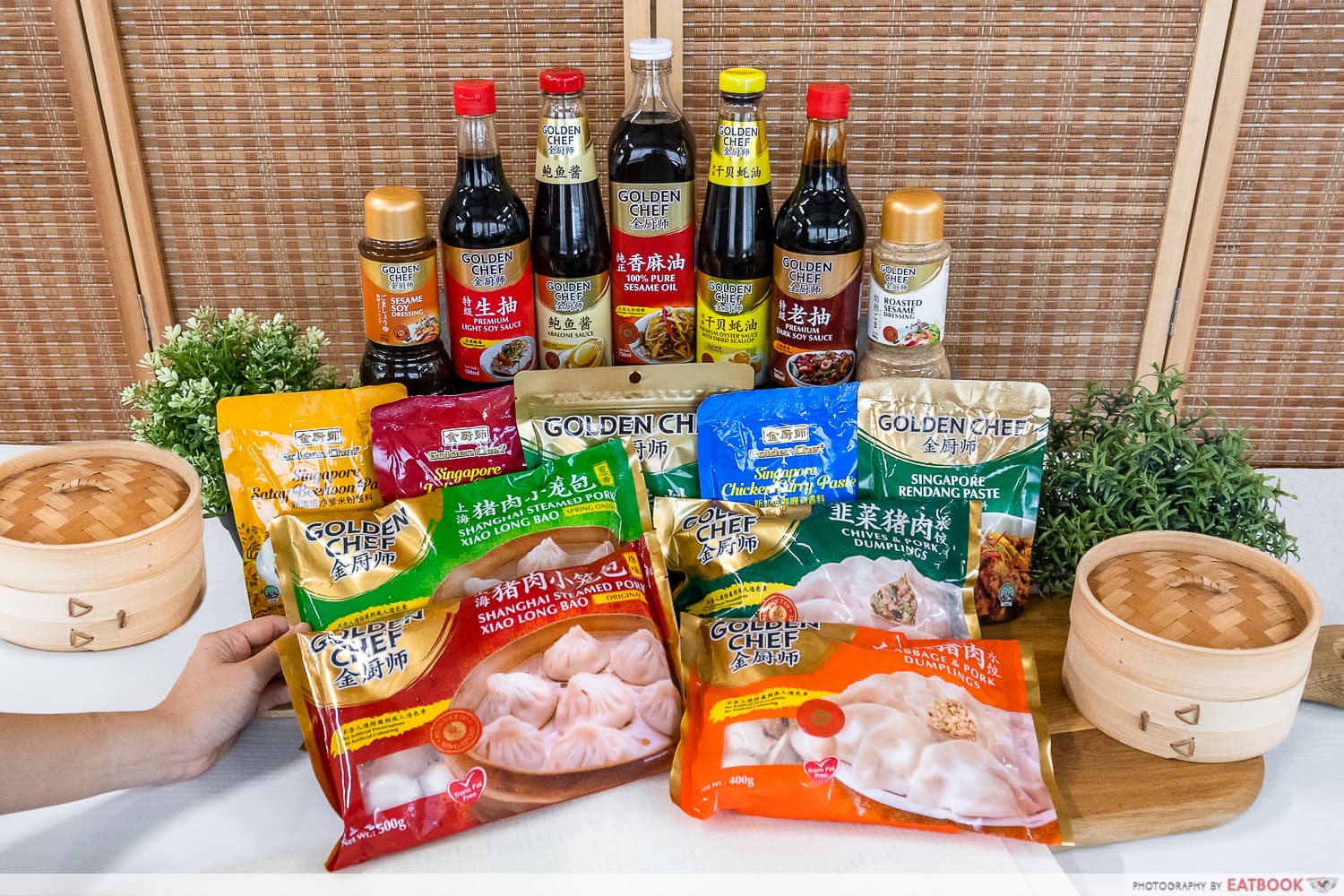 Weekday meals don't have to be a chore, whether you're working from home and in need of a quick lunch, or heading back for dinner after a long day in the office. Speed up the prep with Golden Chef's range of frozen xiao long bao, dumplings, and condiments, readily available at FairPrice!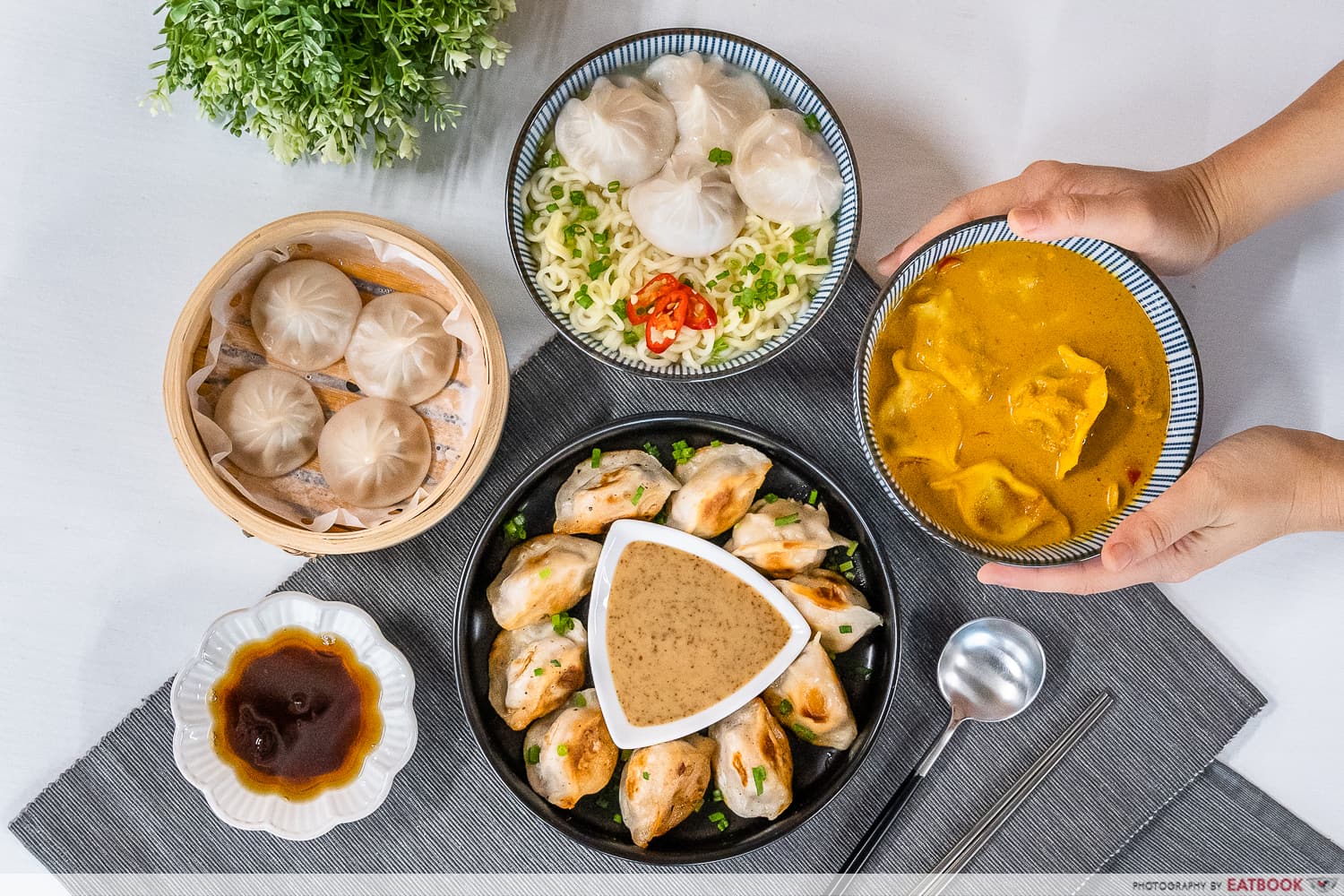 Xiao long bao AKA Chinese soup dumplings are best eaten fresh out of the steamer, so they're not exactly dabao-worthy. The good news is that you can now enjoy them at home, in just eight minutes, with Golden Chef's frozen versions.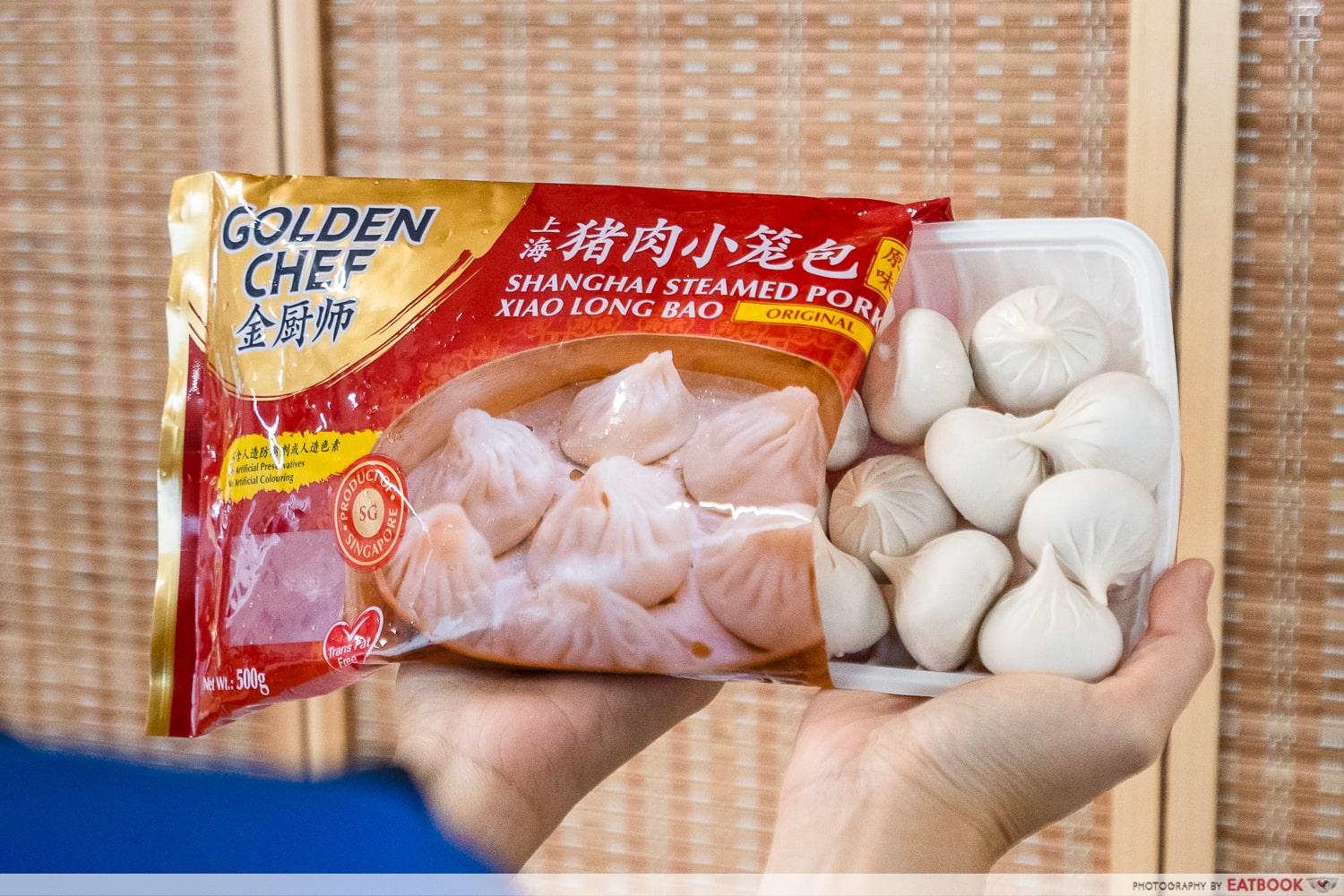 Golden Chef Shanghai Steamed Pork Xiao Long Bao ($7.27) is available in two flavours—Original and Spring Onion. Each 500g bag is packed to the brim with dumplings that almost look too cute to be eaten.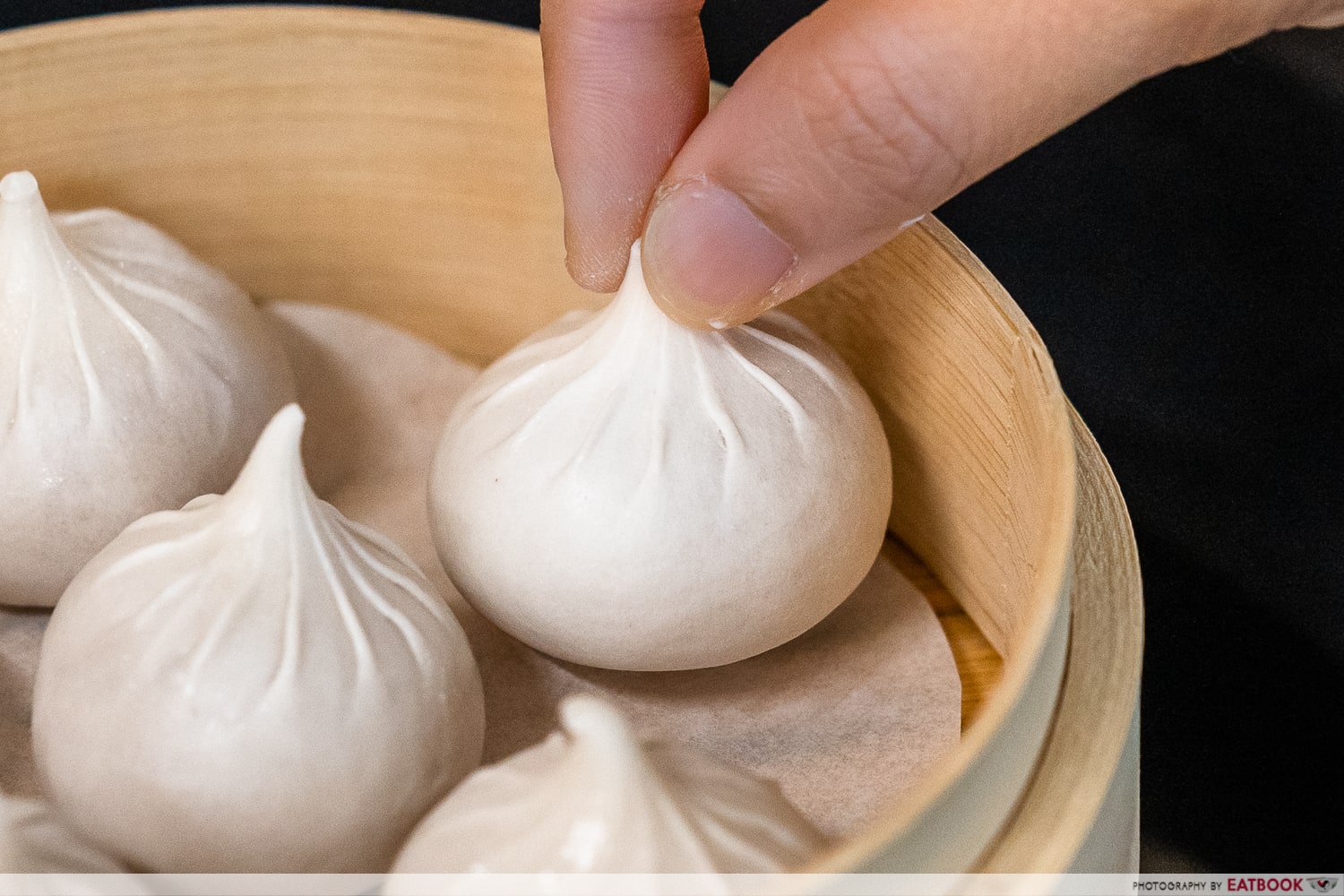 Simply plop them onto a steamer, straight out of the freezer, and set the timer for eight minutes as soon as the water starts boiling.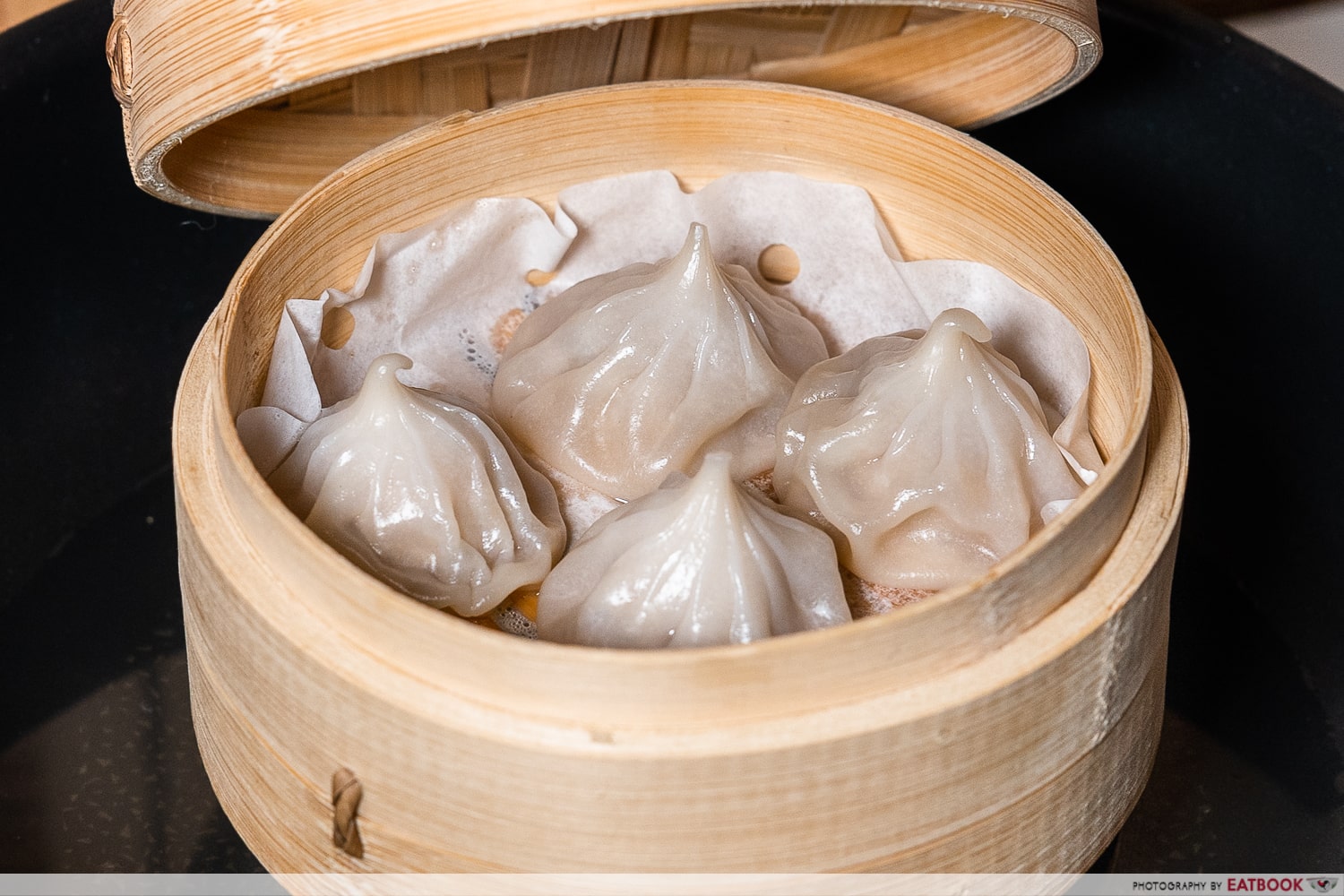 Since the xiao long bao are cooked from their frozen state, you don't have to worry about having to thaw them. This makes things so much easier, especially if you're prone to having last minute plans.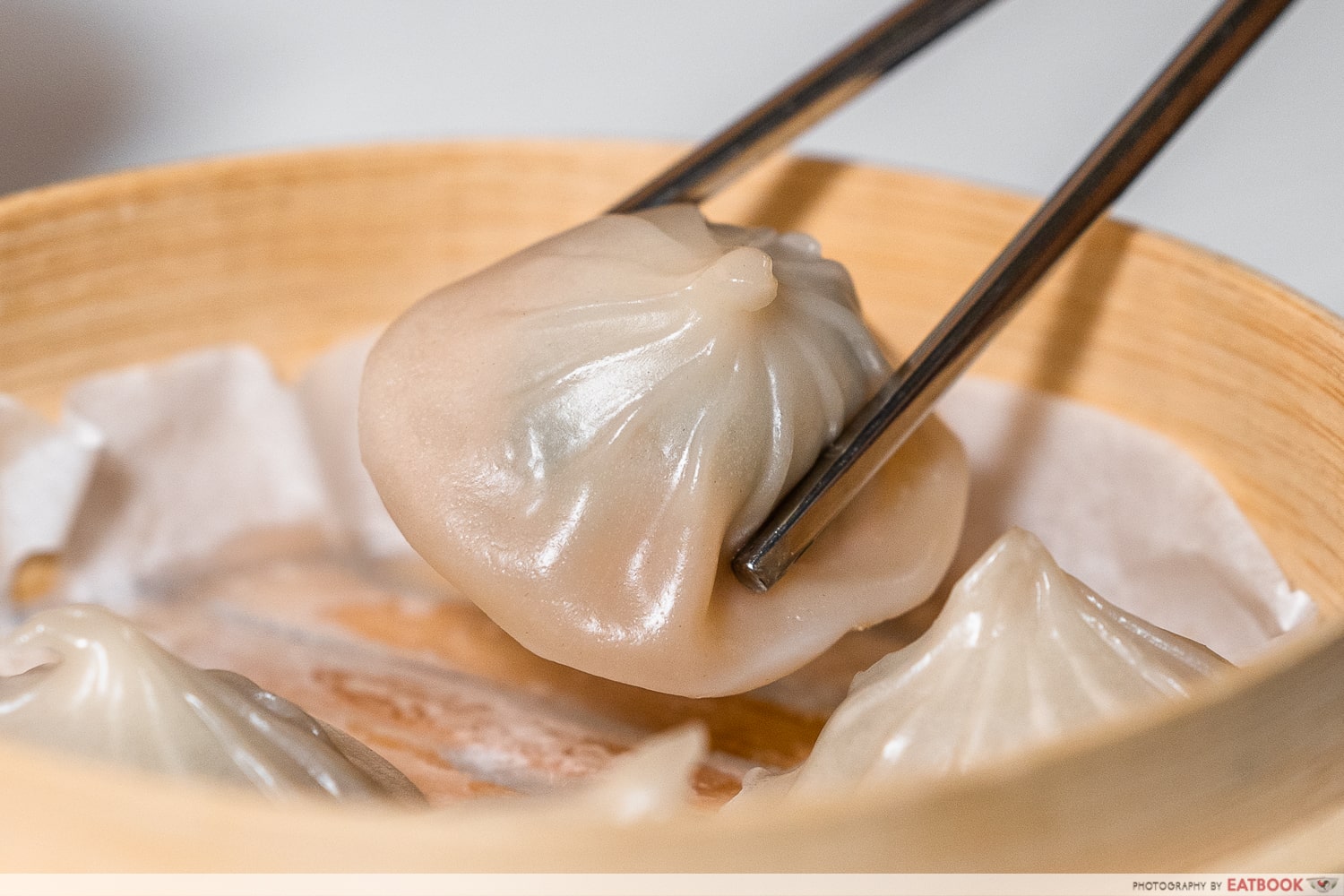 The Original flavour features a savoury pork centre. Be careful when you're lifting each piece out of the basket, as the xiao long bao skin is uber thin and you don't want to risk breaking it. Once you have it safe in your spoon, poke a small hole and slurp up the soup.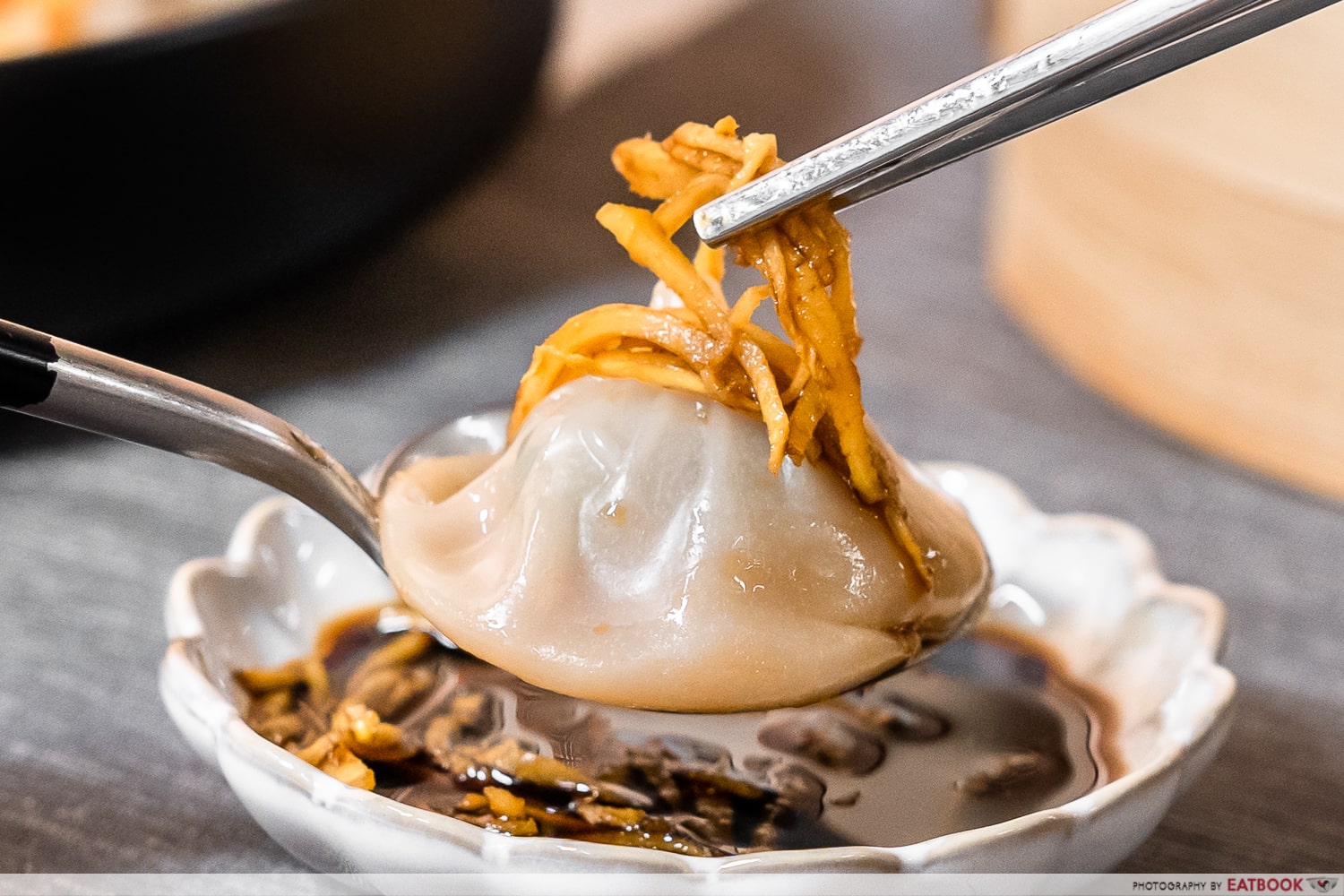 Then, dunk it in some vinegar and thinly sliced ginger—there you have it, perfectly steamed, restaurant-level xiao long bao in the comfort of your home!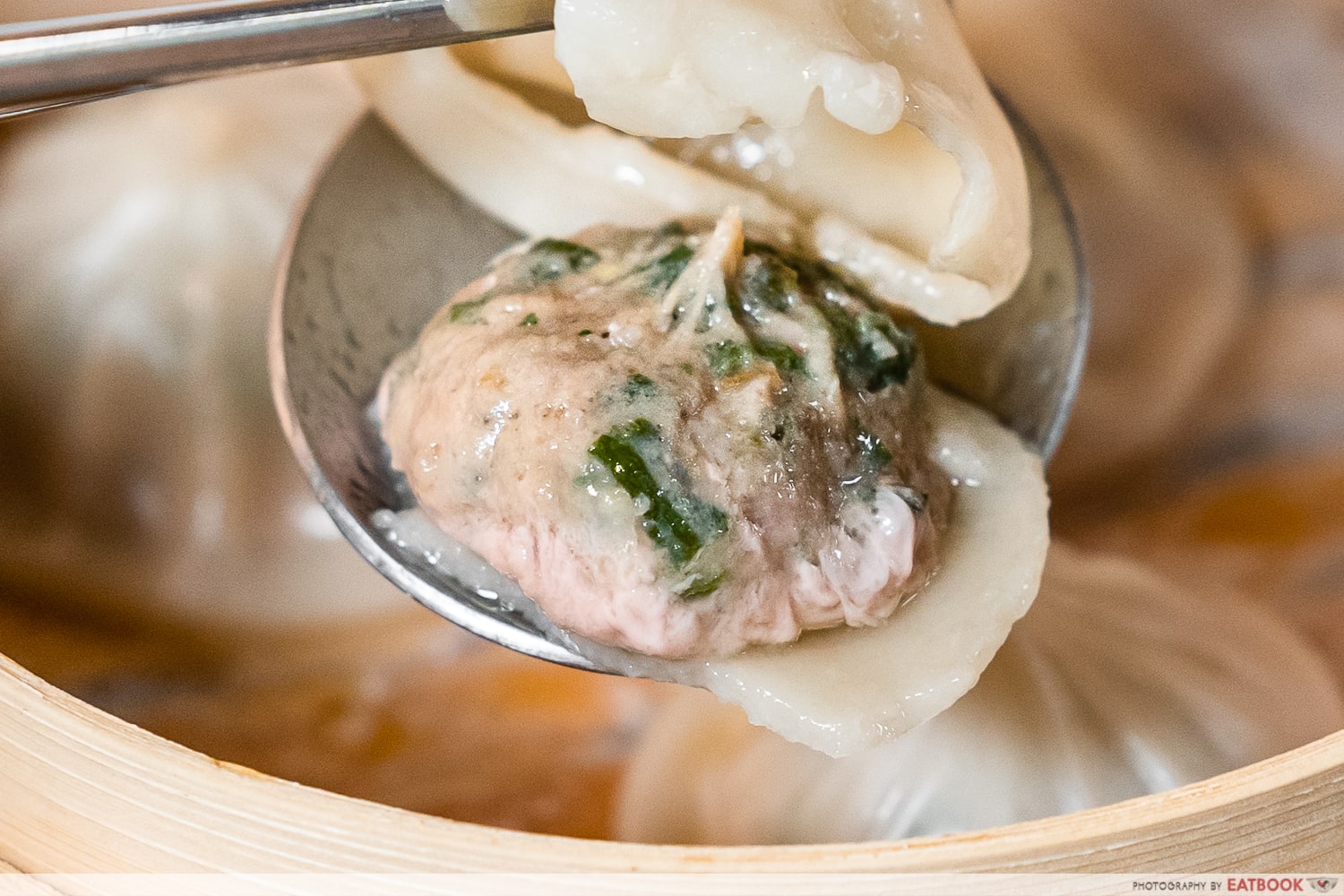 Those who want something a little different can try the Spring Onion flavour instead, as the meat filing here comes studded with bits of the vegetable, adding a mild sweetness to each bite.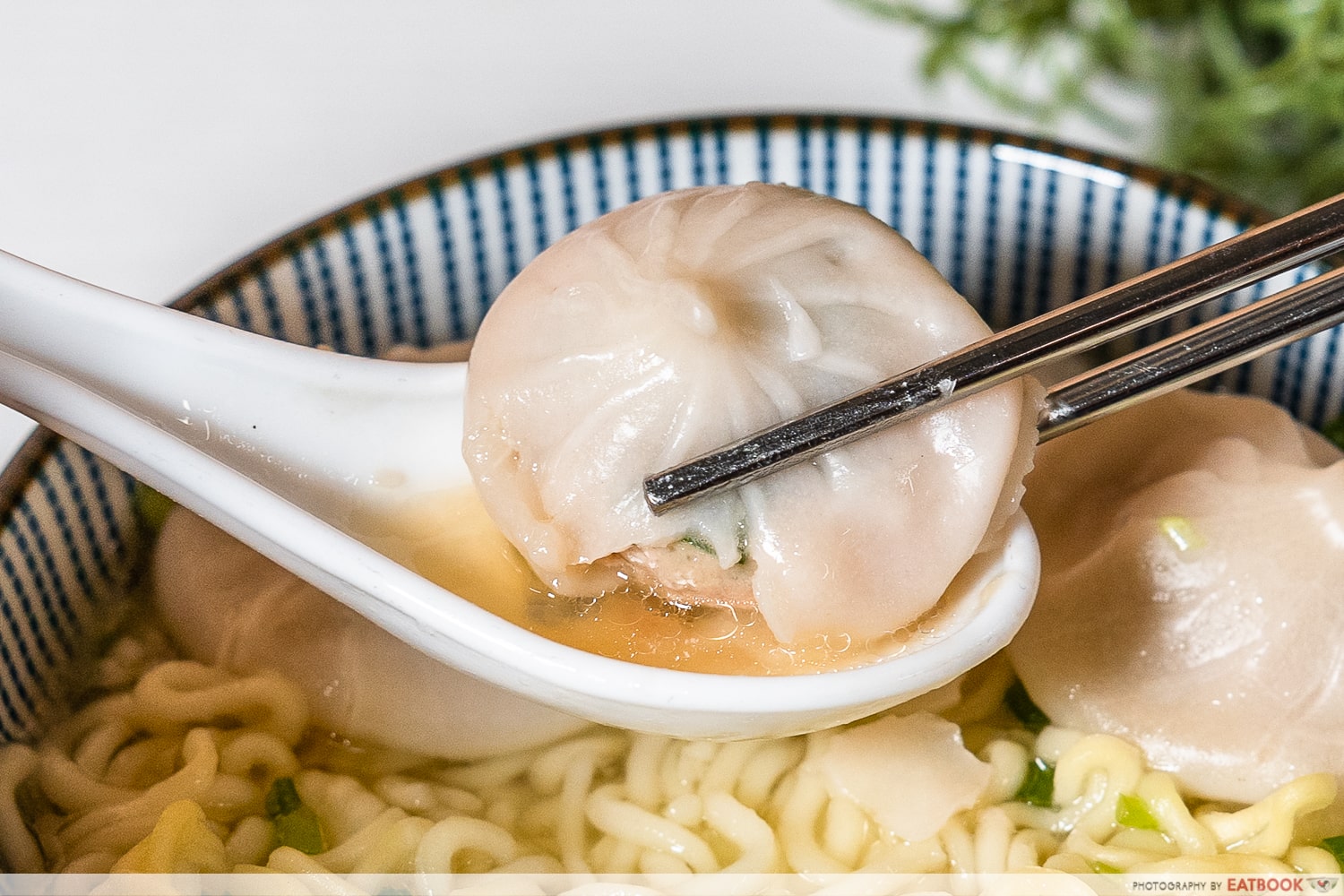 Pro tip: if you're looking for another unique way to enjoy your soup dumplings, have them together with your instant noodles!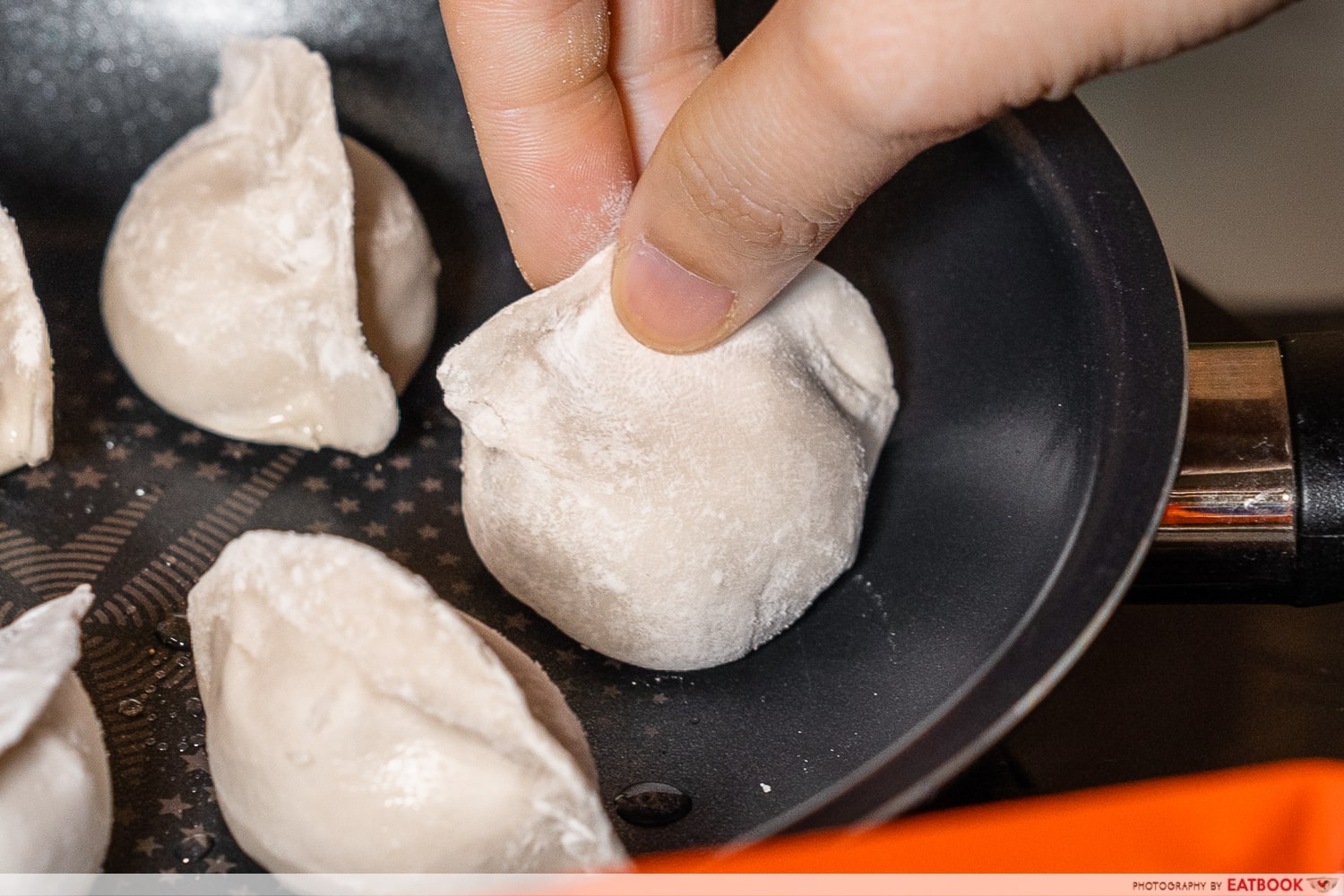 Frozen, ready-to-cook dumplings are great for quick mid-week meals, too. If you're in the mood for even more bite-sized goodness, check out Golden Chef's range of frozen Dumplings 400g ($4.55), available in two yummy flavours: Chives & Pork and Cabbage & Pork. Bursting with meaty flavour, these morsels are perfect as a light meal or a hearty snack at any time of the day.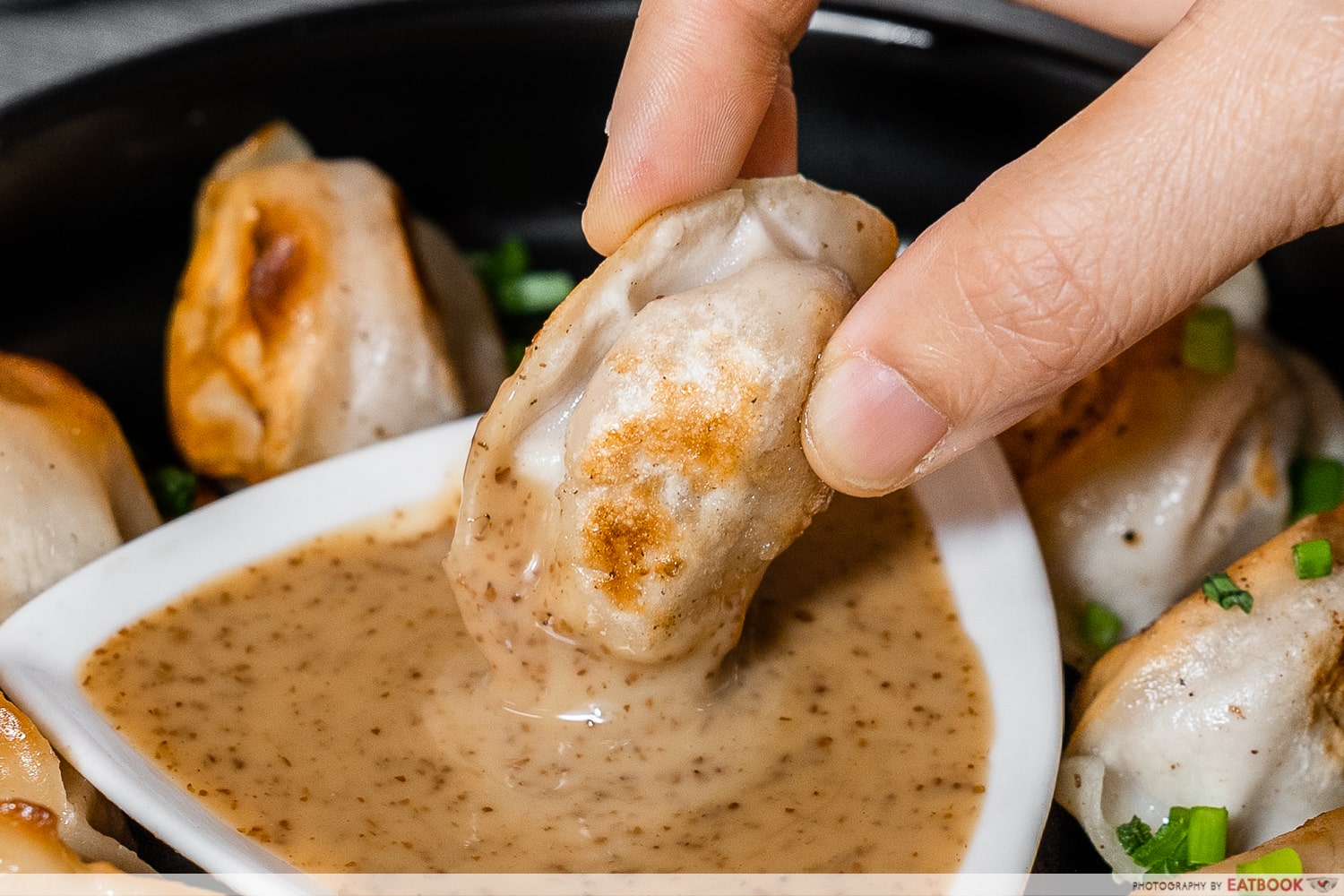 You can choose to boil them, steam them, or pan-fry them and serve with your favourite dipping sauce. For something more sinful, deep fry them to golden, crispy ends! 
Golden Chef's dumplings and xiao long bao are all made in Singapore. They do not contain any artificial preservatives or colourings. 
Get them at FairPrice outlets islandwide and online!
Photos taken by Zi Hui Tan.
This post was brought to you by Golden Chef.
The post FairPrice Now Has Frozen Xiao Long Bao You Can Prep In Less Than 10 Mins appeared first on EatBook.sg - Local Singapore Food Guide And Review Site.