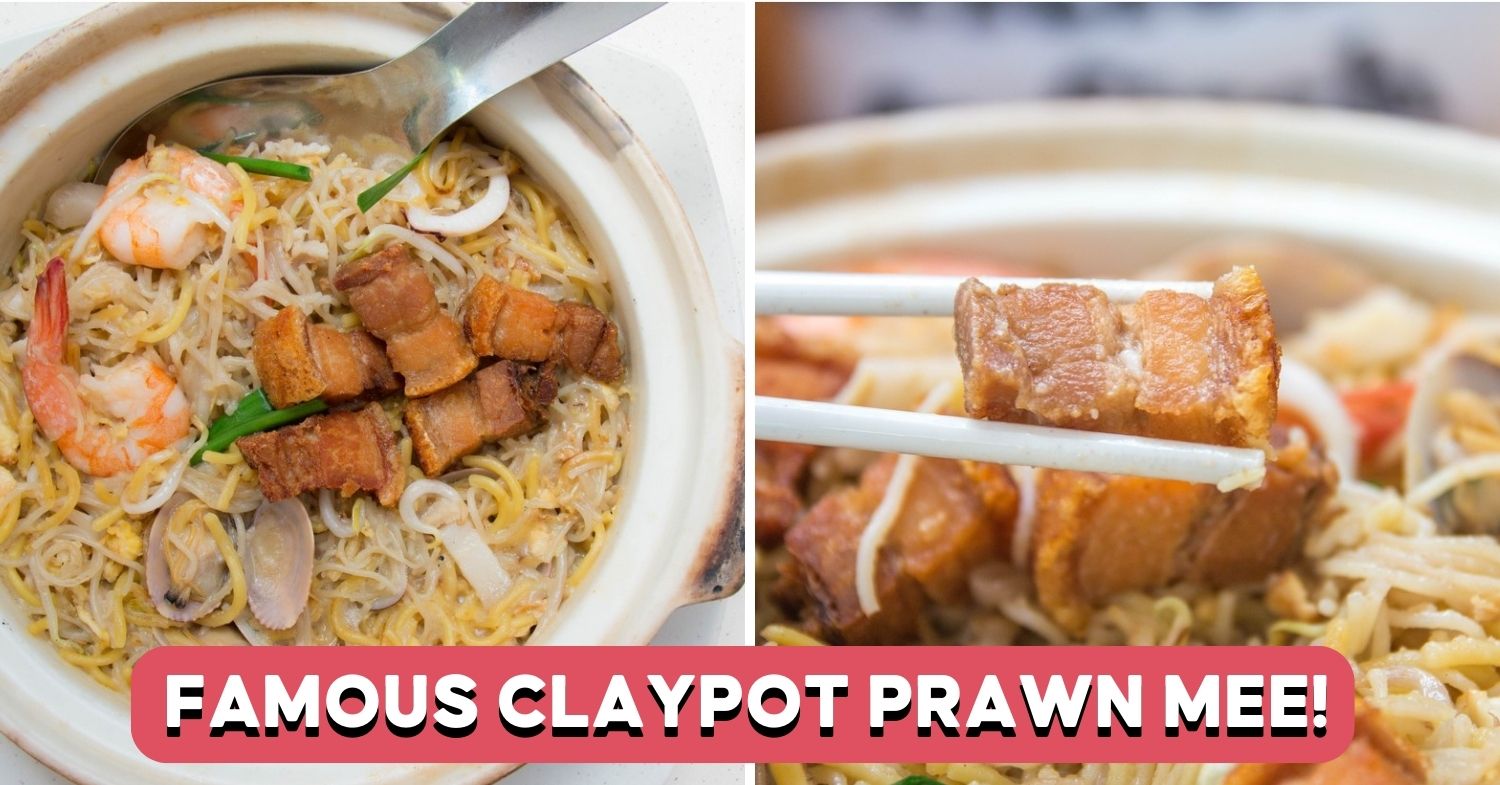 Kim Keat offers Claypot Hokkien Mee

Being present at most food courts and hawker centres, Hokkien mee is indisputably one of Singapore's hawker staples. A friend who knows my obsession with Hokkien mee sent me a picture of Kim Keat Hokkien Mee's Claypot Hokkien Mee, and I had to try this unique riff on a classic for myself.
12 Hokkien Mee Stalls In Singapore Every Local Foodie Must Try
Food at Kim Keat Hokkien Mee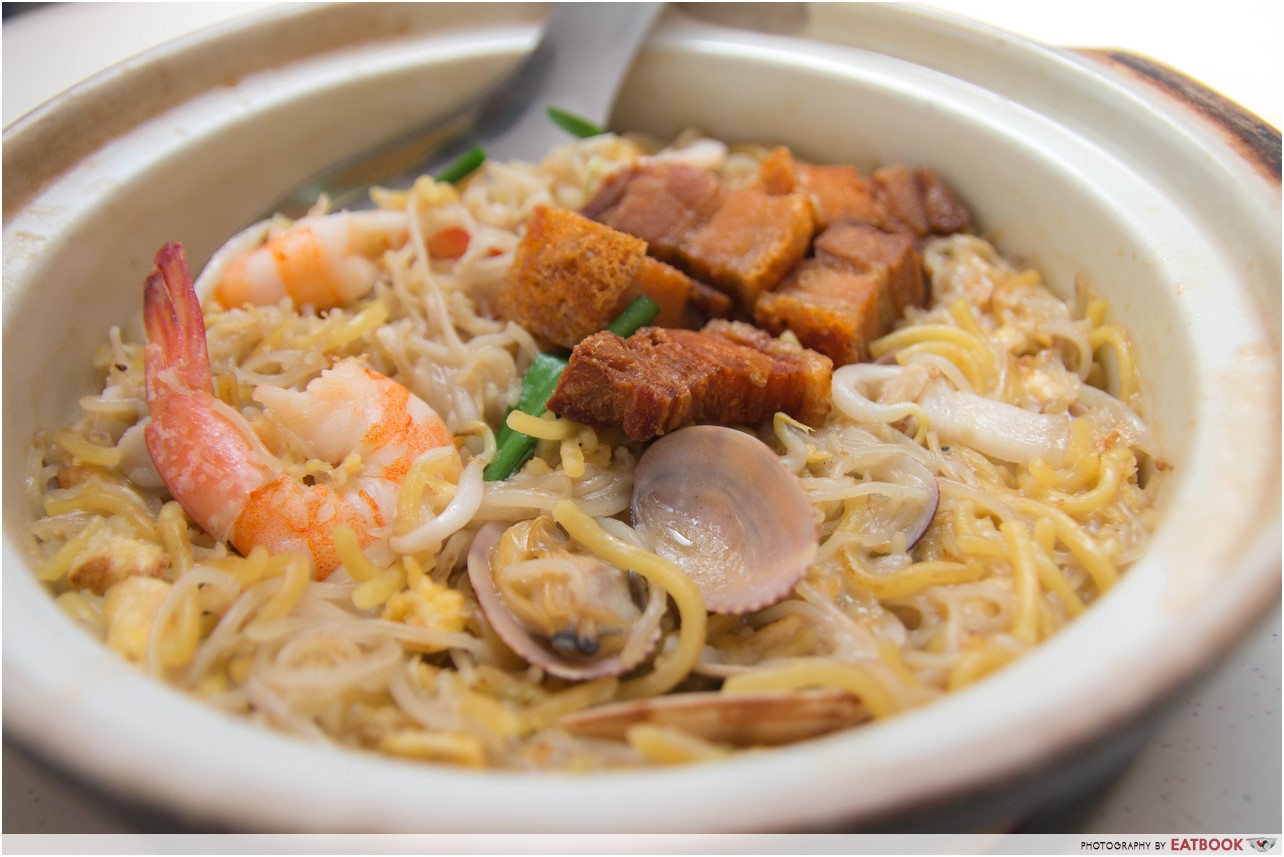 We went straight to the stall and ordered what we came here for – Claypot Hokkien Mee ($10/$15/$20/$25/$30). We got the smallest portion, which feeds two, but we thought it was enough to cover three bellies too. The largest portion can feed up to six people.
If this wet claypot Hokkien mee is not your cup of tea and you prefer a dry version without gravy, Kim Keat also serves Hokkien Mee ($4/$6/$8/$10) on a plate and Opeh Hokkien Mee ($8/$10/$12).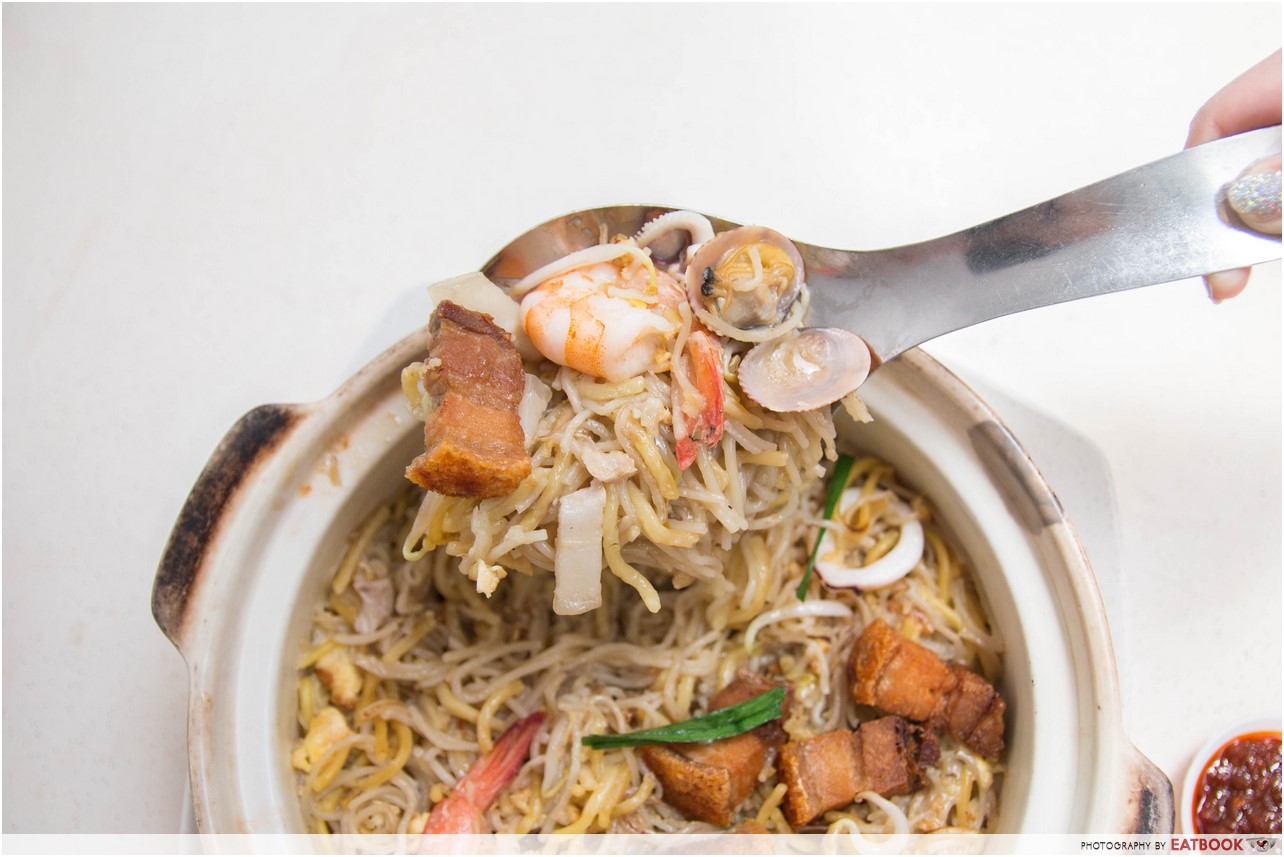 This cauldron of noodles was served to us piping hot and bubbling, chock-full of ingredients. Prawns, sotong, bits of egg, bean sprouts, clams, sliced pork belly, and deep-fried pork belly, along with noodles, made up this dish.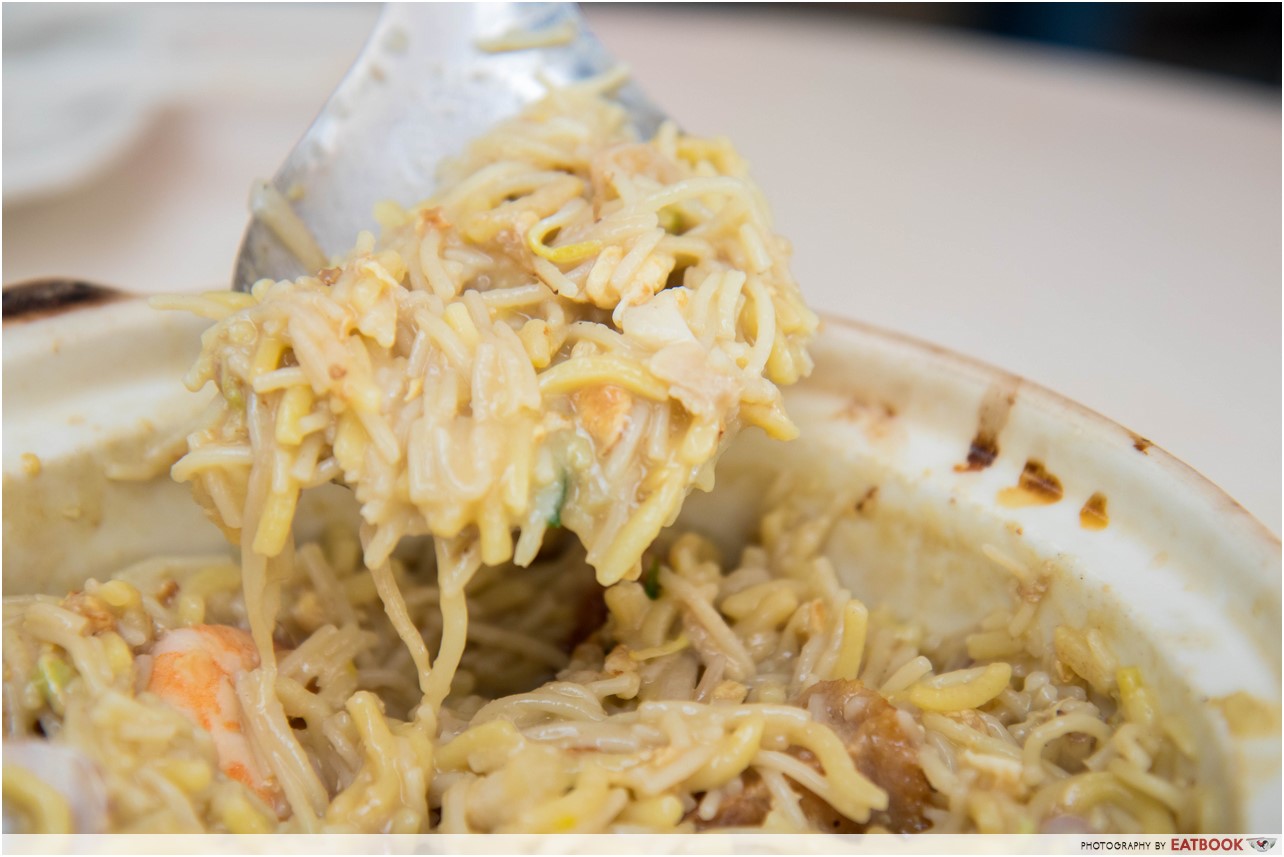 As unsuspecting as this dish looks, these were by far the best Hokkien mee noodles I've tasted. The noodles took on a strong wok hei fragrance; the strands of yellow mee and white bee hoon were mixed with scrambled egg and coated in a slightly starchy gravy.
The gravy had enough body to cling onto the noodles without being too jelak, and this made each strand of noodle silky and effortless to eat. The bean sprouts also imparted crunch to the dish.
I squeezed a lime into the dish for a slight tang and stirred some belacan into the noodles for a fiery kick with notes of hae bee (dried shrimp) flavour.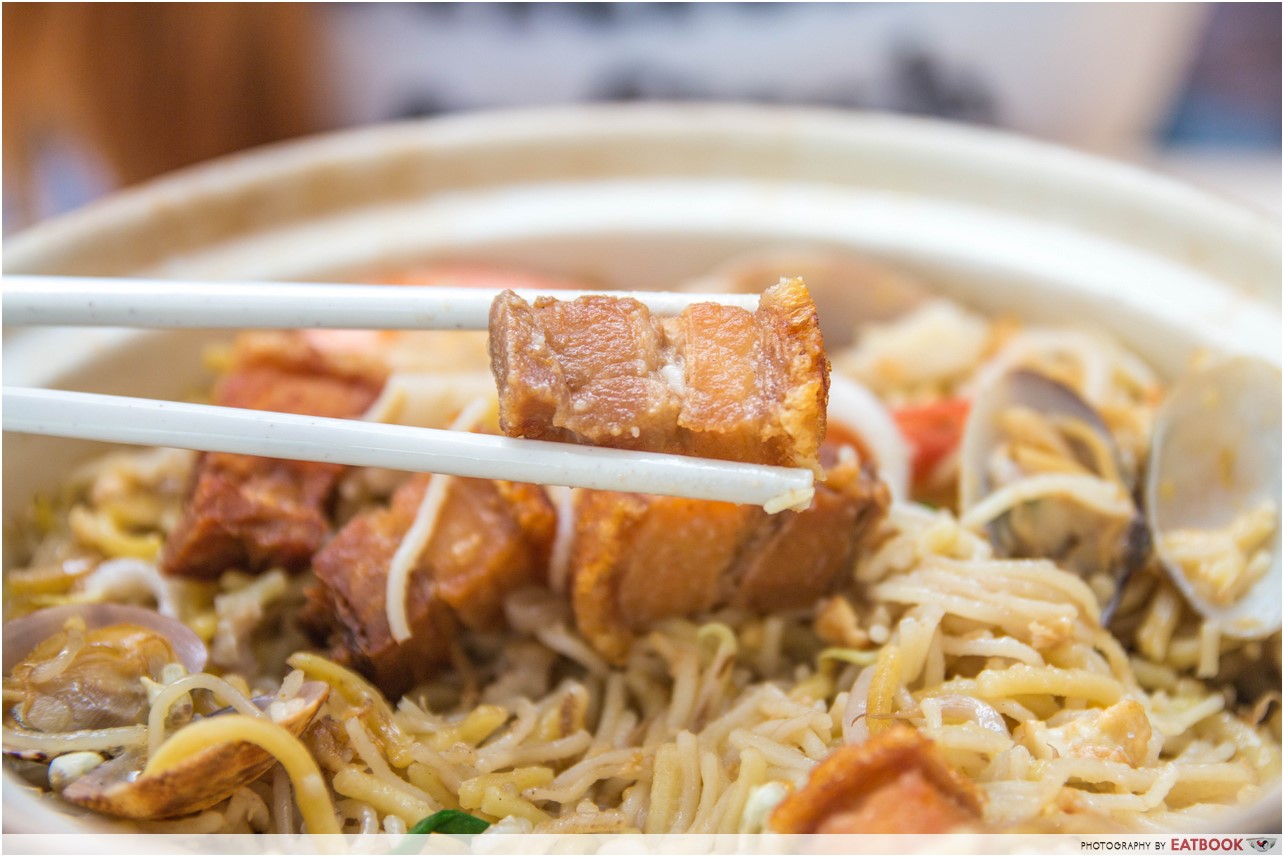 Instead of the usual deep-fried lard, Kim Keat's Claypot Hokkien Mee features a generous helping of deep-fried pork belly. Despite going through the fryer, each piece still managed to retain its three distinct layers – tender meat, juicy fat, and crispy crackling skin. My only gripe would be how it was a tad too salty for my liking.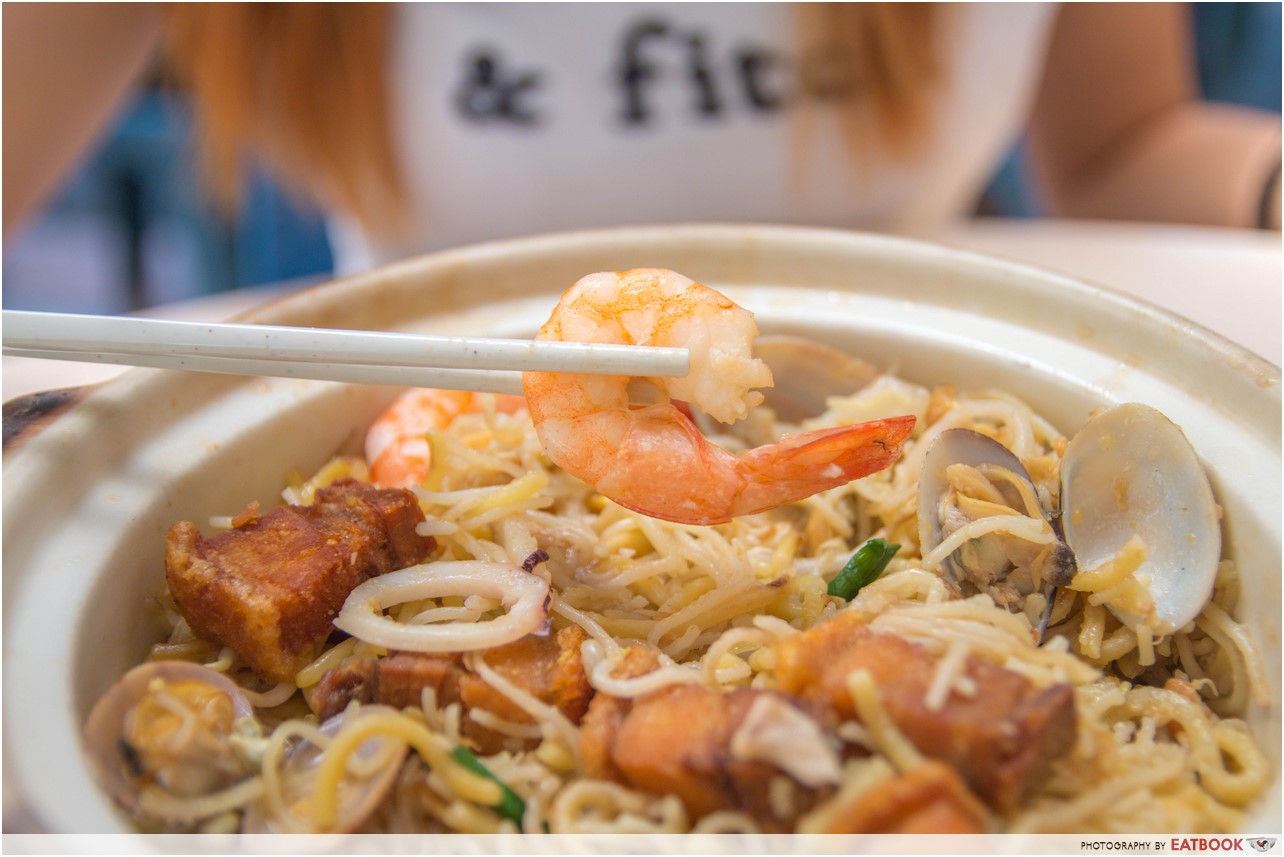 The dish also came with three prawns. Though fresh, these did not take on the flavour of the zhup like I hoped it would, and were rather plain.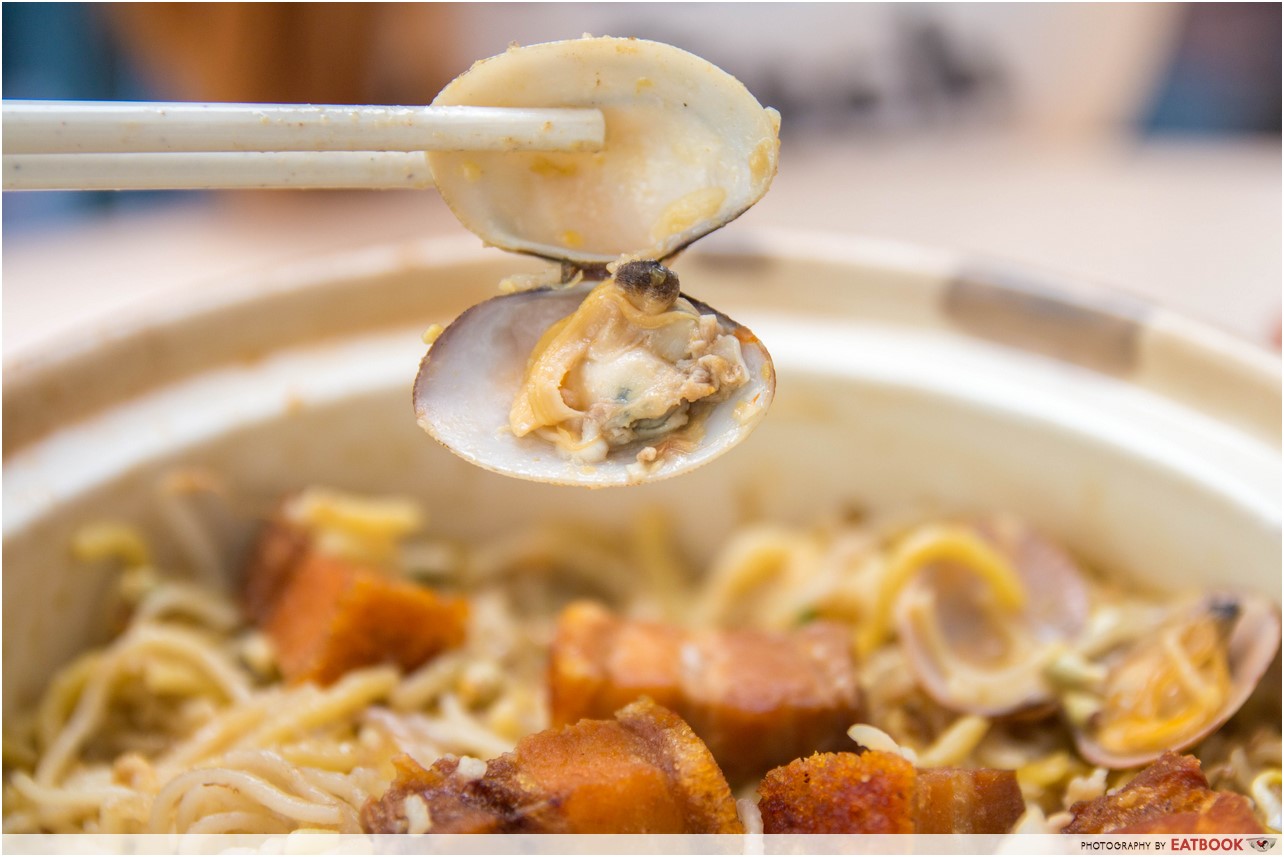 I don't usually find la la in Hokkien mee, and this made the auntie in me jump for joy 'cause the laws of auntie-hood dictates that more seafood in a dish equals to more value. The clams weren't very plump, but they were chewy and slightly sweet, and complemented the savoury noodles well.
Ambience at Kim Keat Hokkien Mee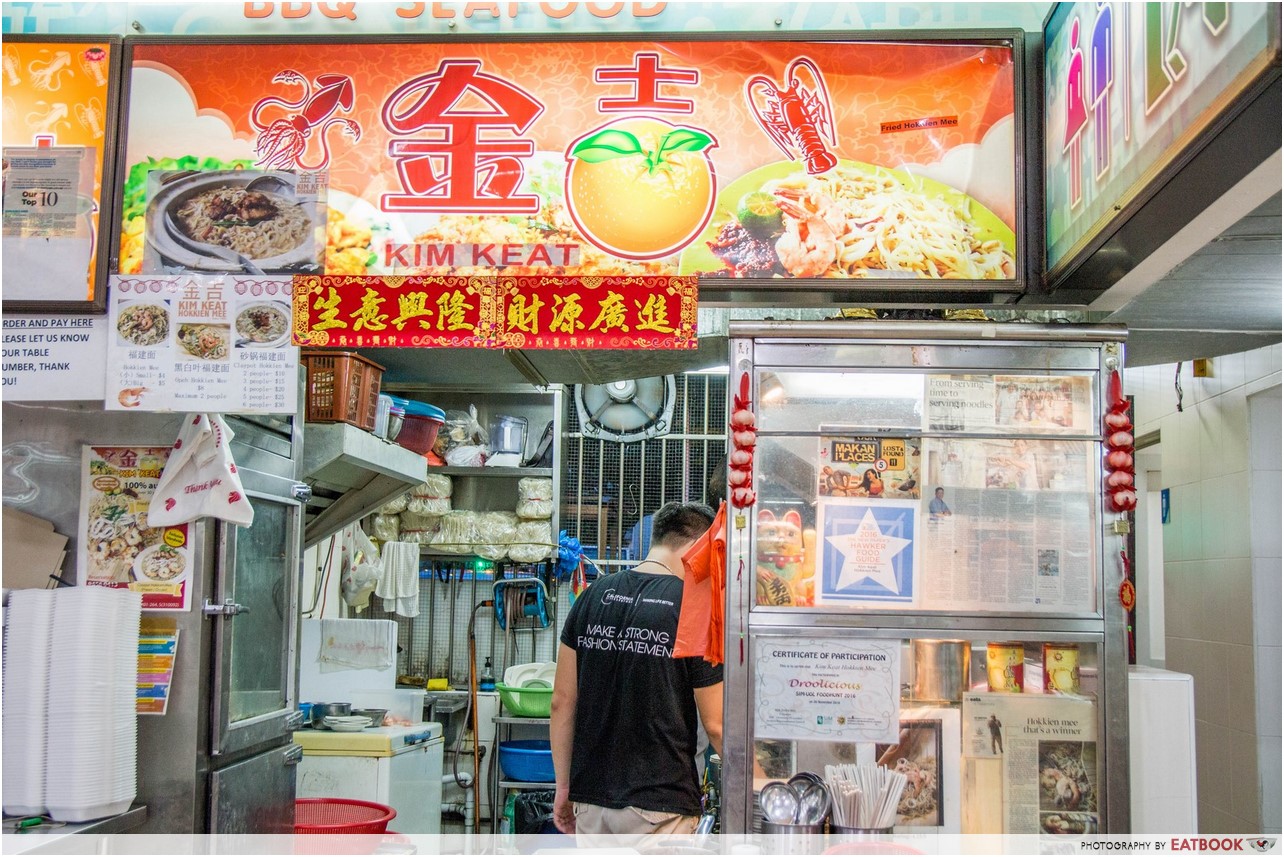 The stall is tucked in a corner of a kopitiam at Toa Payoh Lorong 4, which is a 10-minute walk away from Braddell MRT Station. It boasts a bright red signboard with numerous newspaper clippings and awards. The coffee shop itself is spacious and well-ventilated, so don't let the heat hold you back from paying them a visit.
The previous stall owner, Mr Kelvin Lee, was an ex-convict who turned over a new leaf and made a name for himself with his delicious noodles. Unfortunately, he passed away last year and his son took over the stall to continue his father's business.  
The verdict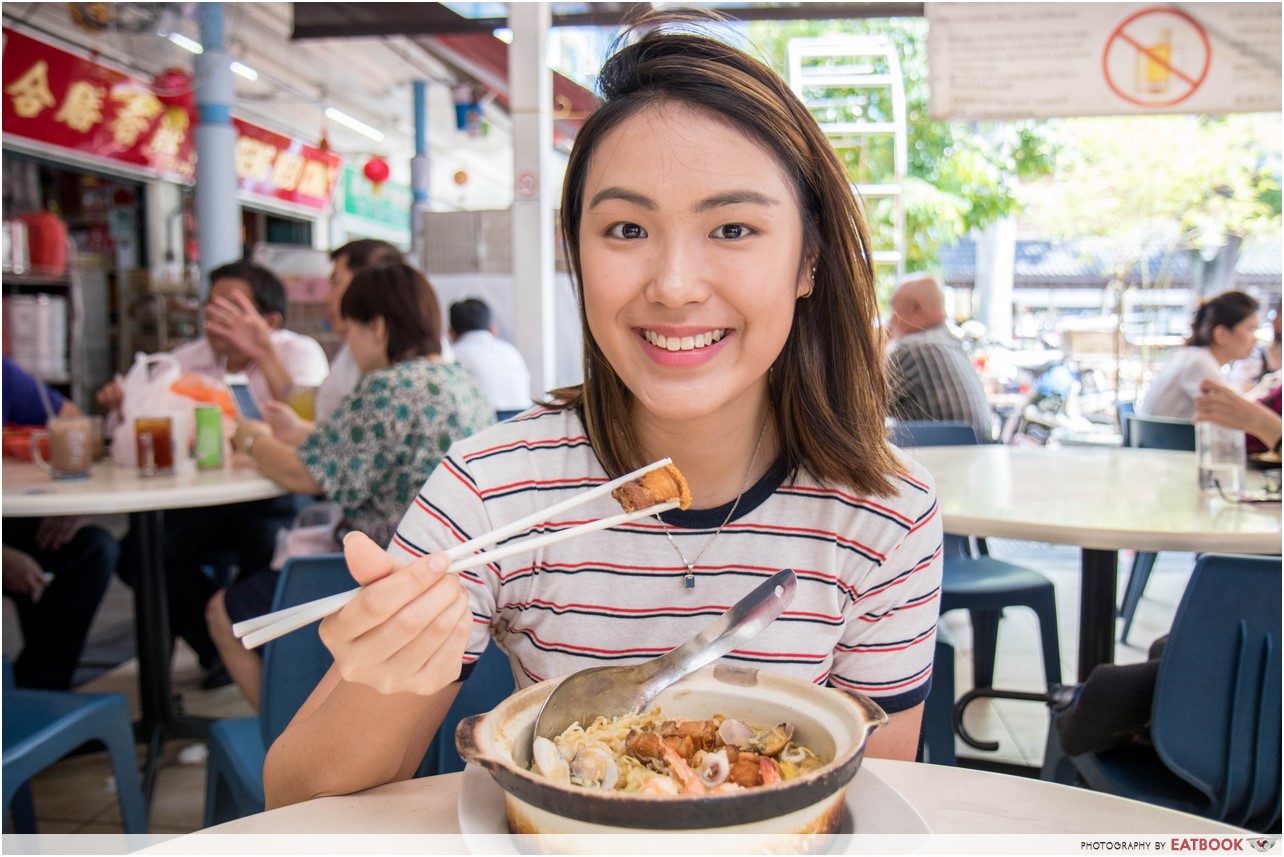 My family is a great fan of hawker food, and I'm already looking forward to sharing this gem with them so we can head down together and get the larger portion of Claypot Hokkien Mee to share! For more claypot dishes, check out Lau Wang Claypot Delights at Serangoon, or 136 Hong Kong Street, which serves claypot mee tai bak at Clementi.
Address: Block 92 Toa Payoh Lorong 4, #01-264, Singapore 310092
Opening hours: Thurs-Mon 11am to 7pm
Tel: 9011 4400
Website
Kim Keat Hokkien Mee is not a halal-certified eatery.
This was an independent review by Eatbook.
The post Kim Keat Hokkien Mee Review: Famous Claypot Hokkien Mee At Toa Payoh appeared first on EatBook.sg - Local Singapore Food Guide And Review Site.