Indie film fans and literary enthusiasts of Beijing were saddened last year when hutong haunt Camera Stylo closed its doors on Oct 31. And, even though the cafe which took its place kept much of Camera Stylo intact, Sugar Café will soon have to close its doors for good. This hasn't dampened owner Super's spirits, who was enthusiastic about Sugar Café's future when sitting down to talk with us recently.
Super's connection to cafés and old Beijing links back to his grandparents who were residents of Dongcheng District, and he has long been attracted to the prominent green color associated with the era that can be found at the old Camera Stylo. Super is particularly fond of the area surrounding Zhangzizhonglu, as it holds so much history.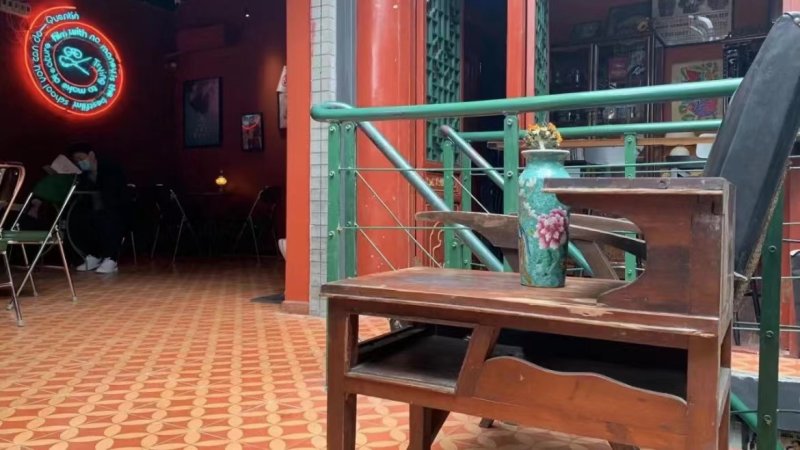 Super opened the first branch of Sugar Café in Xisi in 2017, when he first noticed Chinese people's quickly developing appetite for coffee and cafés. The brand has since expanded to three brands on the capital's West side, four if you include Camera Stylo, which Super took over from his good friend Sun Yao when Stylo shut.
When Yao decided to leave Beijing for Shanghai and open a new branch of Camera Stylo there, Super was determined to keep the spirit of the Beijing Camera Stylo alive in memory of his friend. So, when Camera Stylo officially became the Dongsi branch Sugar Café last year on Nov 1, he decided to keep the same concepts, serving coffee in the morning and alcoholic beverages behind the old Camera Stylo counter in the evening.
"You know, I have always considered Yao to be someone who has lots of interesting ideas and I have always been fascinated with the movie-themed concept at Camera Stylo" says Super. "That's why I wanted to keep it the way it was, with minimal changes."
Unfortunately, due to the economic downturn caused by Covid, it didn't take Super too long to realize that he had to close the Dongsi branch of Sugar Café for good, citing the lack of business and a potential rent increase as the primary reasons.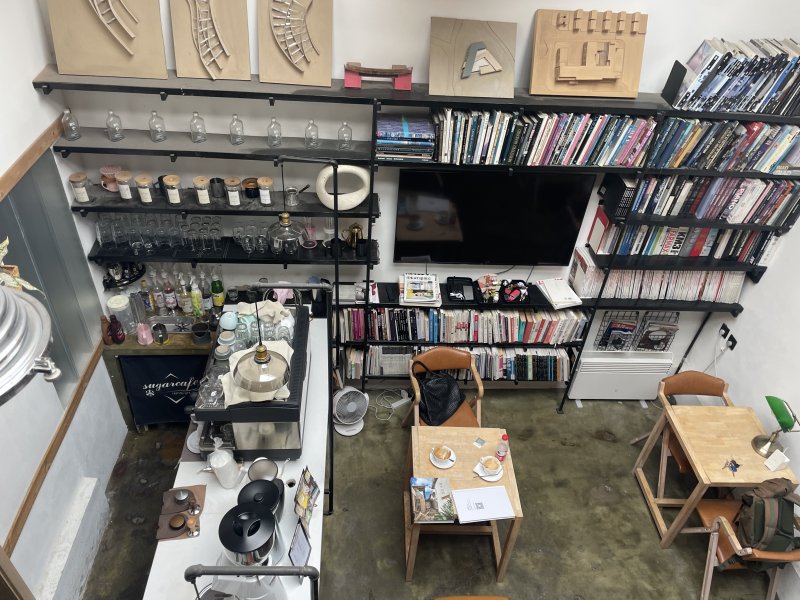 As to what the space will become once it's no longer Sugar Café, there are rumors that it may be turned into a restaurant. However, Super is not a big fan of this idea. "I think people are still clinging on to the last traces of memory of the old Camera Stylo. The transformation of the Dongsi branch of Sugar Café into a restaurant would be a tragedy of sorts. It would erase the last connection to Camera Stylo and a time when people could come together to share stories and laughter. Unfortunately, this could mean that the beloved cafe would be lost forever in Beijing" he says.
Thankfully, the three remaining branches of Sugar Café, each with their own different atmosphere and theme, are able to remain in business. The Xisi branch is more kid-friendly, with painting lessons for children, while at the Taoranting branch, the focus is on community activities such as calligraphy lessons for the elderly and ballet lessons.
Meanwhile, the Shichahai branch, also known as Sugar Bar, is especially popular thanks to its large rooftop terrace, making it an ideal spot for a romantic date or even wedding photos. Super even says it's not unusual to spot celebrities like Ouyangnana and Masu there.
When it comes to future plans, Super has his eyes set on expanding to the east side of Beijing. With several Sugar Café branches clustered on the west side, Super wants to bring a balanced spread of his beloved cafés across the city. Although he is not yet sure what the next Sugar Café will look like, Super has some ideas.
That being said, Super will miss the old Camera Stylo, with its mix of modern and traditional interior and classical exterior, and decor filled with movie posters and a splash of vibrant colors. But, Super is also aware that the new Sugar Café must also fit in and complement its surrounding environment. Whatever the next Sugar Café looks like, one thing is for certain -- the east side of the city will soon be blessed with Super's sweet treats.
READ: Yoga Yard: Find the Expansion You've Been Waiting For!
Images: Courtesy Of Sugar Cafe, Irene Li