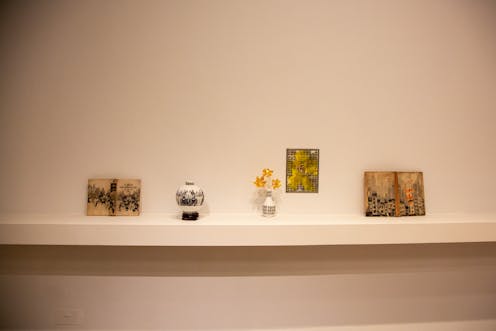 Which objects create a feeling of home for you? A particular chair, a table, a teacup from your childhood kitchen?
Visitors to the current exhibition at London's Museum of the Home are asked to bear this question in mind. Entitled No Place Like Home (A Vietnamese Exhibition) Part II, the show brings together eight artists, born and raised all over the world, who share roots in Vietnam.
Many layers of memory can be derived from a single object. For me, a UK-based German-Vietnamese linguist, Vietnamese artist Duong Thuy Nguyen's pile of rice bowls (entitled Chúng ta là một thể hợp nhất / We Are An Unmistakable Fusion) immediately recalls meals shared with family or friends. For Nguyen herself, however, that plaster crockery stack also evokes the layered high-rise architecture of her native Hanoi.
At the entrance to the show, KV Duong and Hoa Dung Clerget's installation – entitled The Cityscape – recreates an urban skyline with white plastic chairs. At its highest points, these are stacked seven high, weighted down at their bases with sandwich bags full of dry rice.
Plastic chairs, Vietnamese food – even the word "Vietnamese" itself – will, for many visitors, signify expensive holidays, beaches and islands. They will bring up memories of the safe taste of street life from the elected discomfort of a plastic chair, enjoying ice coffee or a bowl of soup to the soundtrack of motorcycle engines.
But for those in the Vietnamese diaspora, these same signifiers can conjure up far more complicated memories. My research into public Vietnamese writing and imagery used by Vietnamese immigrants and their descendants in Manchester speaks to the experience of having to leave one home far away and make a new one elsewhere.
Hidden histories
I have studied Mancunian store signs and menus of establishments run by Vietnamese immigrants, in which Chinese writing can often be found alongside English and Vietnamese. This multilingualism references a hidden layer of meaning to which many customers with no Vietnamese connection will be oblivious.
It is tied to the traumatic displacement of the Chinese minority of Vietnam during the third Indochina war (between 1978 and 1991) and to the contacts Vietnamese refugees made with Chinese communities in the host countries to which they fled.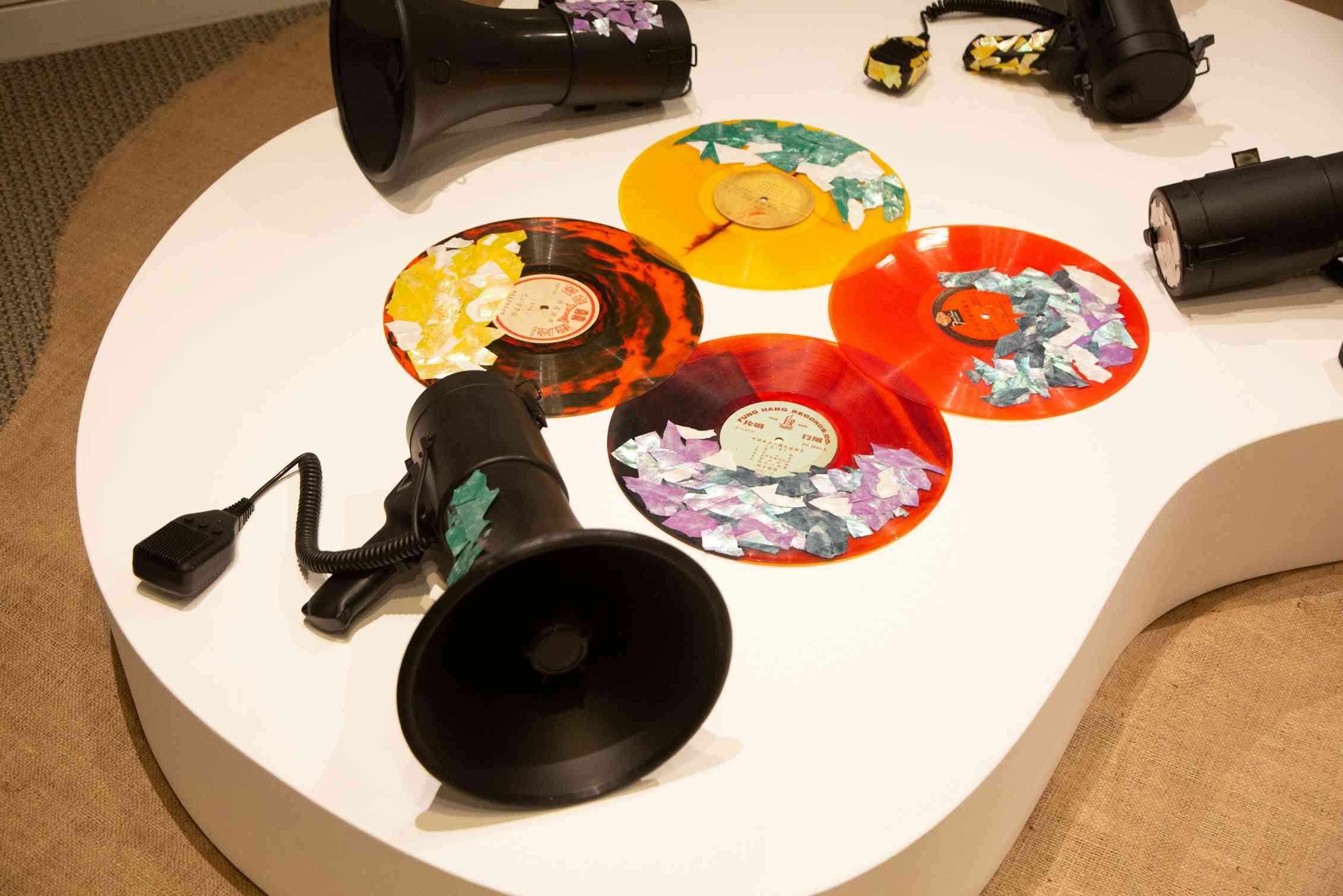 No Place Like Home features a series of sculptures by the artist KV Duong, who was born in Ho Chi Minh City, Vietnam to Chinese-Vietnamese parents and grew up in a mixed neighbourhood of Vietnamese and Chinese families in Canada. He renders these hidden layers of meaning visible by transferring a childhood family photograph, taken when he was six, on to the surface of a moon-shaped vase from the Chinese Ming dynasty, the last to rule Vietnam.
Elsewhere, in a bake of clay, concrete, wire and found candles, and painted with acrylic, Duong recalls his first memory of a birthday celebration – a memory set in Canada, the year he turned seven.
Within Asian diasporas, differences can lose their significance when it comes to carving out a place of their own. From the outside, Chineseness and Vietnameseness seem self-evidently separate; different foods, countries and languages.
This separation, however, collapses when you consider the complex stories I have encountered in my research. Stories like that of an ethnically Chinese woman who fled Vietnam and opened a Vietnamese restaurant and store in England and whose shop is now managed by a British-born man who speaks Cantonese with his family but who learned Vietnamese through his work.
Things are blurred even further in the case of the barbershop next door, which features English, Vietnamese and Chinese on its storefront, and is run by a Vietnamese refugee who was told by his uncle to learn Cantonese before coming to England and who is now married to a British Chinese woman.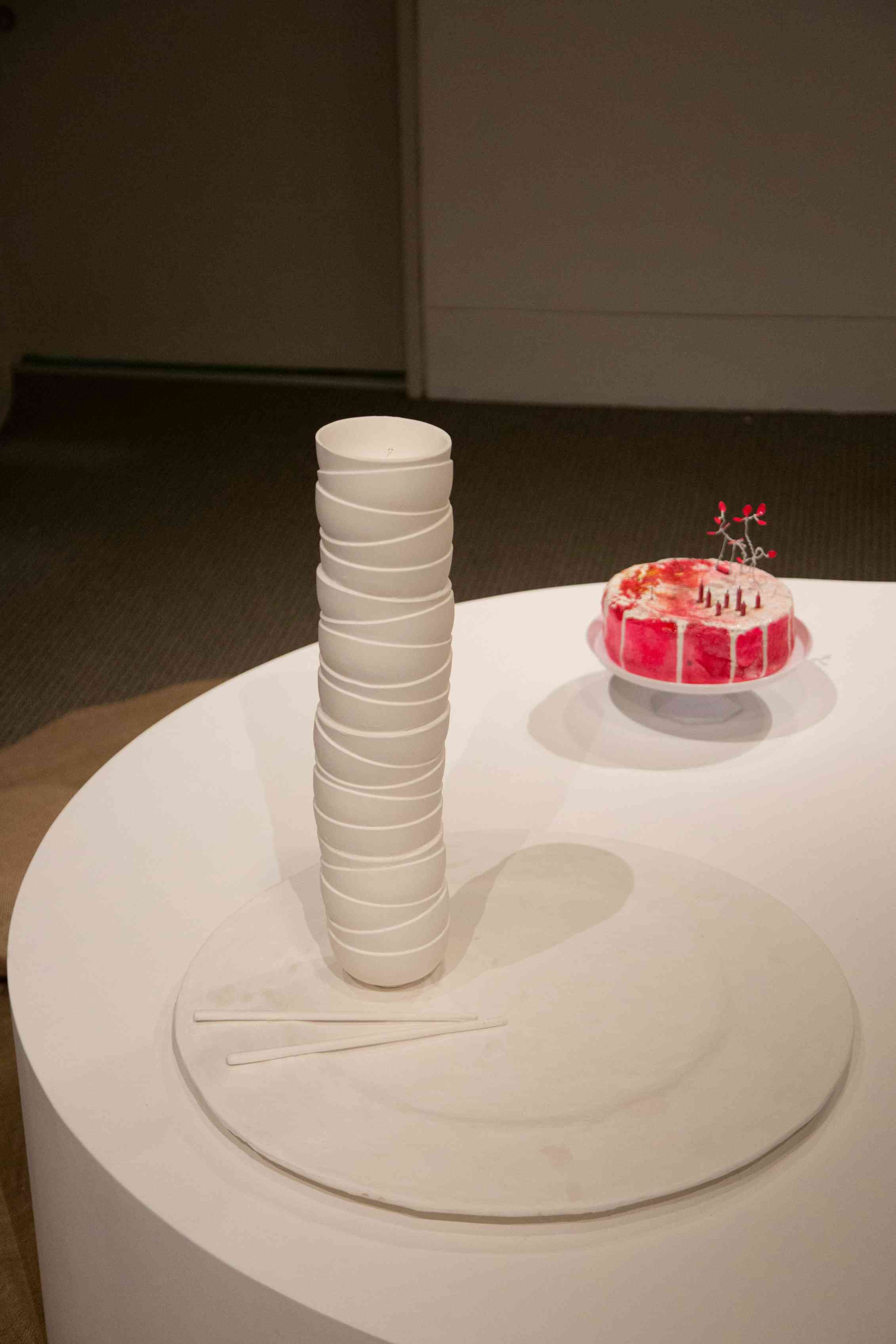 Diasporic placemaking
Diasporic placemaking is often a story of connection. But it is also a complicated story about who owns public spaces and decides who gets to use them.
At the exhibition opening, the French artist Carô Gervay told me that this was the first time Vietnamese diasporic artists had been given space by a publicly funded institution in the UK. The ambivalence she felt at this is further elaborated on in the work she has made in collaboration with the UK artist Cường Minh Bá Phạm.
Entitled No Place Like Home: a Metastory, this handbound book, printed on recycled paper and packaged in glassine, details the decision-making process that led to the Museum of the Home commissioning this exhibition.
Told through a mixture of text and photography, the story illustrates how those who own public spaces can strategically dole it out to play groups against another – or for the purpose of optics. Those on the margins have to constantly negotiate visibility and navigate the complex terms under which they can achieve it.
As a child growing up in Munich, Germany, the Lunar New Year was the one time in the year when I would be surrounded by people who looked like me and my family, when I would eat food like my mother cooked.
It was the one time in the year I heard the language of my parents and grandparents – in spirited conversations, in late-night karaoke sessions, in children's voices as they wished adults a prosperous New Year in return for a small red envelope of money, lì xì, decorated with golden Chinese characters.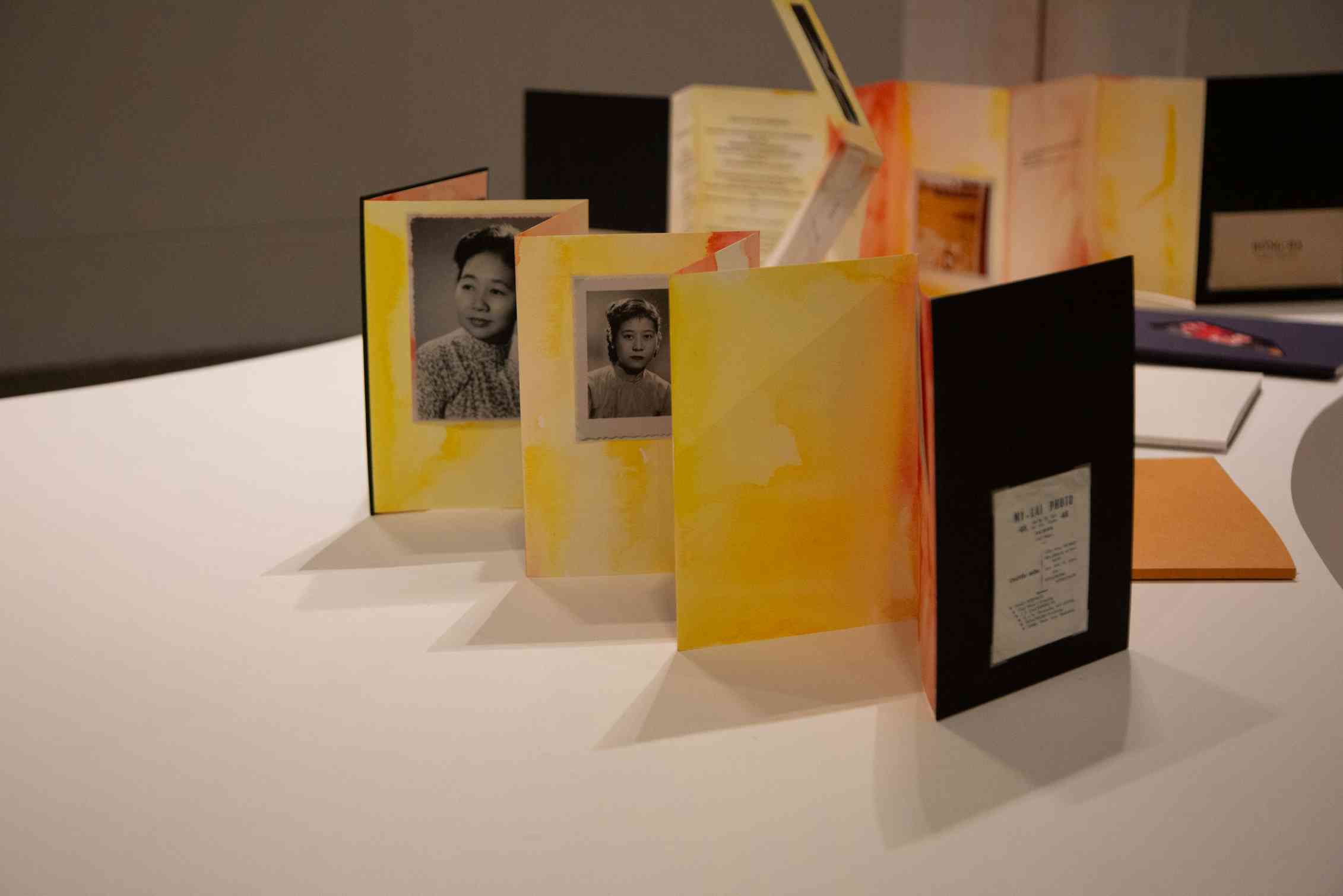 One step outside, though, and I would be back in front of an inconspicuous residential building on a German street, with "Asia-Restaurant" inscribed on a sign above the door. Back then, Vietnamese restaurants were often concealed behind the innocuous word "Asia", so all-encompassing as to be rendered meaningless. They would be disguised as a "China-Restaurant", or a Japanese sushi bar. These were places hidden to all except a select few.
For the Vietnamese diaspora, home is composed of such hidden places. A neighbourhood or a street, the inside of a restaurant, a family dinner table; pockets of Vietnameseness in France, Germany, Canada, the US or the UK.
Being part of the diaspora means being able to read a place's hidden meanings, hidden histories of being on the outside, of journeys and goodbyes. But it also means making new and often unexpected connections with other cultures as well as with others with shared roots from all around the world.
More than any artwork, object or place, to my mind, what creates a sense of home is seeing such talented artists, their friends and family in tow – each with a unique background, each having grown up in their own little pockets of Vietnameseness – all come together in the same room to share their stories.
Anh Khoi Nguyen does not work for, consult, own shares in or receive funding from any company or organisation that would benefit from this article, and has disclosed no relevant affiliations beyond their academic appointment.