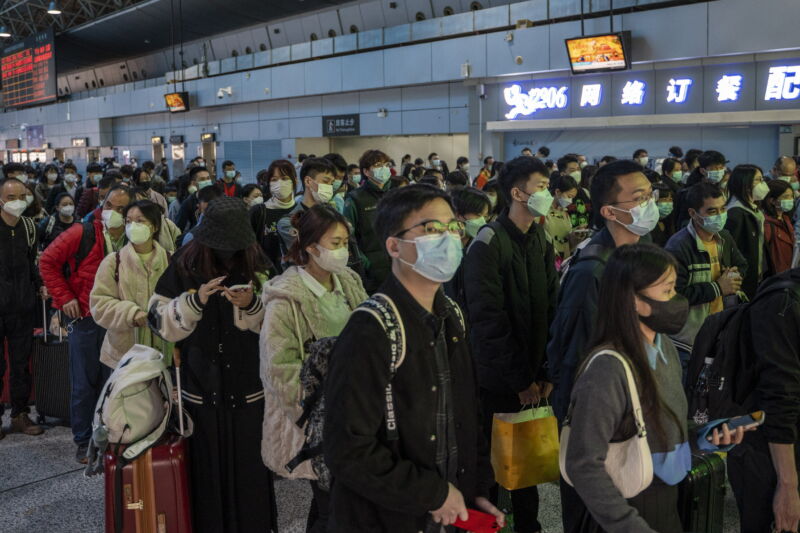 China is now reporting that nearly 60,000 people had died of COVID-19 since early December when the country abruptly abandoned its zero-COVID policy and omicron subvariants began ripping through its population. The new death toll is a stark revision from China's previously reported figure for that period, which was just 37. But experts remain skeptical that the new, much larger tally is a complete accounting, and the World Health Organization continues to press the country to release more data.
In a Saturday press conference in Beijing, the Medical Administration Director of China's National Health Commission (NHC), Jiao Yahui, told reporters that the country recorded 59,938 COVID-related deaths between December 8 and January 12. Of those, 5,503 deaths were specifically linked to respiratory failure, and 54,435 were associated with underlying conditions, such as cancer and cardiovascular disease.
The new figures double the country's tally of COVID-19 deaths due specifically to COVID-19 respiratory failure, bringing the pandemic total to 10,775. Previously, those deaths—the ones due to COVID-19 respiratory failure or pneumonia—were the only deaths that China counted as caused by COVID-19, which drew criticism from WHO officials, who called the classification "too narrow."