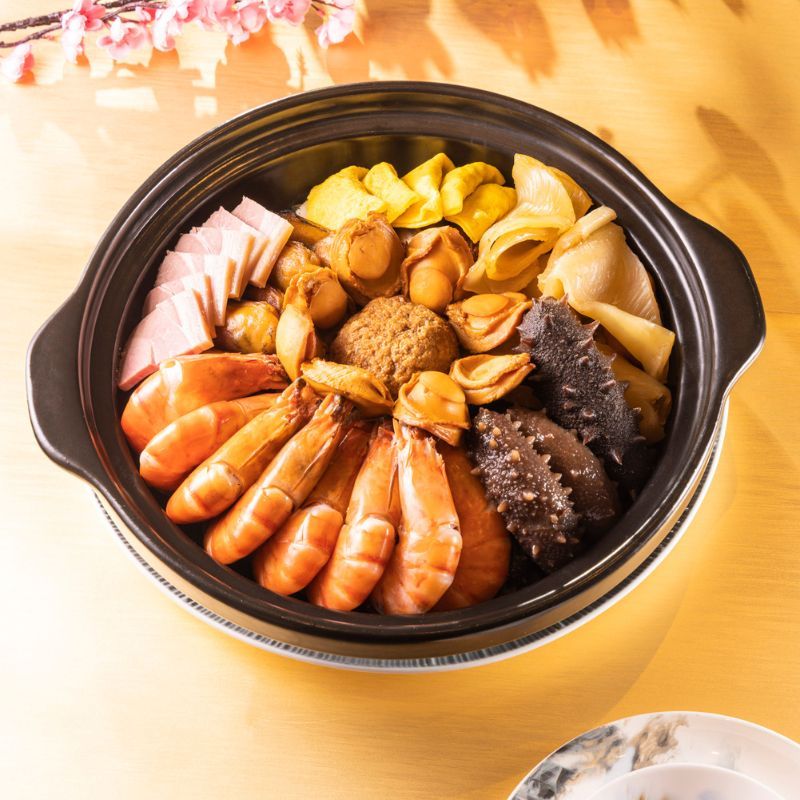 The Lunar New Year is synonymous with plentiful thoughts of food. Hongkongers celebrate the most important day on the Chinese calendar with many symbolic 'lucky foods'. One dish that is guaranteed to make an appearance during the celebrations in Hong Kong is the poon choi or the Chinese casserole.
'Poon choi' is a literal translation of its Cantonese namesake, meaning 'a basin filled to the brim with exotic food'. Eight main ingredients, including turnip, mushroom, seafood, pork and chicken, layer the poon choi. Poon choi by nature, is communal. Friends and family gather during the occasion to share the auspicious dish.
Its genesis stems from Hong Kong's coastal New Territories, some built in the 1500s. Folklore holds that villagers invented the dish to feed the emperor's army. Interestingly, early residents of the New Territories started serving the poon choi on birthdays and festivals. Now, the dish has moved into the grandest of all grand celebrations, the Lunar New Year. After Hong Kong reverted from British rule, the residents embraced poon choi as a proud culinary emblem of precolonial identity. The dish showcased the expensive dried seafood and roasted meats during holidays.
The traditional dish has come a long way, and Michelin-starred restaurants in the city even offer exclusive versions. From five-star hotels to local favourites, these Hong Kong restaurants are offering the best versions of poon choi this Lunar New Year.
Save the list.
Best restaurants in Hong Kong to try poon choi
The post Here's where to eat poon choi, Hong Kong's Lunar New Year speciality appeared first on Lifestyle Asia Hong Kong.