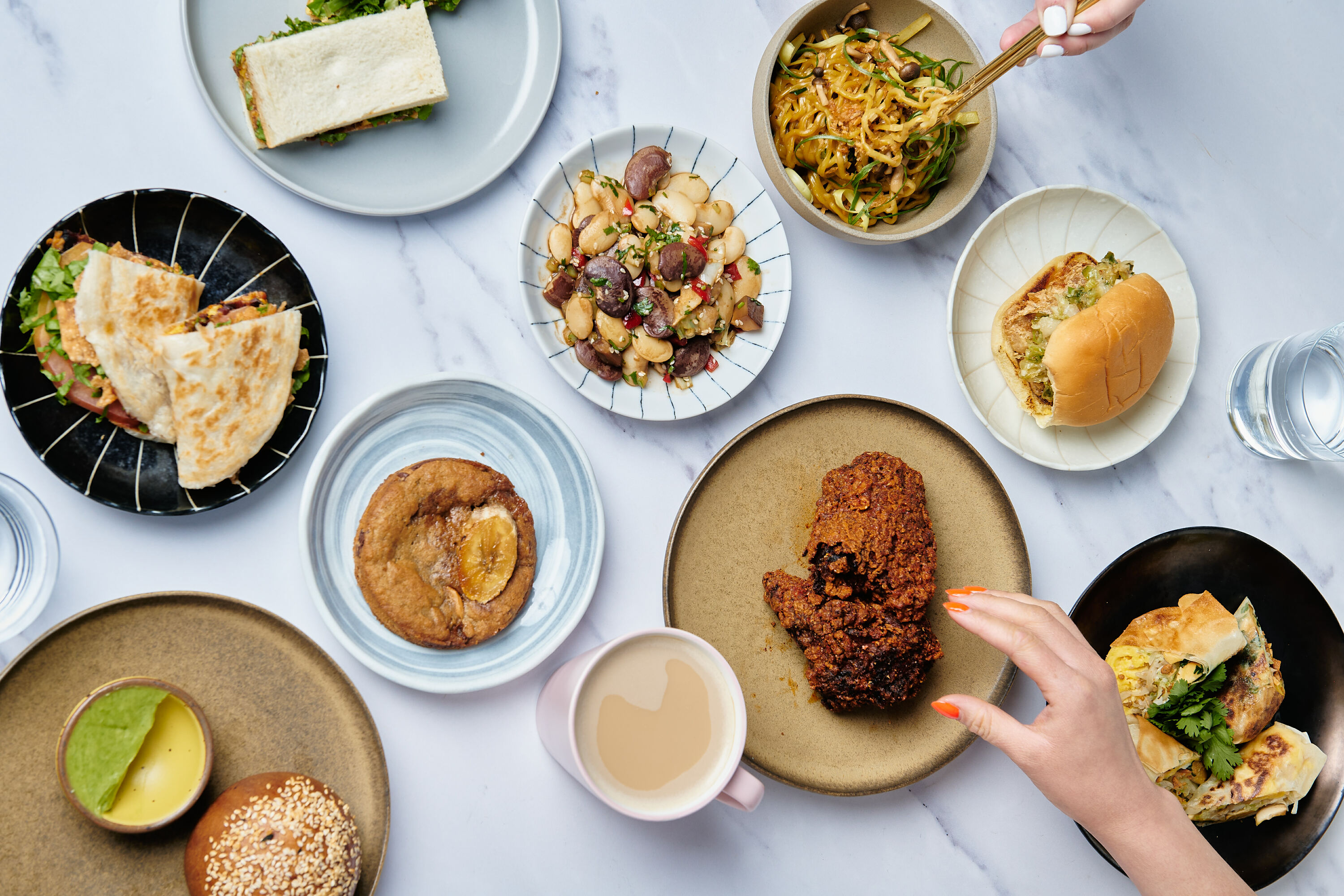 Manhattan's Cornelia Street is one of New York City's most improbably darling little corridors. Only about a block long, it's been home to more than its fair share of restaurants over the decades—some still standing, some long gone. It's just the hospitality way. Nothing gold, it would seem, can stay. 
RECOMMENDED: Let me tell you—your favorite place is going to close, however iconic
Silver Apricot is one of Cornelia's shining newcomers. Chef Simeone Tong and sommelier Emmeline Zhao opened the New-American-Chinese restaurant and wine bar in 2020, and it's since earned accolades in the New York Times. Now, the Silver Apricot team has opened an intentionally temporary operation next door at 18 Cornelia Street, where several acclaimed AAPI food and drink professionals' preparations are available all at one address. 
The F8 Cafe pop-up, which seats just around 20 people, is open Wednesday-Sunday from 8am-3pm until June 18, with the possibility to extend its run. An egg and tofu run bing ($15) from Ho Foods' Richard Ho,  jiaomaji fried chicken sandwich ($17) from Wenwen's Eric Sze, char siu duck milk bun ($12) from The Noortwyck's Ileene Cho and a BLT jianbing ($18) from Silver Apricot's own James Yang are among the menu items. 
"In honor of AAPI Heritage Month, all proceeds from the cafe will benefit APEX for Youth and Heart of Dinner," reps wrote in an email. The pop-up precedes Silver Apricot's next act, planned for later this year—a permanent restaurant called Figure Eight at this same address.